Some of the most rewarding and longest-lasting careers in sports take place behind the scenes. Without extensive support, professional and amateur sports players couldn't play sports for nearly as long as they would like. Thankfully, sports medicine professionals work to prevent injury and rehabilitate athletes post-injury.
Are you interested in sports medicine? It's a fruitful and relatively stress-free career. You may already know this, but there is no singular sports medicine job. Sports medicine is an umbrella term, and within the category exists many different roles. In this post, we're going to highlight the two most popular career paths for doctors interested in sports medicine: athletic training and physical therapy.
Featured Programs
Athletic Training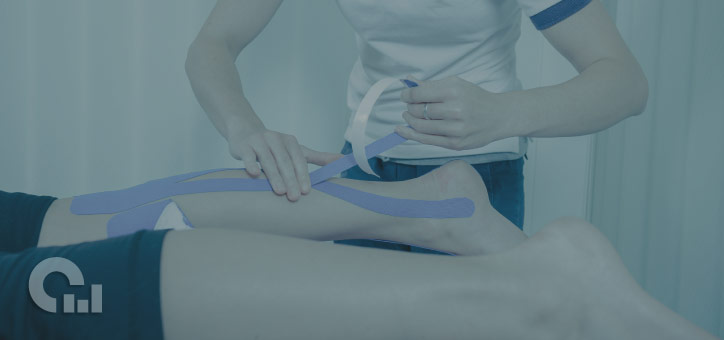 Professional and even amateur athletes face a lot of stress. Without the meticulous care of their bodies, their careers and aspirations can slip away in the drop of a hat. And sometimes, injuries can occur even despite the most precise care. That's pretty scary, right? Unfortunately, it's the nature of the game.
But support exists. Athletic trainers work to prevent, assess, manage, and treat injuries. Additionally, they work with athletes through the rehabilitation process. Athletic trainers work in preventative care, helping sports players build muscle in the most critical and susceptible places. Often, this type of work comprises concentrated workouts, stretches, and routines to build strength and resistance. Athletic trainers usually work on the ground, supporting high school, college, and professional sports teams. 
They also work in rehabilitative care, helping athletes regain strength in injured body parts. Have you seen people run onto the football field after an athlete got injured? Those people are usually athletic trainers. They bandage injuries, assess damages, and recommend physical therapy for seriously injured athletes.
Does athletic training sound like the right career for you? Here's what you need to become an athletic trainer:
A bachelor's degree, although most athletic trainers also obtain a master's degree

A passing grade on the NATA certification exam

The ability to work long hours
According to the Bureau of Labor Statistics, athletic trainers earn an average salary of $47,510 per year. The job market is growing quickly with an estimated 19% growth over the next ten years. While these jobs exist in many places, they're most concentrated in high schools and universities.
Physical Therapy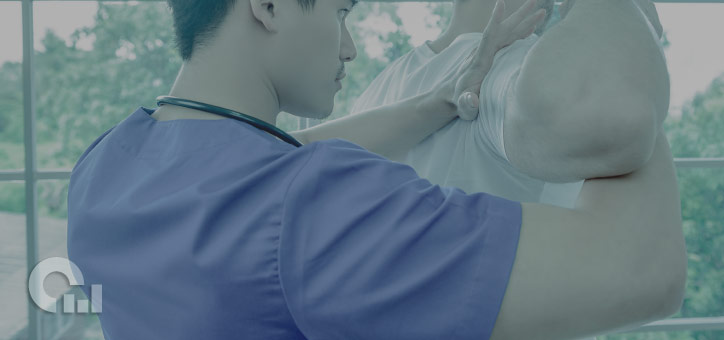 Physical therapy is a profession that's not just bound to the world of sports. Yes, physical therapists help athletes recover from injuries, but they also help all types of regular people recover from surgery and strengthen underdeveloped muscles.
While athletic trainers work on the ground at high schools and colleges, physical therapists generally work in a clinical setting. Usually, they have an office of their own. The nature of the work is different, too. Physical therapists work with patients over weeks or months, helping patients heal from injuries. Healing techniques include massages, physical exercises, and electrical stimulation. Physical therapy is a more medical-focused profession than athletic training, and it has more stringent requirements.
Besides a bachelor's degree, physical therapists must obtain a Doctor of Physical Therapy (DPT) degree from an accredited institution. This program is three years, and it focuses on anatomy, kinesiology, pharmacology, neuroscience, diagnostics, health, and more. But the path to becoming a physical therapist doesn't end there.
Aspiring physical therapists must also complete a clinical residency or fellowship and gain certification through the American Board of Physical Therapy Specialties. The path is long, but physical therapists are generously rewarded for their work. According to the Bureau of Labor Statistics, the average physical therapist makes $87,930 per year or $42.27 per hour. And the market is flourishing—jobs are forecasted to increase by 22% in the next ten years.
Other Sports Medicine Jobs
Athletic training and physical therapy are the two most popular career paths for doctors interested in sports medicine, but they're certainly not the only paths. 
Personal trainers execute personalized exercise programs for a wide range of clients, both professional athletes and not. They usually work in a gym, though they can technically work anywhere. While a bachelor's in sports medicine will help personal trainers find jobs, the degree isn't required. The average personal trainer earns $39,820 per year, according to the Bureau of Labor Statistics.
Orthopedic surgeons in sports medicine earn the most of any profession in the sports medicine field, with a near-$700,000 salary. Incredible, right? Of course, this profession isn't the easiest or shortest career path to enter. Aspiring orthopedic surgeons must go to school for nearly a decade and finish a residency before beginning their careers. If you want to play the long game, though, there's hardly a better profession in the sports medicine world.