For millions of people around the world, the Bible is one of the main guiding forces in their life, as it provides direction and wisdom on how to live a good life, but are you familiar with what the Bible says about health and wellness?
With the rise of chronic diseases such as heart disease, diabetes, and obesity, it's not surprising that many of us are searching for guidance on health and wellness. Today, the US population is three times more obese than it was in 1975, so it might be worth going back to the Bible to refresh our memories about how we should care for our corporeal beings.
While this article is not a comprehensive, exhaustive study concerning the Bible's perspective on health and wellness, there are common themes and verses on this topic that repeatedly occur throughout the text, which we are going to explore in this article.
READ MORE: Ultimate Guide to Health and Wellness
Online Schools Report is an advertising-supported site. Featured or trusted partner programs and all school search, finder, or match results are for schools that compensate us. This compensation does not influence our school rankings, resource guides, or other editorially-independent information published on this site.
What Does God Say About Your Body?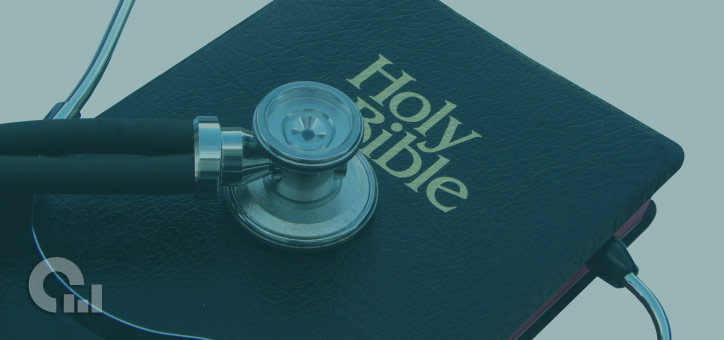 The overarching theme in the Bible is that the human body was created by God; therefore, we should respect our bodies by striving for both bodily and spiritual health. This is clearly illustrated by Corinthians 6:19-20, which states, "Or do you not know that your body is a temple of the Holy Spirit within you, whom you have from God? You are not your own, for you were bought with a price. So glorify God in your body."
In this letter to the Corinthian church, the Apostle Paul says that our bodies are not ours to do with as we please, but are another means by which we can glorify God. This is also exemplified by Paul's message to the Roman church, in Romans 12:1: "I appeal to you therefore, brothers, by the mercies of God, to present your bodies as a living sacrifice, holy and acceptable to God, which is your spiritual worship."
To Paul, bodies are part of God's creation and thus are meant for the worship of God.
What Does the Bible Say About Eating Too Much?
Gluttony and overindulgence are recurrent themes throughout the Bible. Multiple passages throughout the book warn against the danger of eating and drinking too much. After reading the passages about overindulgence in food and wine, it's clear that the biblical view holds these excesses to be selfish and that they take focus away from praising and glorifying God.
A Bible verse about health goes even further by warning that those prone to gluttony are going to be rewarded with poverty, as seen in Proverbs 23:20-21: "Be not among drunkards or among gluttonous eaters of meat, for the drunkard and the glutton will come to poverty, and slumber will clothe them with rags." Proverbs also reminds us that we must be conscious of what and how much we are eating: "When you sit down to eat with a ruler, observe carefully what is before you."
The bottom line here is that we should exercise moderation in what we eat and drink because moderation ensures that our minds are focused on praising the Lord. Paul, once again, says as much in Corinthians 10:31: "So, whether you eat or drink, or whatever you do, do all to the glory of God."
What Does the Bible Say About Spiritual Health?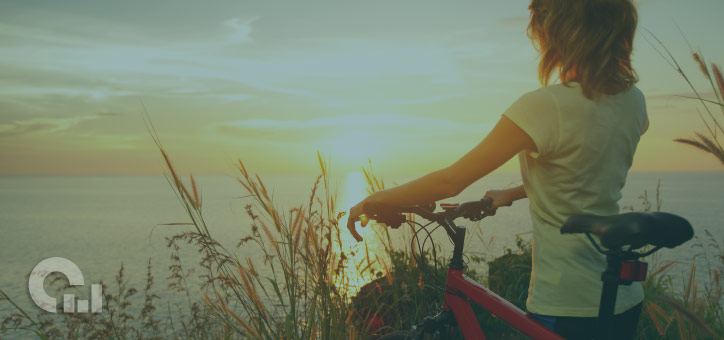 While keeping the body healthy is important for both praising God's creation and ensuring we have the strength to continue giving thanks, bodily health is only one aspect of health and wellness. We also can't forget about our spiritual health. Fortunately, the Bible has much to say about how to work toward the health of your spirit (and how doing so is intimately tied up with a healthy body).
Take Proverbs 4:20-22: "My son, be attentive to my words; incline your ear to my sayings. Let them not escape from your sight; keep them within your heart. For they are life to those who find them, and healing to all their flesh."
The first lesson the Bible gives for those working toward spiritual health is to ensure we are approaching life with joy and goodwill toward others. Proverbs 17:22 states, "A joyful heart is good medicine, but a crushed spirit dries up the bones." Proverbs 16:24 also says, "Gracious words are like a honeycomb, sweetness to the soul and health to the body."
What appears to be of the utmost importance for spiritual health is the seeking and willingness to accept God in your present life. Matthew 6:33 says, "But seek first the kingdom of God and his righteousness, and all these things will be added to you." James 5:13 also weighs in on achieving spiritual health: "Is anyone among you suffering? Let him pray. Is anyone cheerful? Let him sing praise."
To summarize, the Bible instructs us to take care of our bodies, not overindulge in food or drink, and seek spiritual health through being kind to others and praying.
Related: