With schools across the country closing in response to the coronavirus outbreak, many parents are finding themselves in a seemingly impossible position. Their children are devastated over missing their friends, prom, and potentially even graduation. Meanwhile, parents are left to try to balance their full-time jobs with caregiving and education. Even for full-time parents, the new responsibility of continuing their child's education from home can be an overwhelming and expensive prospect.   
In the hopes of making this uncertain time ever-so-slightly less difficult, we at OSR have compiled a list of 100 lessons, resources, activities, educational games, videos, and so much more that you and your child can use during this temporary closure — all for free!
If your child is a curious explorer, they can tour planets in space, glaciers at national parks, exhibits at museums, or fish at the aquarium. If your child is a traveler who's interested in culture, they can learn a new language and learn to cook a dish from that country's cuisine. If your child's a reader, perhaps they'll find an ebook that they just can't put down. If they're an artist or prepping for the SATs or learning to code, there are free resources for them, too. Or, maybe the Physical Education links get you both flexible, dancing, and fit. 
With so many resources available, there is sure to be a tool on this list that will help your child — whether they're an infant or about to leave for college — stay curious and engaged, and, in turn, help you stay sane. 
Skill Building, Activities, and Crafts
If we've learned one lighthearted lesson from this virus it's that, even in the age of technology, being able to cook for yourself is a valuable skill. America's Test Kitchen set up a "Kitchen Curriculum" to help kids (and, quite frankly, adults) with kid-friendly recipes, activities, and quizzes to not only keep your kids entertained, but also to teach them a practical lifelong skill!
Crayola offers easy step-by-step guides for making arts and crafts at home with children, many of which you likely already have the necessary supplies for in your home.  
As a way of both giving back to those stuck at home and to connect people through music, Fender is generously offering 3 months of online guitar, bass, and ukulele lessons for free. Likely best for older kids, Fender is an incredible opportunity to find a positive skill and hobby that will benefit your child well beyond a temporary quarantine. 
With free videos and movement exercises for young children that focus on mindfulness and reducing stress, GoNoodle is a great resource for kids to build coping-skills during this uncertain time that will serve them throughout the rest of their lives.  
With easy recipes and do-it-yourself crafts, Highlights covers a lot of bases to keep your elementary-aged kid's hands full and entertained. 
Raddish believes that the kitchen is the heart of the home: it's the perfect place to build academic skills, from cooking and following directions to math and science. They're offering free cook-along classes for the "suddenly homeschooling," as well as easy-to-follow recipes that you and your child can make together.  
If your 8-16 year old wants to become a mini programmer, then check out Scratch. Designed in the MIT Media Lab, it encourages creativity and connection through coding, allowing kids to create stories, games, and animations, which they can then share with the world. 
Committed to making sight-reading easy, effective, and fun, Sight Reading Factory will help your child learn to read music for free through June 30th. 
Apparently, the days of Mavis Beacon are behind us. TypingClub teaches kids typing skills through online games and activities for free. 
By offering free printable activities-to-go, Boardmaker is made for students K-12 who are visual learners. What's more, they even have a curriculum designed to address students' desire to educate themselves about the coronavirus. 
In response to the coronavirus, Book Creator is offering a free three-month trial, where children can write and illustrate their own books. What's more, they stream daily webinars where you can propose your own questions about how to best use the tool for teaching your child. 
Google Arts and Culture has assembled more than 2,500 museums around the world, offering virtual tours to view their collections and exhibits online. 
Keep your child excited about the natural world by exploring the United States' diverse and beautiful national parks virtually, following rangers via Google Arts & Culture. 
Perfect for the curious child who's interested in science, The American Museum of Natural History's videos created for the Hayden Planetarium take your child on a tour of the universe, for free! 
Ensure your child is up-to-date on everything that's happening at the Monterey Bay Aquarium via their live webcams, including — my personal favorite — the sea otter cam. 
The Royal Ontario Museum in Canada created an easy to follow guide so that you and your 3-12 year old can learn to write your name in ancient Egyptian hieroglyphs. It's a unique activity that's fun and educational for both you and your child. 
Educational Games
With free multiplayer games designed for grades 1-6 in subjects ranging from shapes and money to geography, algebra, and language arts, Arcademics brings academic lessons to all the fun of an arcade, minus the germs!
With games for grades K-12, Breakout EDU has turned impressively complicated topics into fun and interactive games, including "Computer Science and Coding" for middle to high school students and "Understand the Importance of Participation in Government" for grades 2-3. 
Duolingo has conveniently launched their newest application early in response to the need for home education tools due to coronavirus shutdowns. Time will tell if Duolingo ABC, which is designed to teach kids ages 3-6 reading and writing, is as good as their original language learning app. But, if their first app is any indication, their newest venture is bound to be a huge success. 
With educational games, puzzles, jokes, videos, crafts, and so much more, Highlights is an excellent resource for elementary-age kids to entertain themselves and learn something in the process. 
With fun games focused on learning mathematical skills, Math Game Time is a great resource for Pre-K-7th graders to get excited — or stay excited — about math. 
Minecraft (yes, that Minecraft) uses a fun game to promote useful life skills, including creativity, collaboration, and problem-solving. 
With a focus on NASA and its missions, NASA's Kids' Club provides games for Pre-K-4th grade which support education standards in STEM. What's more, they even have a gallery of some of NASA's "coolest and most interesting pictures." Sign me up! 
Osmo has recently made their app, which is designed for PreK-4th graders, free. The creative concept offers seven STEM-focused "explorations" in which the child creates and designs kaleidoscope images using everyday objects. 
Sesame Street is offering cute games, videos, and art projects for free with all the characters we know and love via their website.  
With games, stories, printables, and stickers, Funbrain Jr. is a fun and educational tool for preschoolers that offers both a web and app-based version. 
Kids get creative with this story-based game, customizing their own characters, playing along with friends, and learning problem-solving skills along the way. 
Designed for ages 13 and older, Coolmath Games focuses on logic and thinking, and teaches older kids how to solve problems and puzzles while keeping them engaged. 
Winner of the Parents' Choice Gold Award and Children's Technology Review Editor's Choice Award, Fish School is a lovely interactive application that teaches your preschooler the basics, such as letters, numbers, shapes, colors, matching, and more. 
Made for ages four and up, Phonics Ninja is an interactive application that uses sight, sound, and touch to teach phonics skills, even allowing you to record the audio clues yourself. 
Described as "7 Million Kids' Favorite App," Todo Math is an award-winning application designed to teach math to Pre-K-2nd graders.
Developed by a Stanford University educator with a PhD in Early Elementary Education and a former NYC public school teacher, Pet Bingo is an application that teaches your K-4th grade child basic math skills under the Common Core State Standards for Math. 
Using rhymes, audio, and clues, SAT Word Slam is an application that will help increase your child's vocabulary and prepare them for the Scholastic Aptitude Test. 
Courses and Lesson Plans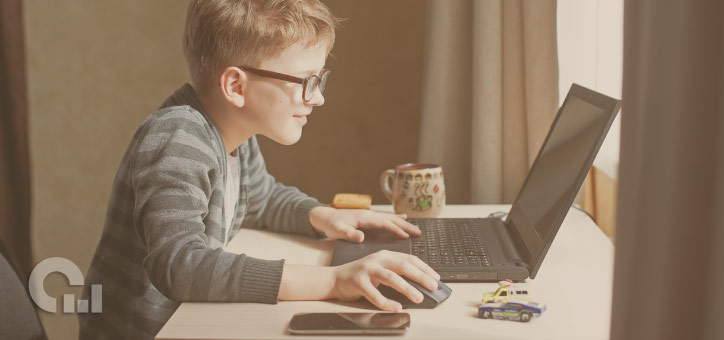 In response to coronavirus school closures, Carnegie Mellon is offering a "novel, world-class, online, interactive high school computer science curriculum that is entirely free," including a year-long high school course with 120 hours of instruction. 
With an extensive database of free activities and videos for grades PreK-5th, the Children's Museum Houston is a great resource for children during closures as well as supplemental learning beyond.
The American Museum of Natural History features free games and activities to teach a wide range of ages archeology, paleontology, marine biology, and more. 
BrainPOP gives you all the skills to be your child's best teacher, while encouraging young learners to "ask questions and form their own ideas." With lesson plans, learning games, movies, and activities in a wide variety of topics, BrainPOP sets you and your child up to tackle their education as a team.
Though typically a subscription-based technology tool for teachers and students, CENTURY is offering their award-winning services for free for years 3-11 during the coronavirus pandemic. If you're interested in using technology, data analysis, and neuroscience to improve your child's learning, I highly recommend checking out CENTURY. 
CK-12 is committed to providing children with equal access to great education, no matter the circumstances. They tailor their lessons to a child's individual needs and goals, allowing each student to learn in their own way, always free of charge. 
Crayola not only outlines easy crafts for staying entertained, but they also offer free creative lesson plans that can be easily done at home that combine both art and educational lessons on everything from history to literature. 
Made for K-5th grade students, Hand2Mind gives daily lessons, activities, and videos designed for teachers that will help you teach your child math, English, and Spanish from home. They even outline a weekly schedule by grade, using videos and downloadable worksheets, so there's little planning necessary to keep on-track. 
iCompute is offering one month of free lesson plans and resources for children ages 3-11 that focus on the National Curriculum for Computing at Key Stage 1 and Key Stage 2. 
Kids Discover Online is an online library of 2,000 science and social science articles, along with built-in assessments and quizzes for elementary and middle school pupils. Their focus on beautiful design and illustration sets them apart and keeps kids engaged, and for a limited time, they're offering three months of access for free to students affected by school closures. 
In response to the shutdown, the "creator of the most popular science lessons in U.S. Schools" is offering their most-loved science lessons for free. With mini-lessons to full lessons for K-5th grade, it's an awesome place to study science from home, and they don't even make you create an account!  
Nearpod always offers its "Silver Edition" of education materials for free, which has hundreds of classes to choose from, ranging from math and life skills to even fine arts and world languages. 
KQED and PBS pulled together videos, interactives, and lesson plans in a wide variety of subjects for PreK-High School students. It's the perfect resource for parents who want to fill in for the teachers while their kids are at home. 
PebbleGo wants to make sure you don't get overwhelmed by only giving you two ideas for each day of the week that are simple and easy to carry out at home.

Scholastic has created a special program to aid students PreK-9th grade who are learning from home, with daily projects designed to keep kids "reading, thinking, and growing." 
Seneca offers courses in math, Spanish, and biology for a wide range of ages and skill levels, including AP courses and SAT prep.  
Smarktick is offering a 15 day free trial of their 15 minute lessons that promise to help your child learn and master math, programming, reasoning, and problem-solving independently. 
State of Kid is offering children under five access to their virtual classes on a donation-basis, which includes fun subjects like "Bilingual Beats," and "Petite Yoginis." 
TakeLessons has been providing e-learning opportunities for students for 15 years. In response to school closures they've built a two-way video technology to connect students and teachers in an online classroom for free. They offer classes in foreign languages, science, music, and more. 
Vroom focuses on the crucial early development period, giving you ideas and activities to help kick-start the education of your under-six year old. 
Perfect for the parent who wants a little help on how to teach their child, Backpack Sciences provides ready-to-go lessons and a daily strategy for teaching science. 
With daily schedules of at-home learning and livestreams on Facebook, Youtube, and Twitter, Khan Academy has a wide variety of lesson plans covered. They offer free online exercises, quizzes, and lessons for students aged 4-18.
ABC Mouse is offering their 850 lessons across ten levels for free for 30 days. Their program is specifically designed for early learning, with educational activities and games made by teachers for children aged 2-8. 
Soft Schools has thousands of free worksheets, games, and quizzes that are organized by grade and topic for ages Pre-K-Middle School that are worth digging through.
Offering high school math courses in pre-algebra, algebra 1, algebra 2, and geometry, as well as practice tests for the SAT and ACT, Math Planet is an excellent resource for students and parents who want to continue their child's math education during school closures. 
I love this application for any student who thinks they're "not good at math." Made for ages seven and up, it teaches students how to visualize math problems and understand multiplication rather than just basic memorizing answers. 
Language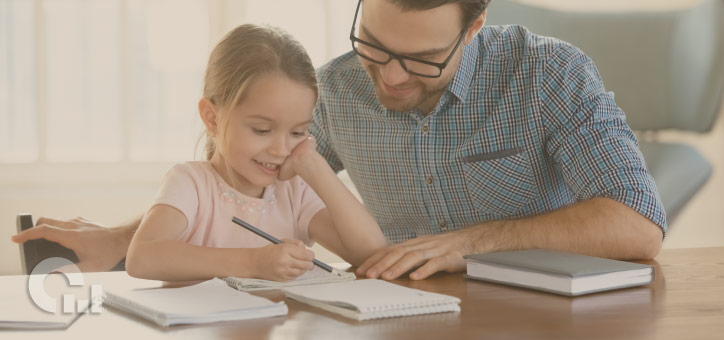 Most suitable for older students who are interested in learning a new language, Duolingo promises to teach your child a new language in three months, with just ten minute daily lessons that utilize interactive games to keep them motivated. 
Created by a Spanish teacher in Weston, MA, Conjuguemos now boasts 3.5 million registered users, with hundreds of thousands of students using it every day to learn vocabulary and grammar in Spanish, French, Italian, German, Korean, Portuguese, and Latin. 
Babble has made its popular and effective language learning application free to all K-12 and college students until the end of the term. With only a valid school address, your student can learn a wide array of languages, from Spanish to Indonesian.
If you're looking for a fun way to teach your young child beginning Spanish, look no further than Rockalingua, which uses music as an effective educational tool for kids. 
Offering 21 days of free courses, Fluency Matters is perfect for the student seeking to increase their comprehension, expand their vocabulary, and build literacy in Spanish, French, English, Chinese, and/or German. 
Downloadable through Google Chrome, this free extension for Netflix subscribers will turn your account into a classroom, outlining hundreds of foreign language films and TV shows along with subtitles and a pop-up dictionary. 
Open Culture offers free lessons, audio lessons, and downloadable materials in 48 different languages, from Spanish to Icelandic and Gaelic.  
Perfect for the older student who wants to learn a language and connect with native speakers, Busuu is a global community where over 100 million learners and native speakers connect to learn a language together. 
Learn a Language's free website is perfect for the child who's self-starter. It is also a great resource to help you teach your child by using their straightforward materials. 
Videos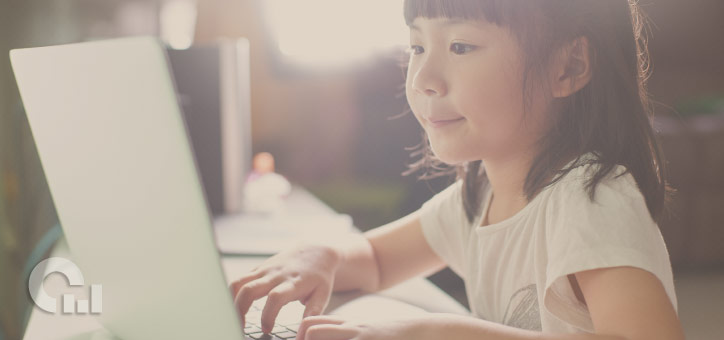 Tune in to artist Dorthy Shain's Instagram Live on Thursdays at 1:30 EST for her weekly art history lesson designed for young children, the first of which included a reading of the children's book "Meet the Artist: Henri Matisse" by Patricia Geis, as well as some background on Matisse and an activity assignment. Her website also offers free coloring sheets, as well as worksheets for the week's subject. 
In response to school closures, Edu-Together is offering a wide array of online courses and tutoring at a discounted rate, as well as online webinars geared toward helping you become a better instructor for free. 
Though the website is a bit old-school, HippoCampus is an excellent resource for thousands of free videos on educational topics for middle to high school age students. 
Izzit not only offers free videos, but also teacher guides, activities, quizzes, current event lessons, and more for K-12 students.
Made for babies through 4-year-olds, Kinedu is offering their videos, activities, and a daily schedule designed to help parents stay on top of development from the early stage for free through April 15. 
With educational videos, informative articles, games, and activities, National Geographic Kids is an awesome resource for kids who are interested in science and wildlife. What's more, it can be a useful resource for parents as well, especially by providing articles on how to talk to kids about COVID-19 and a kid-friendly explainer of coronavirus.
With videos that teach children basic life skills — like washing their hands or covering their mouth when they sneeze — as well as off-screen activities, Noggin is the perfect tool for young children. They even have a smart schedule to help your child celebrate Women's History Month!
Storyline Online shows celebrities reading children's books with cute animation — need I say more? 
Built for ages 8-11, Touchable Earth lets "kids teach kids about the world," promoting tolerance and diversity and giving your child an opportunity to learn about other cultures. 
Perfect for the child who's interested in the natural world, The Weather Channel has scientific videos that cover basic subjects, such as humidity vs. dew point or how a rainbow is formed. 
With yoga, interactive storytime, family cooking, and more, Circletime lets you watch their cute and engaging videos on-demand or participate live with your newborn to 6-year-old for free. 
Made for kids aged 7-12, Good2Learn's videos are both short and follow the National Curriculum, making them a quick 2-5 minute way to keep up with math and English while stuck at home. 
Crash Course is essentially a YouTube channel, but much better. With a nicely designed website that includes a wide range of topics, such as film studies and mythology– and at High School AP level to boot — I for one am ready to subscribe myself. 
This application, created by the National Science Foundation for ages 4 plus, features hundreds of videos and high-resolution photos to get your child excited about science and the natural world. 
Offering "stuck at home science," the California Science Center has begun live streaming science activities designed for kids at home. Tune in every weekday at 10 A.M. PDT to participate. 
With videos that bring kids stargazing or teach them about polymers, Frost Science has plenty of activities and experiences to keep any child engaged. 
What's cooler than watching an astronaut read your favorite book? With Story Time in Space, astronauts read children's books while floating in microgravity. 
Reading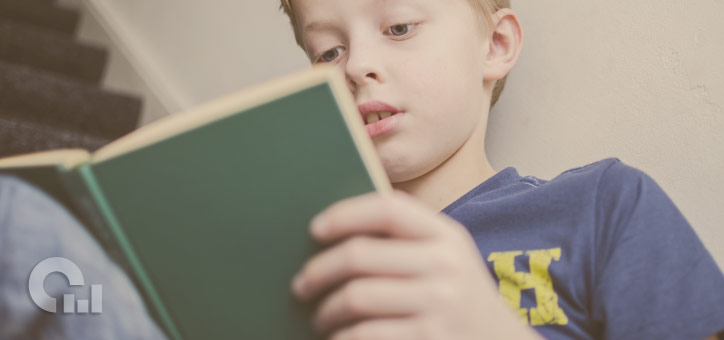 With a collection of over 3,000 free ebooks and audiobooks for children of all ages, World Book Online is an excellent resource for keeping your child reading during school closures. 
Oxford Owl offers over 300 free eBooks developed for children aged 3-11 with the goal of teaching children to learn (and love!) to read using phonics.     
Rebel Girls is offering their I Am A Rebel Girl journal, as well as activities and podcast episodes for free. They offer activities like "How to Plant a Garden," and "How to Write a Business Plan," as well as over 90 drawing and writing activities to keep your child's creative juices flowing.
Time Magazine has a kid's edition for ages K-6th grade, and they're releasing all of them for free in response to school closures.
Built for ages 2-11, Purple Mash has thousands of opportunities for learning, including reading options, activities, game design, math, and much more. 
Physical Education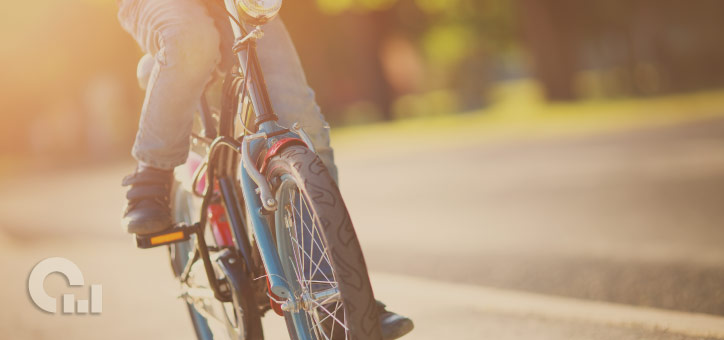 With a degree in sports science, five years of experience as a personal trainer, and three years as an online nutrition coach, Joe Wicks is an experienced and passionate fitness coach who's dedicated his time during quarantine to providing free online videos that are designed to keep your kid active at home. 
567Brodway! offers workouts centered around dancing that are perfect for the older musical theater kid, or anyone else who just wants to kick it to some great music. 
Boho Beautiful offers online yoga and meditation classes that are not only free but are very well-produced. 
This free 25 minute workout video features simple exercises and games that you can do from home with your young child, no equipment required. 
With workouts tailored to children from toddlers to teens, The Kids Coach seven day free trial is a great place for simple workouts and wellness activities that can be done at home. 
If you're an Amazon Prime member with a toddler or preschooler, I highly recommend checking out Coach Josh's show, which is a workout show that promotes balance and coordination while also teaching colors and numbers. 
With Moovlee's free YouTube channel, kids 3-5 can follow along with a cute animated monkey who teaches meditation, yoga, cardio, and important life skills, such as "calming down after big emotions," something we could all probably use a little help with right now.
This 30 minute workout is built for all ages and can be done from home! It focuses on building endurance, timing, coordination, and strength, all while getting your child's heartbeat up and keeping them active and healthy. 
Kidz Bop has graciously provided hours of free exercise, where kids can learn dances that are choreographed to G-rated versions of popular songs, have fun, and dance along virtually with their peers. 
Check out Cosmic Kids' 2 week free trial or youtube channel for yoga instruction designed for young children. Their 10-30 minute sessions feature themes of different popular children's stories that are fun, approachable, and far from boring!