Both construction engineering and civil engineering are similar disciplines, as they are both affiliated with the field of construction.
Civil engineering involves tasks such as design, planning, and the implementation of a project in construction.
On the other hand, construction engineering relates more to the day to day management of a construction site. While there are degrees available in both disciplines, qualifying in one area does not necessarily limit you to one specific type of role.
Related: What is Civil Engineering Technology?
What Do Civil Engineers Do in Construction?
While civil engineers do contribute to the physical construction of infrastructure and other structures, if you're expecting to spend most of your time getting your hands dirty, you might be surprised to learn of their other responsibilities. These can include:
Planning for projects, which will include analyzing survey reports and maps to prepare project documentation.
Ensuring that any necessary permits are applied for and obtained to enable work to begin.
Collecting and testing soil samples to determine whether a site's foundations are suitable, though this task is often delegated to a junior civil engineering technician.
Managing project budgets and providing cost estimates for project resources, labor, or equipment.
Meeting with members of the public to discuss new proposals or impact statements.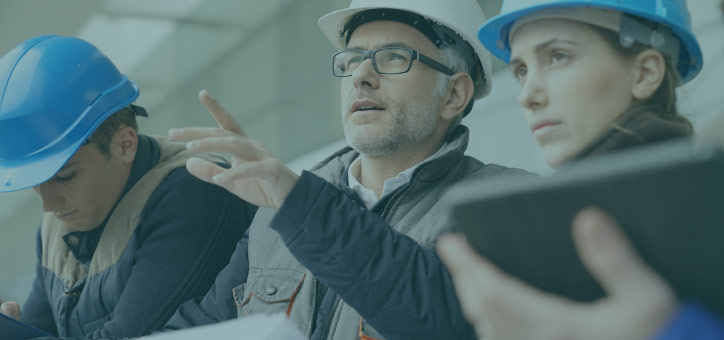 Civil engineering is an extremely varied job; one day can look very different from the next. As a result, many civil engineers will specialize in one specific area of civil engineering, such as structural or transportation engineering. Understanding the intricacies of every subfield within civil engineering would be near-impossible.
Which Type of Civil Engineering Is Best?
As you start to take your first steps on the road to becoming a civil engineer, you should start considering which field you'd like to specialize in as early as possible. Learning everything there is to know about one particular field, and gaining an in-depth knowledge of the skills and processes involved, can be essential to your career progression and earning potential. The 'best' field to specialize in will depend on your interests and the type of work that sounds most appealing to you.
Transportation engineering includes civil engineers who typically work on projects for the construction of new airports, railroads, and highways. There are two areas of expertise within this field: transportation planning and transportation engineering. The reason that this field is subdivided is that transportation plays such a large role in society and the economy, thus requiring a higher degree of expertise and thought.
Construction engineering involves civil engineers in the design and implementation phase of construction projects, but they have a more varied on-site role. They may operate machinery and construction tools, and spend a large amount of time overseeing the workforce that delivers the bulk of the construction labor.
Environmental engineering relates to solving problems with waste management services, water supplies, and pollution. This role can involve a lot of direct contact with politicians, so it's important that you're a good communicator.
Structural engineering demands an in-depth understanding of solid mechanics, as the role involves contributing to the structural integrity of a new building or piece of infrastructure. You may be working on new project plans or reinforcing existing structures to ensure that they can stand up to environmental impacts from natural disasters, for example.
Geotechnical engineering relates to projects that involve excavation or other drilling activities. In this field, there is a strong emphasis on the investigation and analysis of soil and rock samples. However, this field often includes projects based in coastal areas too, which could see you contributing to the construction of marinas or jetties.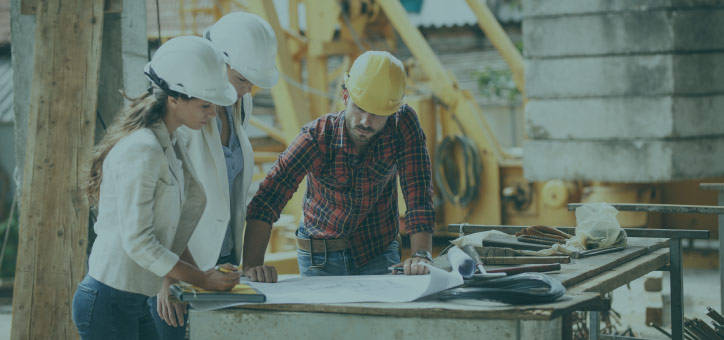 Is Civil Engineering the Right Field of Study?
Civil engineering is a good field for anyone who enjoys a varied and challenging role that's never the same from one day to the next. That said, this field is also great for those seeking a salary that's beyond the national average.
According to Money Magazine, using data from the Bureau of Labor Statistics (BLS), civil engineers made an average salary of around $93,720 in 2018. More specifically, mechanical engineers earned around $92,800 and environmental engineers earned roughly the same. Some of the highest salaries went to petroleum engineers, who earned an average of around $156,370.
According to the BLS, the highest-paid professionals typically work within the federal or local government, while the lowest-paid engineers were employed by the state government and commercial or industrial construction companies.
The lowest 10% of earners made less than $55,380, while the highest 10% earned in excess of $144,000. This relatively large gulf between earning potential in different fields is even more reason for you to consider your preferred specialization at an early point in your career, particularly if you are money-driven.