You are probably familiar with the field of civil engineering.
The design and construction of structures (such as train stations and water treatment plants) and infrastructure (such as roads, bridges, and pipelines) in the natural environment–this type of land development is crucial to modern society, and for a civil engineer, technology is a major component of both design and construction. Civil engineering technology is thus a key part of this field.
What Does Civil Engineering Technology Refer To?
Civil engineering technology, as a field, is a sort of combination of two related fields: civil engineering and engineering technology. Civil engineering technicians (or technologists) focus on using technology to assist civil engineers, both in the office and at job sites. They use computer programs to design engineering plans and drawings, visit project sites to check and maintain equipment, and use statistics to write reports for management review.
What Is the Difference Between a Civil Engineering Technician and a Civil Engineer?
Ultimately, civil engineering technicians provide support for civil engineers as they plan, develop, and execute construction projects. Hence, the two jobs involve different resources and require different skills. Civil engineers focus more on the big picture, while civil engineering technicians use technology to help civil engineers with the details that are needed to execute each project.
In other words, civil engineering technology is more hands-on than civil engineering. Civil engineering technicians do whatever supplementary work that civil engineers need to have completed. This often includes applied tasks such as set-up, design, construction, and information analysis, but not theoretical tasks such as planning or decision-making.
What Does a Civil Engineering Technician Do?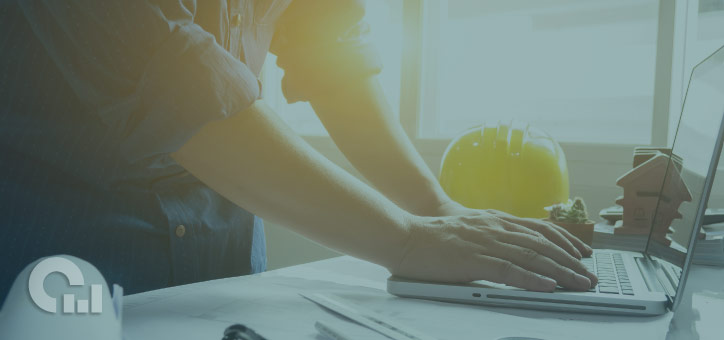 For instance, after a civil engineer chooses a site for an electrical substation, a civil engineering technician may take soil measurements and evaluate the surveying data. Then, after the engineer recommends construction materials and systems, the civil engineering technician will conduct a structural analysis to ensure that the specific components are appropriate based on the mechanical requirements and cost restrictions of the construction project.
What Technology Is Used in Civil Engineering?
Civil engineering is reliant on technology in all of its phases. During design, civil engineering technicians use computer-aided design to prepare and analyze engineering plans. During preparation, civil engineering technicians use technological tools to measure the characteristics of the land and materials. And during construction, an engineering technician may act as an inspector, monitoring the construction site to ensure that the actual project matches the design parameters.
What Skills Do Civil Engineering Technicians Need?
Civil engineering technicians must be interested in both hands-on and computer-based problem-solving. They must have a strong math and science background and must be able to engage in critical thinking. Civil engineering technicians must also have a strong knowledge of both public and industry requirements and best practices. Finally, engineering technicians must be comfortable using a wide variety of civil engineering technology equipment.
What Is a Career in Civil Engineering Technology Like?
According to the U.S. Bureau of Labor and Statistics, professional civil engineering technicians make a decent salary: about $54,000 per year on average, though this gets higher with more experience. They work both in offices (doing design and analysis) and in the field (helping to manage construction projects). There are relatively few jobs in civil engineering technology, but this figure is growing faster than in the larger field of civil engineering.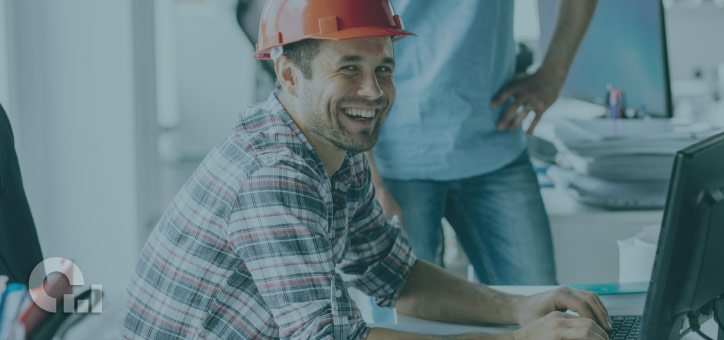 What Education and Training Are Needed for Civil Engineering Technology?
One advantage of civil engineering technology is that it requires relatively little education. The most common degree for a civil engineering technology program is an associate degree, though a bachelor's degree is also common. Some people with relevant work experience and proven skills can find employment with only a high school education.
College students in "civil eng tech" must take general courses in a variety of math, science, and engineering fields. They must learn the basics of civil engineering in their courses, and they must also acquire technical skills for use in design, mechanics, and environmental and structural analysis. In addition, courses in construction management technology will likely be required. These students need to study hard and retain a lot of information, but there are many rewards for learning about such engineering topics.
After graduation, students may also need to pass a course or exam to get an engineering technology certification from an organization such as NICET or ASCET before beginning their careers.
Conclusion
If you are interested in a job that combines technical and design skills, you may want to become a civil engineering technician. This field combines hands-on construction and technology skills with design and analysis skills, so it is a good option for students who want to take a variety of courses while engaging with both civil engineering and engineering technology.