Going to college and getting an education is all about preparing yourself for the future – you want the investment you make in time and money to be worth it in the long term.
One step in making your investment in college pay off is selecting the right major.
Your choice of a college major will depend on a variety of factors. Obviously, you should major in something that interests you and represents a career that you can see yourself being happy in for years and years to come.
In addition to studying something of interest, you should also consider what college majors will best prepare you for the workforce of the future. This guide offers some critical tips for determining the best majors in college in the coming years.
Online Schools Report is an advertising-supported site. Featured or trusted partner programs and all school search, finder, or match results are for schools that compensate us. This compensation does not influence our school rankings, resource guides, or other editorially-independent information published on this site.
How to Select Good College Majors
What's in Demand?
While careers in some fields like healthcare will always be in demand, there are more careers that are far more volatile in terms of their level of demand. Careers in psychology, for example, were in very high demand just a few years ago, but now predictions are for just average growth through the rest of this decade.
Likewise, careers that ten years ago might not have been so hot, might be predicted to be very lucrative in the coming years. There may even be jobs that are expected to be in high demand in the coming years that didn't even exist a few years ago.
So, as you think about what the best majors in college might be, you'll need to consider what the job market is like now and what it will be like in the coming years.
What is the Earning Potential? 
Additionally, you want to think about college majors that pay off. This isn't to say that selecting your major should be based solely on how much money you can make, but making more money never hurt anyone!
The good news is that there are many different options on the list of the highest-paying majors. Per Fortune, the following college majors have the highest starting salaries:
Petroleum engineering – $87,989
Computer programming – $86,098
Computer engineering – $85,996
Computer science – $85,766
Electrical, electronics, and communications engineering – $80,819
Operations research – $80,166
Computer and information science – $78,603
Statistics – $75,916
Applied mathematics – $73,558
Chemical engineering – $72,713
Granted, the list above is populated with majors in the STEM space, but there is still a good variety amongst these majors that might enable you to select one that aligns well with your interests and abilities.
What are Your Abilities?
Yet another component of choosing amongst the best college majors is to consider what I mentioned just above – your abilities.
Let's say that computer engineering seems like a great option from the perspective of personal interest and income potential. But, if you simply do not have the abilities needed to be a computer engineer, then selecting it as a college major is just not a good plan.
This is where finding the best college degrees can get a little overwhelming. On the one hand, it's easy to be drawn into the most popular college majors because they pay well or because that's what everyone around you is doing. But, at the end of the day, how much you might earn won't matter if you don't actually have the skills to get the degree in the first place.
What Schools are a Good Fit?
Apart from your personal interests and abilities and the economic considerations to make when selecting a major, you should also determine which colleges or universities are the right fit for your particular major.
For example, if you want to major in business, the Wharton School of Business at the University of Pennsylvania is a top-flight school. Alternatively, if you want to be a journalist, the journalism program at Northwestern University is one of the best. 
While your success in a college degree program largely rests on your shoulders, the quality of a program and its faculty can certainly influence not only your success as a student, but it can also affect your ability to find employment upon graduation. So, as a budding journalist, a degree from Northwestern could help you get your foot in the door for a job much better than a journalism degree from a lesser-known program.
Research is Required
Of course, determining all these things – employment statistics, quality of college programs, potential earnings, and so forth – requires that you spend time researching the best college majors for you.
Part of that research process should be speaking with people that work in the fields in which you're interested. Often, colleges and universities will arrange for prospective students to meet with professors that teach in their major field.
But you can go beyond that and seek out advice from people that work in your desired field. If you're interested in becoming a teacher, for example, ask family or friends that are teachers for advice about how to proceed with your collegiate studies. Arrange to job shadow to get a feel for what it might be like as a teacher. Talk with a career counselor about what you need to do to prepare yourself for a career in education. These are but a few examples of what you can do to prepare yourself for making the all-important decision of a college major.
Again – this is more than simply looking for the most popular majors or the most common degrees. Instead, you'll need to dedicate yourself to the process of reflecting on your interests, being honest with yourself about your abilities, and finding degree programs at schools that you feel are a good fit for your talents and your learning needs. 
Methodology for Ranking the Best College Majors for the Future
The rankings below of the best undergraduate majors is based on job growth projections from the Bureau of Labor Statistics (BLS). This information is readily available to the public on the BLS website and offers insights into the kind of growth that is projected for the long-term, in this case, through 2030.
While there is certainly the possibility that what the BLS expects to happen is not what actually happens, these projections are based on a wide variety of economic data. Additionally, the BLS frequently updates their future job projections to account for changes in the economic landscape.
So why not use earnings potential instead?
The fact of the matter is that the best college majors for the future will be those for fields that are growing and in need of workers. In other words, while there might be more lucrative jobs than those listed in this ranking, the future is in the areas we've chosen.
With a great many jobs expected to be created in these fields, choosing a major that fits well with one of these jobs gives you a better foundation for finding employment in an increasingly competitive job market. By focusing your attention on rapidly growing areas, as opposed to fields of work that pay well right now, you are helping to future-proof your career (to the extent possible, at least).
Some of the careers on the BLS' most current list are those for which a degree is not required. As such, we have included only the college majors that correspond with careers that require an associate's degree or higher, or those for which a certificate is needed.
It's important to note that this ranking does not include many of the most common majors or the most popular college degrees. So, while education and business administration are both very popular majors, they are not expected to have top-tier growth rates now through the end of the decade.
The college majors list and careers we discuss below are ranked purely in terms of their projected growth. The potential income is not considered, nor are factors like the ease of admission to college programs, the popularity of majors and careers in the past, or the expense associated with getting a particular degree.
With that said, let's get to the list of the best college majors for the future.
1. Wind Energy Technology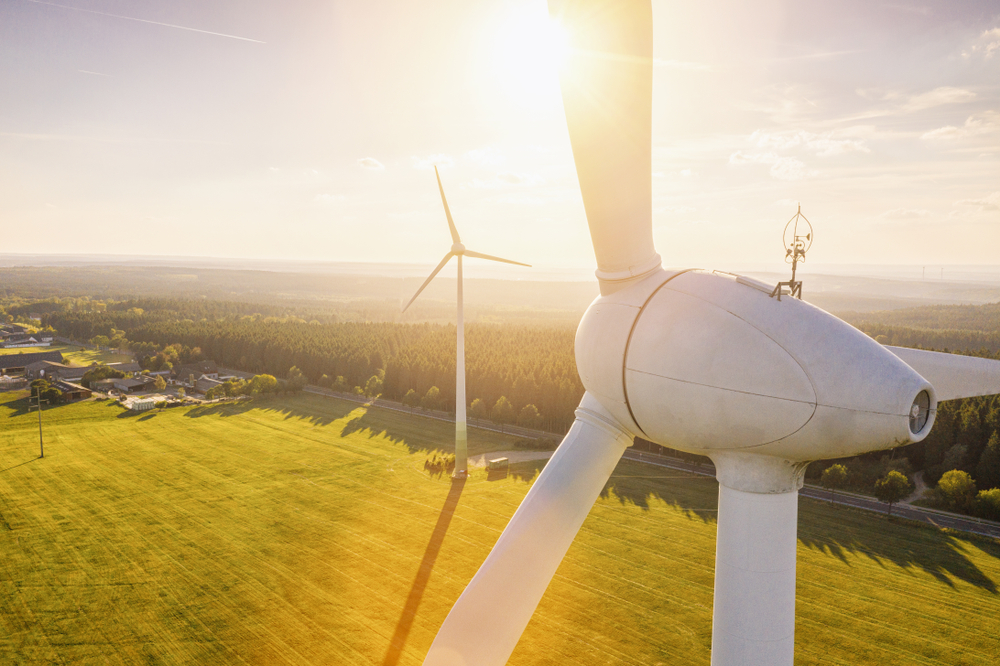 At the top of the list of the best college majors for the future is wind energy technology. 
According to the BLS, job opportunities in this field are expected to grow by a whopping 68 percent through 2030. That makes it a highly sought-after field and an excellent choice as one of the best college majors in terms of potential for getting a job.
Wind technicians service turbine towers to inspect, repair, and maintain them to ensure proper working order. Since wind turbines are very complex machines, becoming a technician requires you to learn about electrical systems, mechanical systems, and hydraulic components, all of which are focused heavily on in college degree and certificate programs.
Typically, training for becoming a wind technician occurs at community colleges or technical schools. While some wind technicians get an associate's degree, most pursue an educational certificate in wind energy technology. Regardless of whether you choose to pursue an associate's degree or a certificate, you can expect your course of study to include topics related to:
Computer science
Computer programming
Basic electrical maintenance
Hydraulic maintenance
Braking systems
CPR & first aid
In addition to college coursework, it's common for wind technicians to undergo one year of on-the-job training. Some wind technicians continue their education by pursuing a professional certification. Though professional certification is not typically required, it can be beneficial in terms of expanding your knowledge and skills. Employers tend to give preference to potential employees that have professional certifications as well.
Once you've completed your schooling and training, you can expect to earn a decent living. According to the BLS, wind technicians earn a mean yearly salary of $56,230.
2. Nursing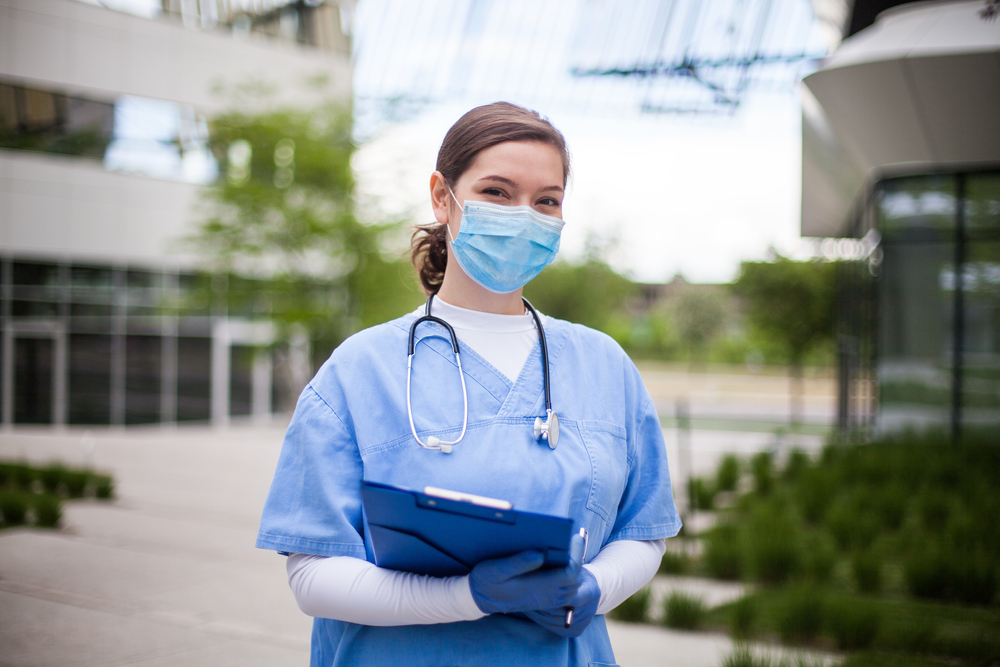 Nursing has long been one of the most popular majors and all indications are that it should continue to be popular well into the future. That's because the need for nurses – especially nurse practitioners – is expected to be strong through the end of the 2020s.
According to the BLS, the need for Nurse Anesthetists, Nurse Midwives, and Nurse Practitioners is estimated to grow by 45 percent between now and 2030. That translates to over 121,000 new job openings over the next nine years.
To capitalize on this fast-growing occupation, you'll need to get an undergraduate degree in nursing in addition to becoming a Registered Nurse (RN). In some cases, you'll also need a master's degree in a specific advanced field of nursing, like nurse midwife or nurse anesthetist, though the advanced training you need will depend on the area in which you intend to work.
To become an RN, you'll need to have the appropriate education (an Associate of Nursing degree at a minimum) plus you'll need to pass the NCLEX-RN exam. Your studies in school will prepare you very well to pass the NCLEX-RN, though you will want to invest in study materials and make plenty of time for extra studying before you take the exam.
After you graduate and successfully pass the RN exam, you can begin supervised work in a healthcare setting. Usually, one year of supervised practice is required for new RNs, though this isn't always the case.
Majoring in nursing as an undergraduate will also prepare you to continue your studies in graduate school. Getting a master's degree in nursing will open more employment opportunities for you. Generally, master's degrees are required for specialty nursing fields. In fact, you must have a master's degree in nursing to call yourself an Advanced Practice Registered Nurse (APRN). In addition to getting your graduate degree, you must also pass a national certification exam and be licensed as an APRN. Examples of national certifications for nursing include those from the American Midwifery Certification Board, the National Board of Certification and Recertification for Nurse Anesthetists, and the Pediatric Nursing Certification Board.
Once you're a nurse practitioner, you can expect to earn a very good living. According to the BLS, the mean annual wage for nurse practitioners in 2020 was nearly $118,000.
3. Occupational Therapy
The BLS predicts that the field of occupational therapy will see strong job growth in the long term. In fact, estimates are that occupational therapists, and specifically, occupational therapy assistants, will see a 34 percent increase in employment through 2030.
Occupational therapy assistants provide critical care to patients that are recovering from illness or injury. This often takes the form of assisting patients with therapeutic activities like stretching and muscle strength exercises.
Occupational therapy isn't just for people that have experienced an injury, though. A large consumer of occupational therapy services are people with developmental disabilities. For this group of patients, occupational therapy assistants might use play activities to help their patients develop improved coordination or teach them how to use special equipment that will improve their ability to be mobile, such as using a wheelchair or walker.
To enter this field, you'll need to get at least an associate's degree in occupational therapy. The degree must be from an accredited institution because all 50 states have regulations regarding occupational therapy practice.
In many cases, an associate's degree in this field can be completed at a technical school or community college. Either way, you can expect to invest about two years in full-time studies to finish the required coursework. In addition to classroom learning, occupational therapy assistant students also take part in field assignments during which they gain real-world experience working with clients under the close supervision of an occupational therapy professional.
As an occupational therapy assistant, you can expect to earn somewhere between $43,180 and $84,090 per year. According to the BLS, the mean yearly salary for this position is $62,940.
4. Statistics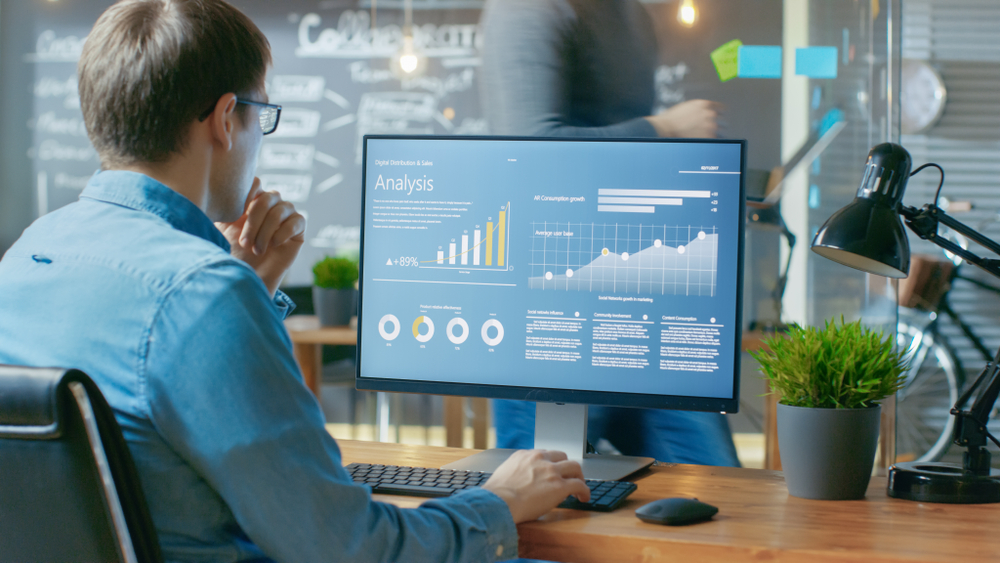 Of all the college majors that pay off, statistics might be the most surprising one on this list. Yet, a strong future in this field is expected. The BLS predicts employment for statisticians to grow by 33 percent through the end of the decade. If that level of growth holds true, there could be around 15,000 more jobs in this field in 2030 than there were in 2020.
When you think of statisticians, you might think of college professors and other academics. And while academia is certainly an area in which many statisticians work, their services are needed in a far larger range of fields. This includes:
Research and development
Engineering
Federal agencies
Healthcare organizations
Insurance companies
Regardless of their particular place of employment, statisticians undertake very similar job tasks. A broad description of work in this field might be the analysis of data to solve problems.
More specifically, statisticians spend a lot of time collecting, analyzing, and reporting on data. They must determine what data is needed to address particular issues. They must have a deep understanding of mathematical and statistical processes that allow them to analyze data from many different sources. They must also be competent in designing measures for collecting data, such as surveys, questionnaires, and polls.
Of course, statisticians must also understand how to utilize existing statistical tools and models as well as develop their own models for data analysis. The ability to interpret data and apply it to real-world issues is also required.
If being a statistician appeals to you, you'll need to gain these and other important skills by pursuing a bachelor's degree in statistics.
With a bachelor's degree in this field, you might be eligible for hire in a variety of settings. For example, many statistician positions within the federal government require only a bachelor's degree. However, these positions might be entry-level or mid-level. To move up the employment ladder, you'll likely need a master's degree, especially if you want to work in the private sector.
After completing a four-year undergraduate program in statistics, you'll likely spend 2-3 years completing your master's degree. Coursework at the graduate level will include things like linear algebra, abstract algebra, calculus, and differential equations. If you want to explore employment as a statistician in a specialty field, like manufacturing, coursework in chemistry or physics might be warranted as well. If you want to pair statistics with computer science, taking graduate courses in programming, information technology, and other computer-related courses is advisable.
As a statistician, you can expect a very good wage, even as an entry-level worker. The pay range for statisticians extends from $61,130 to $170,150. The annual mean salary for a statistician is $110,860, which not only makes it one of the best college majors for the future, but also one of the top college majors that pay off.
5. Physical Therapy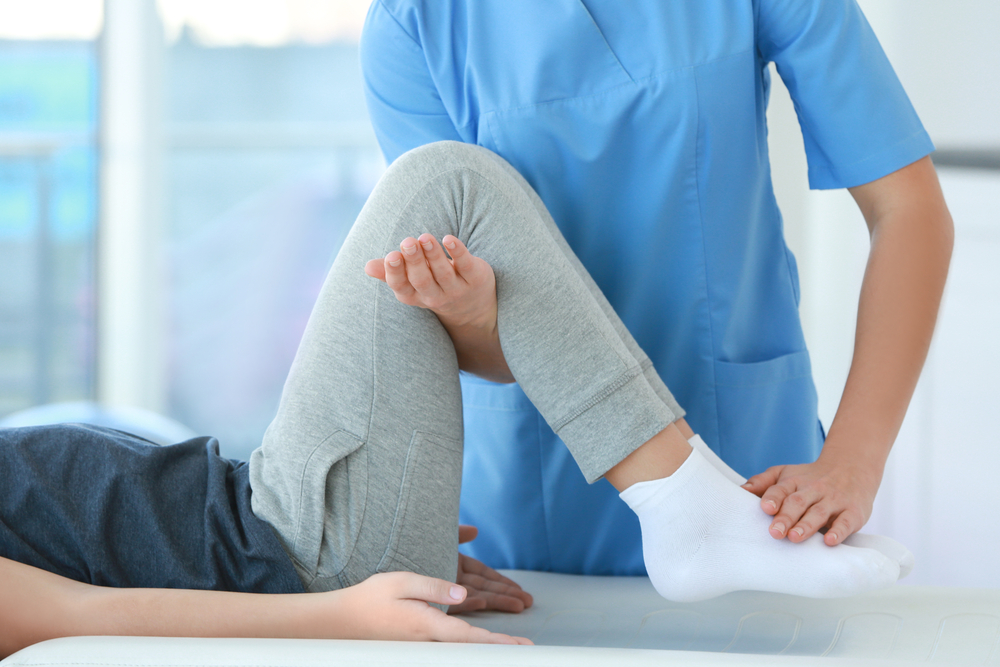 The need for physical therapy services is expected to rise in the coming years. This is due to several factors, including an aging population, an expected rise in retirement among physical therapists, and an expected need for new physical therapists to replace those who move into a new field of work.
As a result of these factors, the BLS predicts that physical therapy assistants will be in particular need in the future – the agency expects employment to expand by 32 percent over the course of the 2020s.
It's important to note that these growth numbers are for physical therapy assistants – not physical therapists. This means that you can pursue an associate's degree and a license or certification rather than getting a bachelor's degree and a master's degree in physical therapy.
As a physical therapy assistant, you will support the work of physical therapists to help patients recover from illness and injury. You'll have direct contact with patients and be involved in tasks related to:
Guiding and observing therapeutic activities
Assist patients in conducting exercises
Provide treatments like stretching and massage therapy
Help patients utilize equipment like crutches or walkers
Help devise treatment plans for patients
As noted above, entering this field first requires an associate's degree, which usually takes two years to complete if you attend school full-time. The program you attend must be accredited by the Commission on Accreditation in Physical Therapy Education. While studying to become a physical therapy assistant, you'll take courses in:
Anatomy
Physiology
Biology
Kinesiology
Additionally, you'll undertake practicum or internship experiences in which you get to work with patients under the supervision of a physical therapist.
The next step in the process is to become licensed or certified – a requirement that all 50 states currently have. To become licensed, you must first graduate from your accredited associate's degree program and then pass the National Physical Therapy Exam for physical therapy assistants. In some states, you might also have to pass a state-level exam regarding the laws that regulate practice in this field.
You can make good money as a physical therapy assistant, too. The BLS reports that the mean annual salary for this position is nearly $60,000.
Which of these Best College Majors for the Future is Best for You?
While this isn't an exhaustive list of the best college degrees you can pursue, it is certainly representative of undergraduate majors that can set you up for success in the future.
As a college majors list and careers are concerned, each entry in this ranking shows us where the future lies – in STEM-related areas like healthcare, mathematics, and engineering.
So, as you plan for your future, bear in mind which fields of work are expected to see the greatest growth. If you use this as part of your process of selecting the best college degrees, you will find that you can study something that you enjoy and something that can lead to a satisfying career in the future as well.
Related: