If you're fascinated by how humans deal with feelings, thoughts, emotions, and behavior, you'll want to obtain either a Master of Science or Master of Arts in Psychology.
What Is a Master's In Psychology Degree?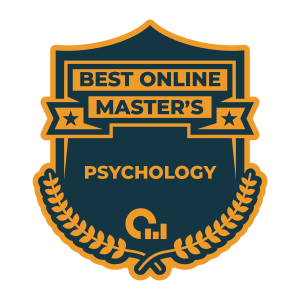 There are different levels to the psychology profession. A Master of Science or Master of Arts in this field will provide you the foundation to either work in industrial or organizational psychology, as well as prepare you for an advanced PhD for clinical counseling or research. Online master's programs will typically offer, in addition to general psychology, specialty areas such as child/adolescent/family psychology, eduational, industrial and organizational development, or sport psychology.
A master's in this field will prepare you to conduct research studies, be able to identify various psychological issues and recommend treatment options, and work with organizations to establish programs to modify employee or group behavior. You'll use assessment, observation, and educated experimentation to explore theories on psychological influences on individuals or organizations.
How Much Can You Earn With a Master's in Psychology Degree?
Psychologists will see 14% job growth between 2018-2028, which is much faster than average across all employment settings. Increasingly, industries and businesses are hiring master's prepared psychologists to guide organizational development, improve employee satisfaction, train leaders in effective supervisor-employee relationships, etc.
The median salary for these non-licensed psychologists is an annual $97,260, and licensed clinical psychologists earn between $76,990-$100,770.
What Is Required For a Master's in Psychology Degree?
Admission to graduate psychology programs will typically require an undergraduate degree in psychology; however, some programs will conditionally admit students with a degree in another field by taking prerequisites. You can expect to take courses in research methods and behavioral analysis, assessment strategies, developmental theories, child, adolescent, family or group dynamics, etc. If your goal is to be a counselor in a school or clinical setting, you should look for programs that lead to licensure.
What Are the Best Online Master's in Psychology Degrees?
OSR uses six data points: three school-wide and three program specific. For school-wide, OSR uses Student Satisfaction, Admission Rates, and the number of programs the school offers online. For program-specific, OSR checks the Median Debt of graduates from that program, how many degrees are offered within that program's umbrella department, and what percentage of students at that school graduated from that department.
The six statistics are displayed by each school. The sliding bar under each statistic represents how that school compares to other US institutions. "Not reported" means a school did not release that information to the US Department of Education. A more detailed description of the OSR process can be found on the methodology page.