Across America, over four million developers are busy weaving the fabric of 21st-century life. These coders and programmers are responsible for the virtual architecture that makes our apps, websites, and software world-famous. Every industry needs developers, and there are jobs available in every state.
And yet, if we've learned anything from TV, it's that finding your ideal job in 'dev' is rarely straightforward. No two developers are the same. So, if you're looking for a programming role that suits your skills, experience, and interests, it helps to figure out where in the U.S. you're most likely to strike gold.
To find the nation's dev job hotspots, Online Schools Report analyzed Indeed's job listings for every American state and the 1,000 most populous cities. We figured out where different developer skills are most needed and where to get a job with a top company. And then we created an interactive map so you can identify your most promising destinations.
Key Findings
Seattle is the dev jobs capital, with 5,285 vacancies – nearly double that of second-placed New York City.
However, NYC is the top virtual destination, with 236 ads for remote positions. 
At state level, nearly one in four (24.1%) of all developer vacancies are for companies in California.
Santa Clara, CA, has the highest density of jobs for entry-level developers (25%), although Seattle has more starting-out positions overall (478).
Santa Clara also has the most ads for jobs with companies on Glassdoor's top 31 tech employers list for 2020 – mostly due to 886 vacancies at Apple.
California is the top state for top employers, with 16 big-hitters offering 1,576 jobs. Washington is second place with 9 top employers offering 1,124 jobs.
See Also: How Hard is it to Get a Job in Computer Science?
When navigating our interactive below, make sure to use the filters in the interactive below to filter availability of jobs based on Experience Level and Programming Languages. Click on the Dream Employers button to find jobs advertised by the top ten companies, including Apple, Google, and Intel.
Top 5 Cities for Full-time Developer Jobs
The ads may seem to be concentrated in Seattle, NYC, and San Francisco, but there are over 500 jobs available in each of the top 21 cities.
1. Seattle, WA (5,285 jobs)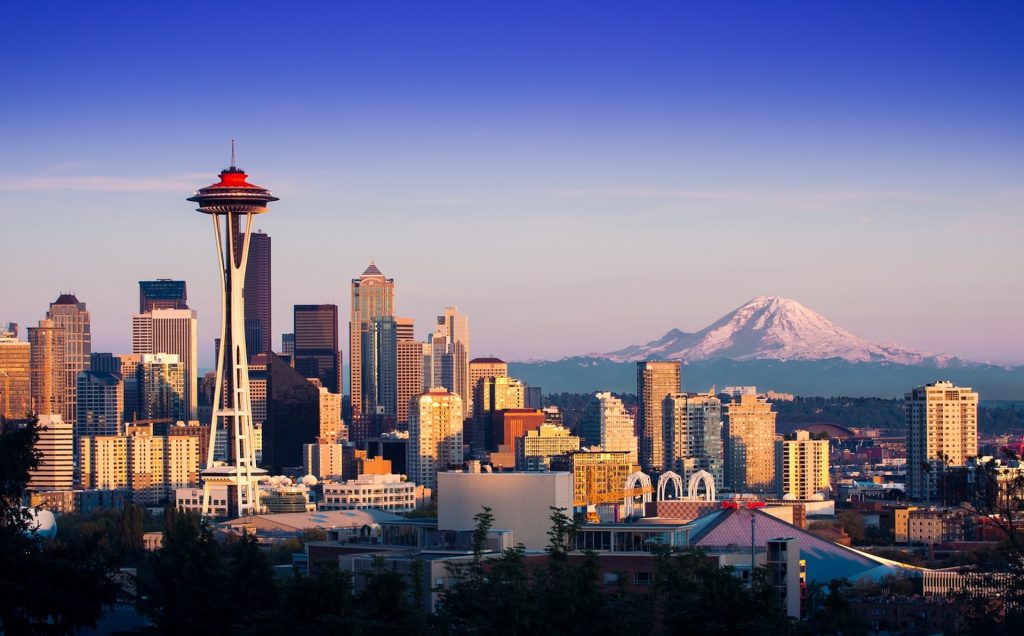 2. New York, NY (2,841 jobs)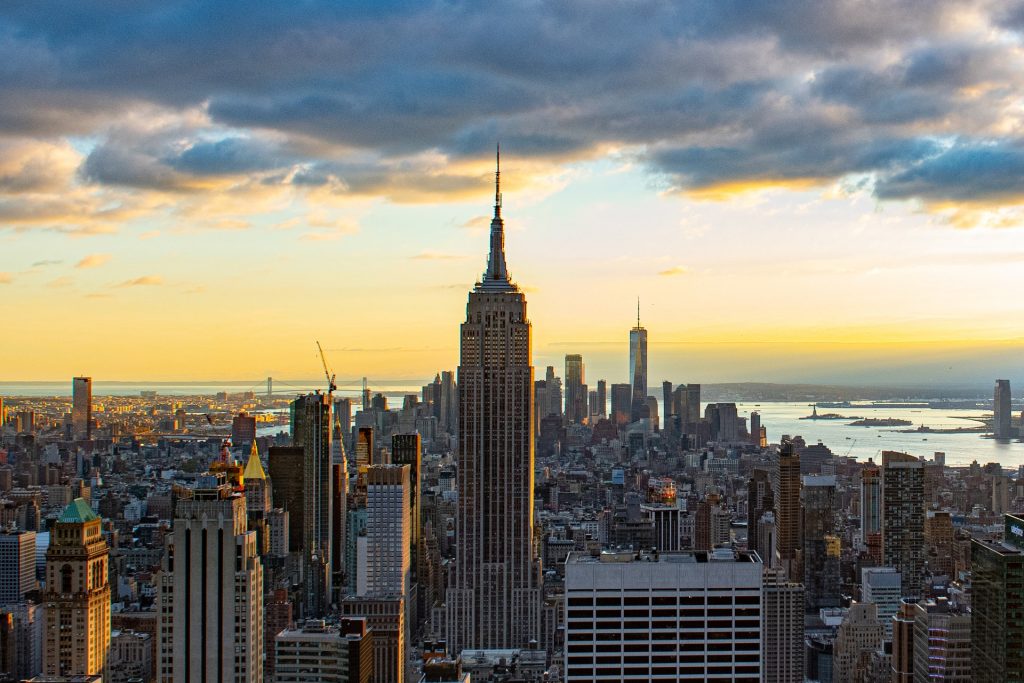 3. San Francisco, CA (2,310 jobs)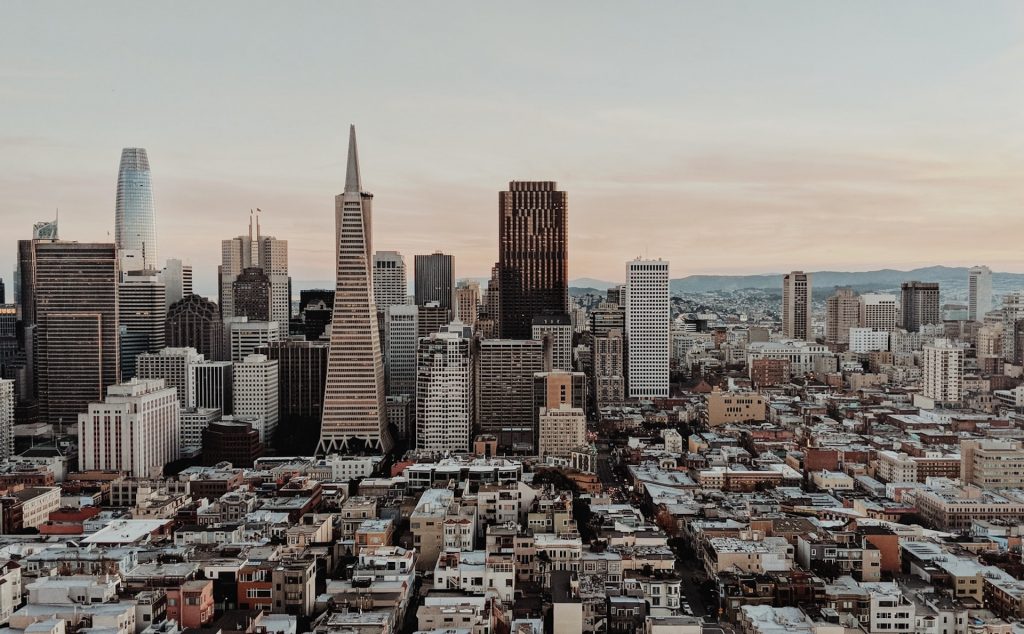 4. Austin, TX (1,541 jobs)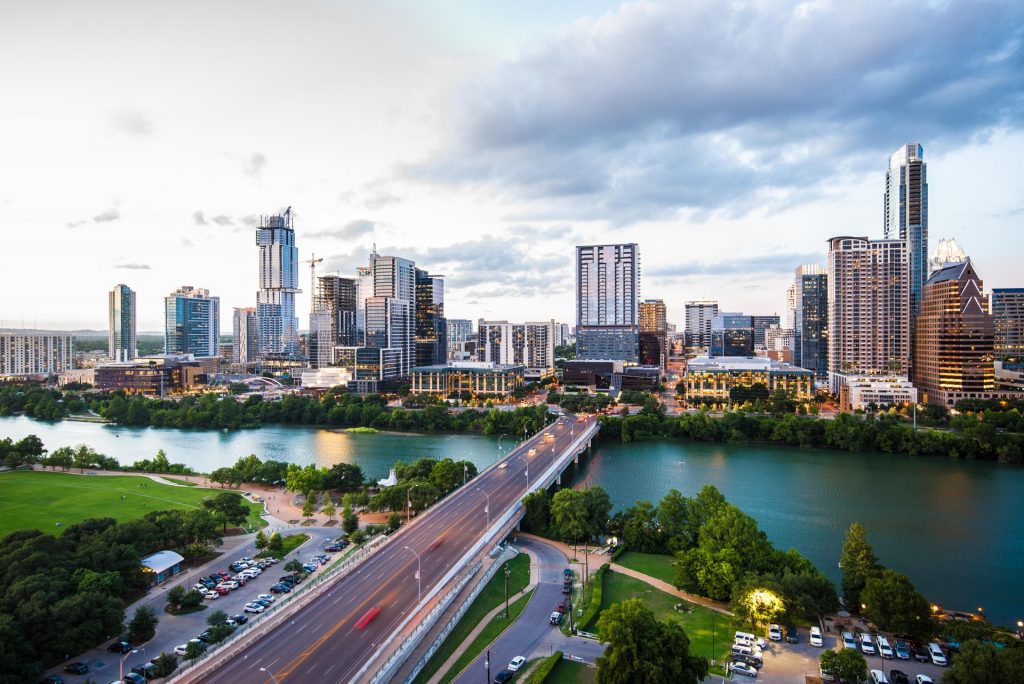 5. Santa Clara, CA (1,530 jobs)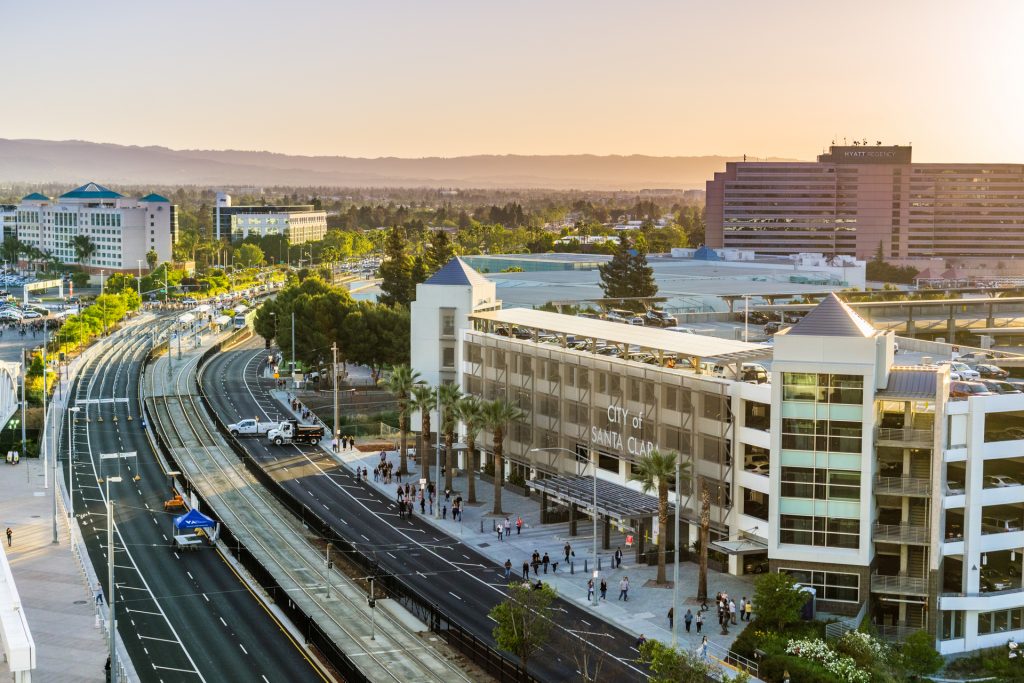 Top 5 States for Full-time Developer Jobs
According to our study, it turns out that more than half of America's dev vacancies can be found in just four states.
California: 12,246 jobs (24.1% of vacancies in the US)
Washington: 7,269 jobs (14.3% of vacancies in the US)
Texas: 4,331 jobs (8.5% of vacancies in the US)
New York: 3,307 jobs (6.5% vacancies in the US)
Massachusetts: 2,013 jobs (4.0% vacancies in the US)
Programmers may transcend space with their code, but employers still prefer to see you in the office. If you're looking for a start or a boost in your career as a developer, get to the nitty-gritty by identifying the best locations to work. Then hammer out those applications and let the top employers know you're coming to their state. Lather. Rinse. Repeat. Right?
Methodology & Sources
We identified the top 1,000 cities using data from the US Census Bureau – City and Town Population Totals: 2010-2018 statistical series. Then we searched Indeed.com using queries like "developer" and "software engineer" for each of the 1,000 cities, gathering data on the number of jobs, skills required, seniority level, possibility of remote work, companies hiring, and salary level.
Salary data reflects the mean average salary for developers in a given city. The data only includes ads for full-time jobs advertised as being specifically in those cities. After filtering out cities with 0 full-time jobs, the final dataset comprises 50,838 jobs across 768 cities. Top employers were taken from Glassdoor's "31 best tech companies to work for in 2020," as featured on Business Insider. Data was gathered in May 2020 and is available in full on bit.ly/DevJobHotspots.
License-Free Image Credits
Seattle. Photo by MILKOVÍ on Unsplash. 2020.
New York City. Photo by Wynand on Unsplash. 2020.
San Francisco. Photo by Hardik Pandya on Unsplash. 2020.
Austin. Photo by Carlos Alfonso on Unsplash. 2020.
Santa Clara. Photo by Sundry Photography on Shutterstock. 2018