Computer science is a burgeoning field. Is it hard to get a job in computer science?
Everywhere we go, we hear tech, tech, tech. From Silicon Valley to Bangalore to the local startup in your neighborhood, computer science is taking over the world. The jobs pay well, and there are many of them. But as the field is growing, so, too, is the number of people getting computer science degrees. And with a growing number of computer science grads in the job pool, it may seem hard to get a computer science job.
READ MORE: Ultimate Guide to Computer Science
Is it Easy to Get a Computer Science Job?
Yes, there are many computer science students, and sure enough, they're joining the job market, just like you. So how will this affect your job search in the computer science field?
According to our research, you should be okay to get a job in computer science. While there are more students getting a computer science degree than ever before, the job demand is still growing quicker than the number of computer scientists graduating with a CS degree. Still, you may wonder how to stay ahead of the computer science graduates joining the job market. And we're here to help.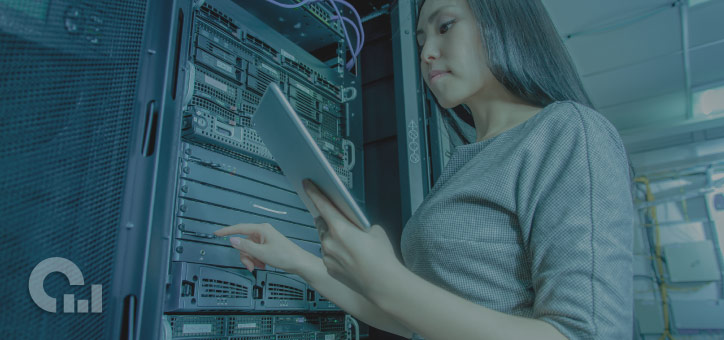 The most significant determinants for job applicants are:
work experience
soft skills
salary expectations
specific skills required for the job
An internship in the computer science field will help with these technical skills. If you're applying for a software engineer position, you should be able to show your success in software engineering. Additionally, you should demonstrate your knowledge of the tech community and your motivation to contribute to it. Computer science jobs are aplenty but don't count on securing one unless you have some form of computer science experience.
Soft skills will help you thrive in a work environment and work well with others. Soft skills needed in the workforce include:
time management
communication
listening
critical thinking
problem solving
attitude and outlook on life
interpersonal skills
What if you're a student who's about to graduate with a computer science degree? Without years of experience, will you be able to secure an entry-level job, especially when the unemployment rate is high? Again, the answer is yes. The salary may not be through the roof, but as long as you can get a decent reference, you should be okay. And if you have any freelancing or internship experience, even better. Once more, it helps if you have soft skills in addition to the hard skills you built as a computer science student. With references, a standout resume, and decent interview skills, you'll have a good chance of beating other computer science grads to get the job of your dreams.
What Are the Chances of Getting Computer Science Job?
As of yet, there are no exact statistics for the rate of success in getting computer science jobs. But we do know that the chances are high, and even higher if you follow a few steps.
Some of the resources that will help you get the job of your dreams include:
speaking to recruiters
going to networking events
consulting with professionals
conducting informational interviews
The jobs are always out there, but it's sometimes hard to find them. That's why it's important to use all the resources at your disposal.
There's never any downside to expanding your skills, either. Websites like Coursera and Edx offer dozens of high-quality courses in different fields within computer science, many of which are free. Every day, recruiters receive dozens of good resumes from aspiring computer scientists. To beat them, you need to focus on making your resume great. Listing the courses you've taken and certifications you've obtained puts you one step ahead of your competition.
What Kind of Jobs are There in Computer Science?
You may be wondering, is it hard to find a job with a computer science degree. What are the job prospects? According to the Bureau of Labor and Statistics, the field of computer science and information technology will see job growth of 13% between 2020-2030. That will add 667,600 to the workforce! Computer science jobs with entry-level education may include:
software development (bachelor's degree)
information technology (master's degree)
machine learning (master's degree)
computer support specialist (IT certification)
database administrator (bachelor's degree)
information security analyst (bachelor's degree)
web developer (bachelor's degree)
You may be wondering which of these jobs are entry-level. Easy computer science jobs include:
web development
computer programmer
software tester
technology sales
How Hard Is it to Get a Degree in Computer Science?
Let's say you have some interest in computer science, but you lack the skills and experience required to join the job market. So, you think, what better option is there than a CS degree? Is it easy to get a job with a computer science degree?
Computer science is a fascinating and ever-expanding field of research. From cloud computing to data analysis and software engineering, computer science degrees can make you a computer whiz in four years or less. It's one of the most in-demand degrees, and also one of the degrees that lead to the highest-paying jobs. But is getting a computer science degree hard?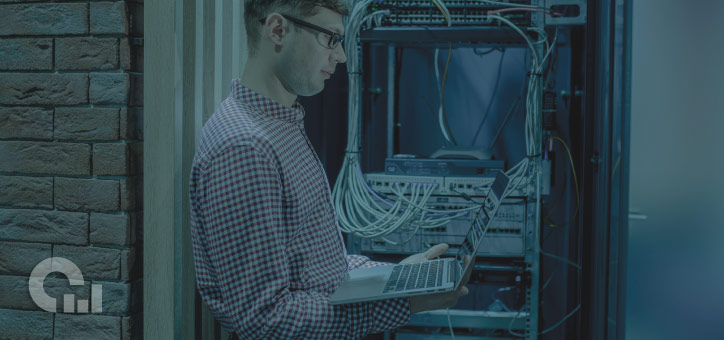 The short answer is yes. But it's no more difficult than any other subject you learned in school. CS degree programs demand a relatively high amount of knowledge in:
math
statistics
technology
Any decent program will impart this knowledge. And any good program will carry you from being a naive freshman to gaining an entry-level job with a promising salary.
Is Computer Science Hard for Someone with No Experience?
The field of CS is constantly changing and progressing. There is opportunity to jump in with various levels of experience. Online computer science programs, courses and certifications are ways to stay up to date with technology and keep you relevant for job opportunities. If you are committed to learning, you will be able to join this field and get the experience you need.
Jobs for computer science graduates with no experience include:
computer user support specialist
database administrator
cybersecurity specialist
How to Get a Job in Computer Science
In a nutshell, getting a job and getting a CS degree may not be a walk in the park, but both are certainly attainable. Study hard, network hard, and work even harder. In doing so, you will prove your worth to your future bosses, colleagues, and clients. And always take it one step at a time. Don't worry about jobs if you don't have any certifications yet. Step by step, you'll get to where you want to be. We promise.
Related: