With a job in construction management, you can watch your work grow into powerful results.
A career in construction management is undeniably an exciting one. If you choose this your career, you'll be able to literally watch your ideas, designs, and plans come to life. Getting involved in the construction management realm is also a smart move. There will always be a need for construction management in all of its forms, meaning you can depend on job security and build your career in many different ways for years to come.
What Is Construction Management?
Construction management is a professional service that can be used for the development of institutions, residential homes, industrial buildings, agricultural projects, and beyond. In a general sense, those who work in construction management aid in the evolution and execution of construction projects. 
In upper-level positions, those working in construction management take on a high level of responsibility. These managers are ultimately planners, making sure that the business of building runs smoothly. This involves setting and monitoring the guidelines that each construction project is meant to follow. 
Construction managers closely observe the pace at which a construction project is moving in comparison to the timeline it needs to follow. They also define the cost — an undertaking that can be quite complicated. To do so, the factors of quality, time spent, and compensation need to be taken into account, in addition to a slew of other surprises that are bound to occur along the way. 
Much of construction management has to do with the steps taken before the construction building begins. Conceptualizing the construction property, designing the development, and creating documentation are just a few of the many initial moves a construction manager makes.
All in all, a career in construction management is a fast-paced and important role to step into. It's also creative and fulfilling. Construction managers get to play an integral part in the progress of building while watching their instructions become reality. 
What Does it Take to Get a Degree in Construction Management?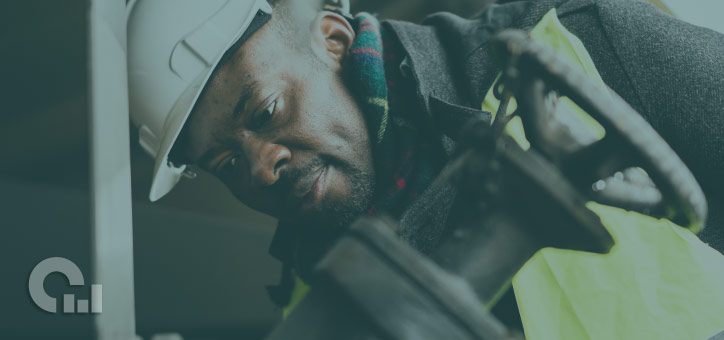 When it comes to getting a degree in construction management, there are several avenues you can take. 
The least time-consuming route is to earn an associate degree in construction management. These programs typically take two years to complete and can launch you into a variety of promising jobs. Many community colleges offer two-year programs in construction management, and some colleges even offer construction courses online as well.
However, with a bachelor's degree, more opportunities for work within the construction industry will open up. These programs usually take four years to complete and will give you a comprehensive understanding of the construction industry and all of its branches. Most bachelor's degrees in construction management require an internship, meaning you'll be able to gain valuable real-life experience prior to graduating. These four-year programs often gear students towards specializations as well. This is a common way for students to discover their passion for management.
Although these two degrees are different in a lot of ways, their requirements for acceptance are the same. More often than not, these programs require you to have a high school diploma or GED certificate in order for your application to be considered. 
If you want to go above and beyond in the field of construction management, a master's degree can help you excel in your desired career. For this, a bachelor's degree and a suitable GPA are required. You may also need a certain number of years of experience.
Is it Easy to Get a Job in Construction Management?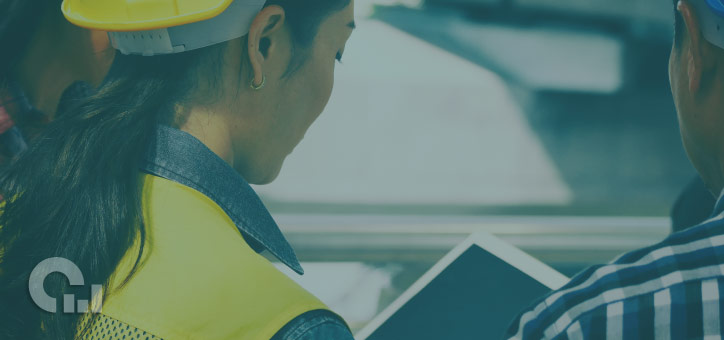 The ease of gaining employment in the construction industry comes down to a couple of variables. It all depends on which facet of the construction industry you want to be involved in, as well as the experience you have. 
If you're going into your job search with an associate degree, you'll have plenty of options. Construction superintendent, engineering supervisor, and field engineer are just a few of the titles that can be gained with this degree. Construction management is a field in which experience reigns supreme; however, because this is such a prominent and diverse field, the options for entry-level positions abound. 
For those who have a bachelor's degree, even more exciting career opportunities await. With a little experience under your belt, you can ultimately step into the role of a civil engineer, contractor, or project manager. This degree is definitely worth the initial cost, considering the lucrative careers it will prepare you for in the construction industry.
All in all, it's not necessarily easy to get a job in construction management, especially one in a more sought-after role like a construction manager, but it's definitely a relatively safe bet. Construction management encompasses a variety of specializations and positions. The more skills you gain within these spaces, the more your career will take off. 
Experience is greatly valued in construction management, so there's no time like the present to start making your mark if you want to be a construction manager. Construction will only continue to grow, so working towards a degree now will most definitely pay off later.