If you've done a little research on your own already, you probably know how relevant a computer science degree is to our current society.
Technology is dramatically changing how we experience reality, but not many people actually understand how it all works. With a computer science degree, you'll gain the skills necessary to take on some of the most lucrative, valuable, and in-demand jobs in the workplace today. Pursuing this degree can serve as the first step to becoming a data scientist, software engineer, database administrator, and much more.
Gaining a computer science degree can be done either through an associate program (two years on average) or a bachelor's program (four years). Both are great introductory options; however, a bachelor's will prepare you for more advanced jobs in the computer science field, as well as for graduate school if you so choose.
Whichever route you take, there are many in-person and online universities that anyone can apply to without experience. Associate programs typically require a high school diploma or GED certificate, whereas bachelor's programs are a little more rigorous in their requirements. Depending on what four-year school you're applying to, computer science programs can be quite competitive to get into and challenging to complete.
READ MORE: Best Online Computer Science Degrees
When Can I Expect to Graduate From a Computer Science Program?
As mentioned previously, computer science programs typically take two to four years to complete, depending on the program. Additionally, some students use their associate degree in computer science as a way to get into a competitive bachelor's program, thus making for a longer process.
With that said, this span of time is relatively quick considering what you can do with this degree. Most jobs in the computer science field don't require a master's and often pay quite well right out of the gate.
READ MORE: Ultimate Guide to Computer Science
Is a Degree in Computer Science Worth it?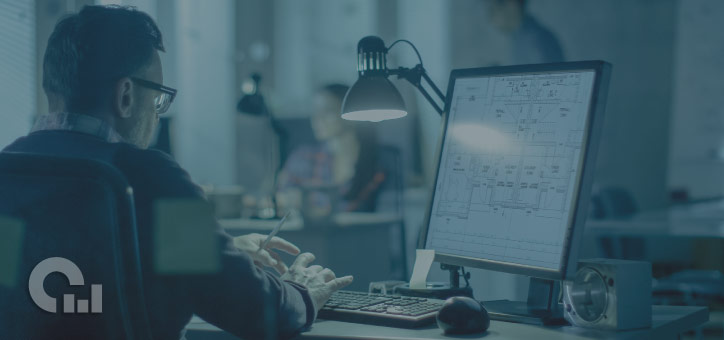 In one word: absolutely. These degrees can be expensive upfront, but they usually pay off in the long run. Even taking the route of a two-year program will open doors to a plethora of jobs within the IT field and other entry-level positions. The wonderful thing about the computer science field is that it's growing at an alarming rate. Jobs will continue to be created to accommodate the transition into an ever-expanding tech climate.
What's more, the skills gained with a computer science degree are highly valuable. The vast majority of businesses and organizations in today's society are driven by systems put in place by computer scientists. If you choose to educate yourself about this world, you'll possess a tech-savviness that a lot of people depend on but don't possess themselves.
Finding your way in this field should be of no concern to you if you're backed with a degree and an internship or two. A computer science degree will give you a competitive edge in obtaining some of the most highly coveted, necessary, and influential occupations today.
READ MORE: How Hard is it to Get a Job in Computer Science?
How Much Can You Make With a Computer Science Degree?
Computer science is an incredibly relevant industry that produces a wide range of jobs. With that being said, the salaries gained through computer science careers can range quite vastly as well.
Stepping into these occupations depends on the amount of experience you have, both in terms of your schooling and within the workplace. For example, graduates with an associate degree commonly go down the paths of becoming computer support specialists, web developers, or computer system specialists, just to name a few. With a bachelor's, you can move up to software engineering, mobile application development, and more.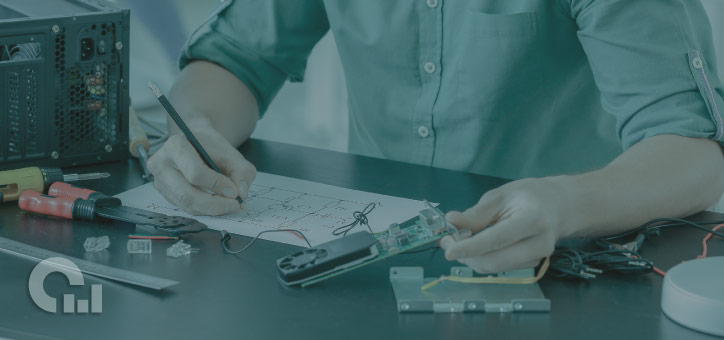 While it's not necessary to obtain a master's in computer science to be successful in the field, those who do earn this degree usually work fascinating and prestigious jobs. These graduates go on to become software developers, data scientists, and security engineers. If you decide to take this route, you're pretty much guaranteed a high salary and the power to make a significant difference in the quickly growing tech world.
With that being said, here are some examples of annual salaries.
According to the U.S Bureau of Labor Statistics, a computer support specialist backed by an associate degree makes around $54,760 per year on average.
The numbers definitely rise for workers with bachelor's degrees. The U.S. Bureau of Labor Statistics reports that computer programmers, data systems analysts, and database administrators all make between $86,000 and $93,000 per year on average.
The top percentage of workers in this industry can expect salaries of $100,000 and beyond. For example, the U.S. Bureau of Labor Statistics states that computer scientists make roughly $122,840 per year in our current workplace.
All that being said, computer science is one of the most fail-safe areas you can study in school. Whether you're going for your associate degree or a bachelor's degree, many exciting and well-paying careers within the computer science field await you.
Related: