Early childhood education, otherwise known as ECCE, or early childhood care and education, is a term used to refer to childhood education ranging from birth to around age eight.
In these stages of a child's life, teachers contribute largely to all areas of growth, including physical, social, educational, and emotional development. In this brief overview of early childhood education, we'll look more closely at the grades you can teach with an early childhood education degree or similar.
What Grades Can You Teach With an Elementary Degree?
Elementary education relates to the period of academia that follows preschool but precedes middle school; in terms of age groups, this includes children from around agee 6 to 11, or up to grades 5 or 6. While the terminology can often be confusing, there are differences between early childhood education and elementary education.
Many teachers will attest that one of the key differences between early childhood education and elementary education relates to the behavior and activity levels of the students. In terms of skills and knowledge, while there is some overlap, teaching at an elementary level requires greater levels of organization and working with other teachers more frequently. Children at an elementary level have improved attention spans and better communication skills. You'll need to be ready to respond to children's unique learning styles and demands.
If you want to teach within an elementary school, then you'll be expected to have a bachelor's degree.
What Can You Teach With an Associate Degree in Early Childhood Education?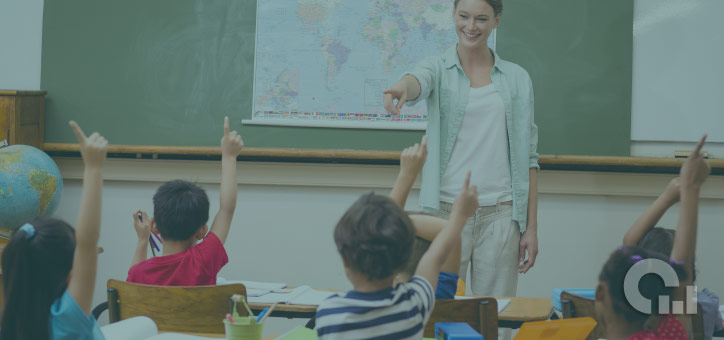 While high school teachers are generally expected to have a bachelor's degree to work in education, the same isn't necessarily true for preschool teachers. With an associate degree, you'll be able to find work in a preschool or as a childcare worker. Your responsibilities will include managing groups of children as well as planning a curriculum packed with varied activities that contribute to all areas of their development. That said, if you wish to work in a public school as opposed to a private institution, then you will need to have licensure within your state.
Getting an associate degree rather than a bachelor's degree doesn't mean that you can't return to education to further your studies, knowledge, and skills. Many colleges and universities allow associate degree graduates to 'top up' their associate degree to a bachelor's degree by transferring credits. This also means that your course of education will typically be cheaper and faster when compared to most of your peers.
What Degree Does a First Grade Teacher Need?
While it's generally agreed that early childhood education comprises children up to around age eight, you will need a bachelor's degree in a relevant area of education to become a first grade teacher, including for children around ages 6 to 7 years old. You'll be responsible for helping children make the transition between kindergarten and the first grade, which involves much more rigorous activities than the children will be accustomed to. You'll work on developing a curriculum that features basic literacy, numeracy, social, and scientific skills, ensuring that each child is ready for the path ahead.
As a teacher of the first grade, you will be expected to major in a particular subject area during your bachelor's degree. You will also normally need to undergo a teacher preparation program, which involves a student teaching placement.
What Is the Role of a Teacher in an Early Childhood Program?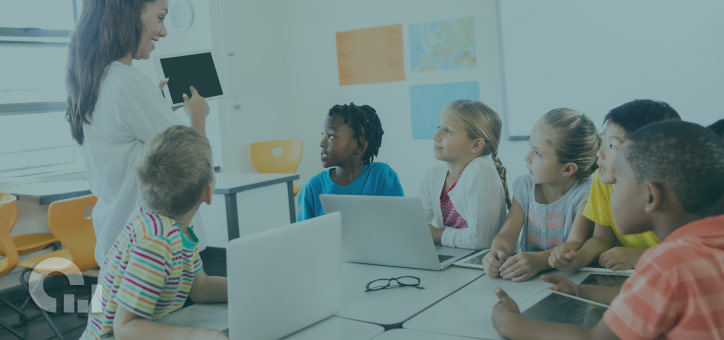 It's important that children are prepared for the long academic path ahead. As an early childhood educator, you will need to help children adjust to following a daily routine, including personal hygiene and nutrition, recreation, and most importantly, studying. Learning to study and operate in a structured environment is an essential part of every child's development.
You'll have other responsibilities, too. You'll need to be mindful of safety and providing a comfortable environment that allows children to develop confidence. However, this will need to be balanced with the provision of a structured environment that also features discipline and rules.
In our increasingly multicultural world, you will also need to be mindful of individual differences and the need to support special or cultural needs. This might include food intolerances, religious or cultural differences, and so on, and you will always need to be prepared to make adjustments to your lesson plans or schedules to accommodate students with a diverse spectrum of needs.