There are many paths within the sports medicine field. Some of these jobs pay exceptionally well, but they require over a decade of preparation. Others pay more modestly, but require less preparation and are just as fulfilling. Below, we're listing some of the more popular jobs in sports medicine. In each section, we'll explain the job title and duties that come with the position, as well as break down the average pay and required path of study for each career. 
Athletic Trainer
Athletic training is perhaps the most accessible profession in the sports medicine realm. Athletic trainers have several duties, including recognizing and preventing injuries, providing first aid, and working with athletes to build strength and flexibility.
Most athletic trainers work in educational institutions, like elementary schools, high schools, and universities. Some athletic trainers belong to sports teams, while others work in hospitals, private care centers, and the offices of physicians. 
According to the Bureau of Labor Statistics (BLS), athletic trainers make an average of $47,510 per year. It's not the most lucrative profession, but it's a relatively low investment, too. Athletic trainers are only required to have an undergraduate degree, although more than 70% of them have a master's degree. Most states require athletic trainers to hold a license or certification.
Note that athletic training is a burgeoning field: there will be 19% more athletic trainers in ten years than there are today. That means job security is high, and pay may increase over time. 
See Also: 20 Best Sports Medicine Degree Online
Physical Therapist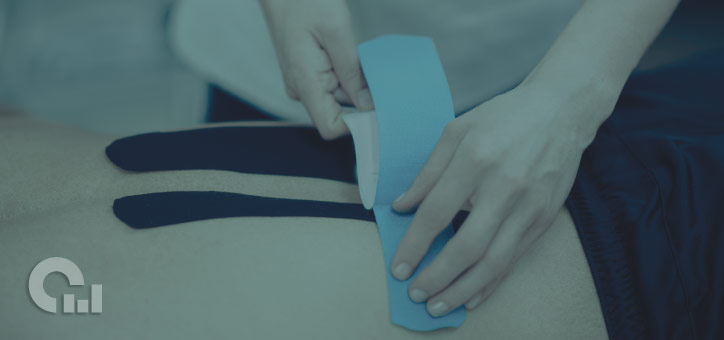 Physical therapy is the most popular profession in sports medicine. Physical therapists work with all types of patients, from athletes and young children to retirees and the physically disabled, helping them gain strength and flexibility in weakened and injured areas. 
The majority of physical therapists work in private clinics, but others work in retirement homes, with sports teams, and in their patients' homes. Unlike many other medical professions, which consist of prescriptive and diagnostic work, physical therapists often work on the ground just as much as their patients.
If you want to work as a physical therapist, you should first obtain a Doctor of Physical Therapy (DPT) degree. Between the DPT and bachelor's degrees, you should expect to complete around seven years of school. Additionally, you'll have to gain licensure in your state of residence. 
According to the BLS, the average physical therapist earns $87,930 per year or $42.27 per hour. The job market looks pretty good, too. The amount of physical therapists today, 247,700, is expected to grow by 22% in the next ten years, which is substantially higher than the national average. 
Exercise Physiologist
Exercise physiologists occupy a realm somewhere between an athletic trainer and a physical therapist. They work with patients who are in some form of recovery from an injury, developing personalized step-by-step plans to help them recover. What differentiates an exercise physiologist from a personal trainer is that exercise usually physiologists work with patients suffering from slighter, less extreme injuries. 
Some exercise physiologists work in hospitals, nursing homes, and for sports teams. Most, though, are self-employed, with work that usually includes one-on-one exercise-focused appointments.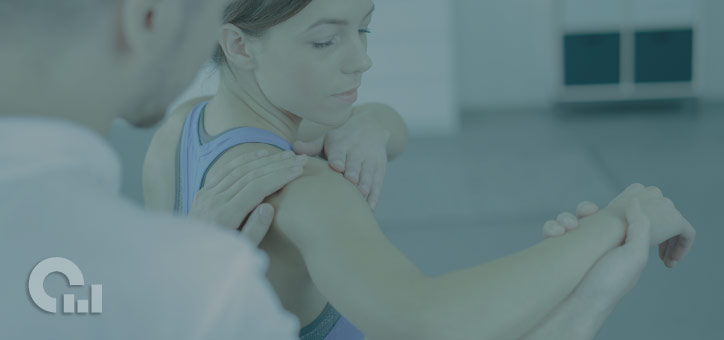 To become an exercise physiologist, you must have a bachelor's degree and a fair understanding of anatomy and kinesiology. Otherwise, there are no licenses or certifications, although you should have clinical experience under your belt before beginning a practice.
Exercise physiologists make $49,270 per year or $23.69 per hour, according to the BLS. There are currently 15,800 exercise physiologists in the United States, and this number is expected to rise by 1,500, or around 10%, over the next ten years.
Nutritionist
Some people think that exercise is the key to getting in good shape. They're not wrong, but they're ignoring the fact that a healthy diet is at least as important. Nutritionists work with children, athletes, and adults of all ages, guiding them on how to eat healthier. They have an intricate knowledge of what people who wish for different body types should eat. For example, they know exactly what diet plan to recommend to a bodybuilder or a sprinter.
Nutritionists work for schools, hospitals, private practices, and all levels of government. The biggest distribution of nutritionists works in hospitals.
Nutritionists only require a bachelor's degree to begin their profession. Before working independently, though, they must complete a supervised internship. Many states, but not all, require nutritionists to earn a license. 
Nutritionists earn an average of $60,370 per year, with salaries ranging from $38,460 to $84,610.
Other Professions
These are the most popular sports medicine professions, but there are more you may want to consider, like primary care sports medicine physicians, orthopedic surgeons, podiatrists, and kinesiotherapists.
Each of these careers will allow you to pursue your desire of working with people to perfect their bodies and stay healthy. And most of these careers will grant you a handsome paycheck, too.