What if, when you went to work each day, your job description involved active scientific research with the goal of discovering medical breakthroughs that could save lives?
Clinical research nursing is an exciting branch of nursing that involves medical discoveries. As you can imagine, this field proves to be rewarding and fulfilling, as you will not only be taking care of patients, you will be carefully studying cutting edge medical treatments.
What Does a Clinical Research Nurse Do?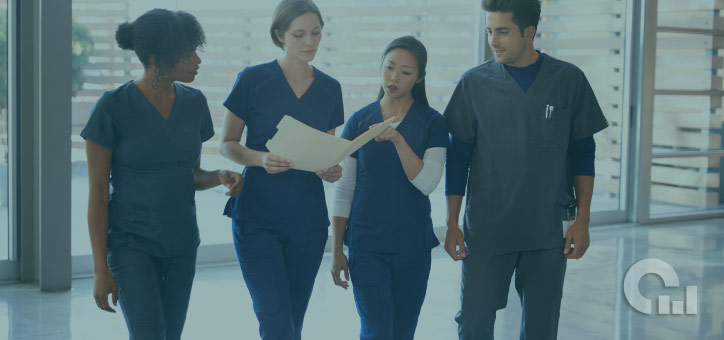 First and foremost, a clinical research nurse is a nurse, so their job will consist of taking care of patients. However, aside from patient care, they will work as part of a team at the forefront of medical and health research.
According to the American Association of Colleges of Nursing, clinical nursing research "focuses on the understanding and easement of the symptoms of acute and chronic illness; prevention or delayed onset of disease or disability, or slowing the progression thereof; finding effective approaches to achieve and sustain optimal health; and improvement of the clinical settings in which care is provided" (National Institute of Nursing Research, 2003).
To put this description more plainly, armed with strong knowledge of research design, data collection, and analysis, clinical research nurses participate in research studies either with a team or for their own research. According to RN Careers, their roles typically include:
Designing and implementing clinical studies
Observing patients during the studies
Collecting and analyzing data
Reporting findings from the studies
Writing grant applications to fund research
Writing research reports for medical publications
Recruiting participants for research studies
Providing medical care for participants
Yes, a clinical research nurse has a fulfilling job, but it's not all wonder and discovery. With a long list of duties, a clinical research nurse's day is filled to the brim and could obviously include stress and frustration. This is not meant to discourage you, as all medical professions involve stress, but a clinical research nurse does more than take care of patients, which is why it takes longer to get into this nursing specialty.
How Do You Become a Clinical Research Nurse?
To excel as a clinical research nurse, you need certain characteristics, so before we talk about education requirements, ask yourself these questions:
Do I have strong verbal and communication skills?
Am I extremely detail-oriented?
Do I excel in science and math?
Do I love helping people get well?
Am I interested in a specific part of the nursing field? (pediatrics, oncology, psychiatric, public health, etc.)
If you answered yes to all five questions, keep reading, as clinical research nursing may be for you.
Now, let's talk about education: to become a clinical research nurse, you need a Master of Science in Nursing, otherwise known as an MSN. This may seem like a long path to take, and it is, but clinical research nursing is a specialty field that requires extra education.
Your first step to becoming a clinical research nurse is to earn a Bachelor of Science in Nursing (BSN), from a strong nursing program, which will allow you to take the National Council Licensure Examination-Registered Nurse (NCLEX-RN) to obtain your RN license and become a registered nurse. After you pass your RN exam, you can start looking for nursing jobs to gain clinical nursing experience, or you can continue your education in an MSN program. Also, keep in mind that some schools offer combined RN to BSN programs, which are ideal if you are sure you want to take that route.
You must gain clinical nursing experience for a few years and seek out opportunities to work in research activities while you're working. Gaining experience in grant and research writing is also a plus. After you gain experience as a clinical nurse, you can start seeking out clinical research nursing careers. An MSN is the minimum degree required for this field.
However, some employers prefer additional certifications, such as the Certified Clinical Research Professional (CCRP) credential. Before earning this specialty certification, you need a minimum of 3,000-6,000 hours in clinical research nursing.
Where Do Clinical Research Nurses Work?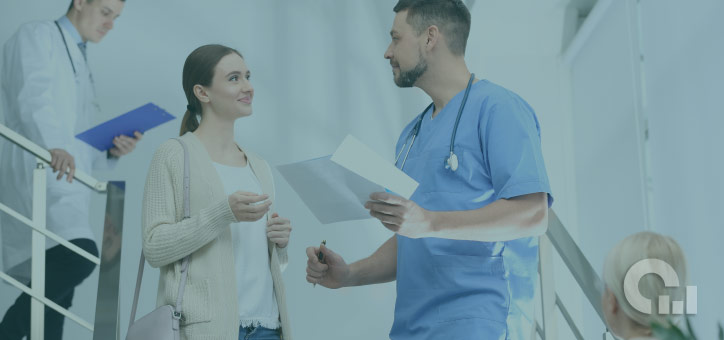 The work setting of clinical research nurses first depends on the type of nursing that will be conducted. For example, clinical research nurses could work in the fields of oncology, dialysis, geriatrics, pediatrics, psychiatry, or emergency medicine, to name a few. The type of nursing you get into will determine where you ultimately work as a clinical research nurse.
According to RegisteredNursing.org, clinical research nurses can work in a variety of health care settings, including:
Medical research organizations
Research laboratories
Hospitals
Health care facilities
Universities
Pharmaceutical companies
As a clinical research nurse, the good news is your knowledge and skills will be sought after, so you can work pretty much anywhere you want. Clinical research nursing is a field that aims to improve the medical field as a whole, and if this sounds like something you could dedicate yourself to, then start your journey toward this fulfilling career!