When you think of hospitality, you typically picture a front desk manager at a hotel located at a favorite vacation spot. But there is more to it than that.
Consider the airline you fly with, the restaurant you eat at, or the casino you visit. All of these businesses are run and managed by individuals who most likely have a hospitality management degree.
During your studies, you will take classes in accounting, economics, tourism, administration, and management. These various classes will give you the knowledge to take on any number of roles in hospitality.
Online Schools Report is an advertising-supported site. Featured or trusted partner programs and all school search, finder, or match results are for schools that compensate us. This compensation does not influence our school rankings, resource guides, or other editorially-independent information published on this site.
What Jobs Can You Have With a Hospitality Management Degree?
A degree in hospitality management will provide you with the skills and knowledge needed for a successful career in a variety of fields, such as:
Hotel Manager
Restaurant Manager
Event Organizer
Catering Manager
Travel Agent
With so many roles available, you can find the perfect fit for your personality and interests. Most jobs within hospitality don't require further study, as training is typically available on the job.
Continue reading to see the types of careers available to those with a degree in hospitality management.
Types of Hospitality Management Careers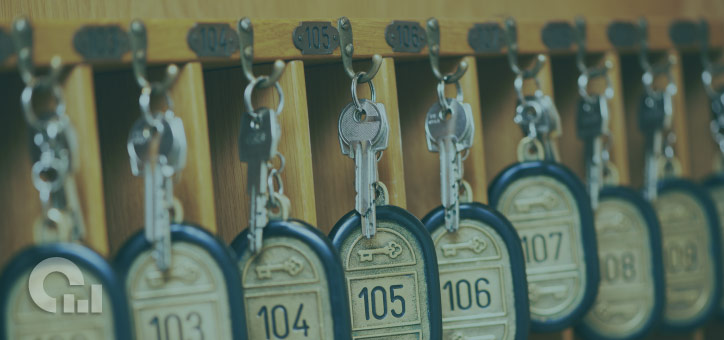 A typical hospitality degree will open the door to a variety of careers in various fields of work. These roles range from director of customer relations to more managerial roles. An overview of the most common careers in hospitality management is discussed below.
Hotel Manager
Hotel managers are responsible for a variety of tasks related to smoothly and efficiently running a hotel, such as managing employees, marketing, and coordinating hotel services. A hotel manager needs skills related to leadership and communication skills so they can successfully motivate employees in all areas of the business.
Since the majority of a manager's day is focused on daily operations, they will find themselves going from staff meetings to coordinating flower arrangements. Most hotel managers are also tasked with negotiating contracts with vendors and hotel upgrades.
A typical hotel manager makes $50,000 after graduating with a bachelor's degree. Many of the courses revolve around administration, accounting, marketing, and food and beverage management. With a degree in hand, a hotel manager is ready to tackle any and all problems that a hotel might face.
Restaurant Manager
Many restaurant managers have a degree in hospitality, which helps them operate successfully in their day to day tasks. A key skill for restaurant managers is being able to handle high-stress environments with ease. A restaurant manager's main job is to provide excellent customer service to every customer that walks in the doors.
Depending on the restaurant's hours, a manager could arrive early in the morning and stay long into the evening. If someone calls in sick, the restaurant manager is in charge of filling holes and solving problems.
Starting out, a typical restaurant manager makes $30,000. As they move through their career and gain experience, they can increase their pay by up to $50,000. While a bachelor's degree is not always required to become a restaurant manager, it will give you a solid understanding of the industry and an increase in initial pay.
Event Organizer
Event organizers plan the details of both large and small parties. These workers rely on their time management and communication skills and must possess a fine-tuned attention to detail.
No day is the same for an event organizer. One day, they are contacting new vendors and the next they are writing up contracts. With a phone attached to their ear and a computer one step away, they spend their time juggling phone calls and emails at their office before going to the event location. The days are fast-paced and the deadlines are constant, but many event managers find their passion for serving their clients and bringing their visions to light.
Many first-year event planners make $33,000, with the more experienced event organizers earning upwards of $80,000. This wage gap is due to experience and position type. Private event planners have the opportunity to earn more if they work with big-name clients or companies.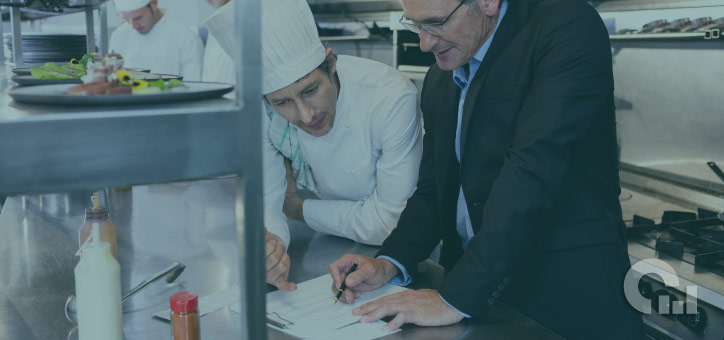 Travel Agent
Travel agents make traveling easier by planning out the details so clients can sail or fly away to their dream destination without hassle. They find fulfillment in being part of a service that turns their clients' dreams into realities. Knowing the client helps them put together a trip itinerary for any occasion, from honeymoons to business trips. Travel agents have experience with the various travel methods and their pros and cons.
The typical day for a travel agent is spent at a business or home office doing various tasks related to customizing travel itineraries for clients. These tasks might include:
Speaking with clients about their trip dates and interests
Researching best travel routes and activities based on the client's budget and preferences
Arranging all travel, tour, and sleep accommodations
The Bureau of Labor Statistics found that in 2019 the average travel agent makes $45,000. However, full-time agents make an average of $60,000 with three years of experience.
Conclusion
Hospitality Management is a service-led industry, ideal for those who aim to spend their brain-power, time and social energy to better the lives of the businesses they serve, helping these industries to thrive. Those interested in pursuing this career should have the skills necessary to step into the shoes of others, or their business, and have an inate sense for what needs fixing or enhancing. However, these are skills that can be acquired through degree and training programs.