If your passion includes conducting medical research geared toward improving human or animal health, then becoming a clinical research scientist might be the perfect career choice for you.
As a clinical research scientist, you will design and conduct studies that investigate diseases, assess medical device success, measure drug efficacy, or directly research and implement the creation or development of new and emerging medical devices.
Pursue a job as a clinical or medical laboratory technician, ambulatory technician, medical lab scientist, or clinical lab scientist with a graduate or undergraduate degree in clinical laboratory science, biology, or a similarly related life science. Although many clinical researchers have an existing medical degree and are looking to specialize, others have doctorates in some type of natural science field. However, a four-year bachelor's degree program in a life science or natural science field is where you'll begin your studies to be a clinical research scientist.
According to the US Bureau of Labor and Statistics, clinical laboratory technologists and technicians made about $53,120 annually in 2019 and require a bachelor's degree.
In addition to a bachelor of science degree, you'll need a Ph.D. if you want to become a medical research scientist. You'll also work in an office or laboratory conducting research and doing clinical testing. However, the Bureau of Labor Statistics also reports that medical scientists typically earned about $88,790 annually in 2019. In some cases, a professional degree can substitute for a Ph.D.
What Qualifications Do You Need to Become a Clinical Research Scientist?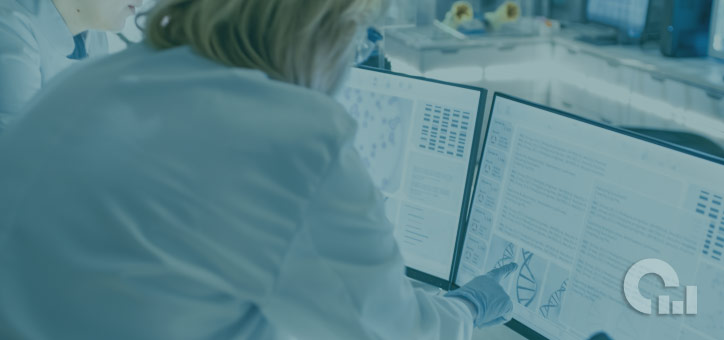 If you're a student that's planning a career as a medical scientist, you'll typically pursue a bachelor's degree in chemistry, physiology, biology, or a related science field. As an undergrad, you'll benefit the most by choosing a broad range of classes, which should include substantial math, statistics, physical sciences, as well as life sciences. However, courses in communications and specifically written communications are useful in developing the essential writing skills for successful grant creation and publishing your research results and conclusions.
After graduation, degree holders typically enter a Ph.D. program that is traditionally paired with a specialized medical degree area. The Ph.D. track offers students more focused study in research methods like project design, methodology and data interpretation. For students that prefer the medical track, degree holders enter a medical doctor, doctor of dental surgery, doctor of dental medicine, doctor of osteopathic medicine, or an advanced nursing degree program.
Helpful but not essential—additional training and work experience can include a post-doctoral research position, medical residency, or a fellowship. It is not uncommon for medical professionals like veterinarians, dentists, specialty nurses, and even doctors to work in their field for some years before developing an interest in a special area of research.
Why Do Clinical Research Scientists Need a Bachelor's Degree?
Clinical research scientists working on their bachelor's degree in clinical laboratory science, biological science, or medical laboratory technology or science, typically will spend the first two years of their study in laboratory work, doing classroom lecture studying and testing. According to Learn.org, completing a program that is accredited by the National Accrediting Agency for Clinical Laboratory Sciences (NAACLS) is required for many credentialing boards and to obtain Clinical Lab Science (CLS) certification. Some but not all states require clinical laboratory licensing before entering the workforce.
Experience for clinical research scientists is frequently built into the coursework and certification process of obtaining a bachelor's degree or Ph.D. in the required fields of study. Associate and medical technicians pursuing a career in clinical scientific research will typically assist existing clinical research scientists as part of their study, internship, residency, or fellowship programs.
If you complete a bachelor's program that prepares you to sit for the Medical Laboratory Technicians (MLT) certification exam from the American Society for Clinical Pathology (ASCP), you can apply and begin your laboratory career immediately following your passing of the exam. The combination of specialty medical training, building research skills, and pursuing professional training during the academic process helps students focus in on the field of research they would like to pursue. In addition, it assists graduates in preparing for any licensing or certification needed to accompany their degree in the career field of their choice.
Conclusion
If you have a keen interest in research, testing, data collection, and analysis, and want to improve on the health and wellness of humans or animals, a career in clinical research may be in your future. The field of clinical research offers everything from beginner careers with two years of education up to long-term academic and practical training. Begin a career in clinical research with just an associate degree or work into a bachelor's or even Ph.D. program as your specialty interests become more focused. Or, take an existing career in the medical field and transition into the lab for more precise study and analysis in the scientific area of your choice.