So you think you have what it takes to start a health and wellness center? Well, with enough grit, research, and planning, you can make this dream a reality.
There has never been a better time than now to open a wellness center as more and more people are suffering from chronic preventable diseases. 
Keep reading to learn about starting a wellness business, the kind of money you can expect to earn, and the basic steps in creating a wellness center business plan. 
What Is a Wellness Business?
Wellness businesses are businesses that focus on improving the health and wellbeing of the people it serves. These businesses can range from health and wellness coaching to gyms, to professionally licensed doctors who work with individuals to optimize their health and wellbeing. 
Don't confuse the business of wellness with acute medical care, such as you find in a hospital or urgent care facility. These businesses are designed to treat serious medical concerns that may be life-threatening. 
READ MORE: Best Online Health and Wellness Degrees
What Is in a Wellness Center?
A wellness center is a business that promotes wellness by offering health services for both the mind and body. Wellness centers can take the form of gyms, spas, clinics, and many other forms. Wellness centers commonly provide multiple services and often have a range of health and wellness providers who can address a wide variety of health concerns. 
Some wellness centers combine gym access with nutritional counseling, while others provide physician services with nutritional counseling, psychological counseling, massage therapy, or all of the above. 
If you're thinking of opening your own wellness center, then you'll have to find out which services are most in-demand for your particular area and demographic. Additionally, it'll be essential to ensure that you're able to find health practitioners in the region willing to work at the wellness center.  
READ MORE: Most Affordable Online Health and Wellness Degrees
How Much Do Wellness Centers Make?
Answering the question of how much a wellness center makes can be difficult, as the potential earnings of a wellness center will depend on the services offered. That said, we may be able to obtain a broad idea of the income a wellness center can bring in if we analyze the salaries of some of the most common services offered in these kinds of centers. 
One of the most common health professions represented in a wellness center is massage therapy. Massage therapists are estimated to take home an hourly pay rate of $20.59 per hour or a median annual salary of $42,820. Chiropractors are another profession commonly seen in a wellness center; these workers tend to earn a median salary of $70,340 per year.
Acupuncture is another common service provided in wellness centers because of its ability to treat a wide range of health concerns, including the promotion of relaxation. Acupuncturists are estimated to earn around $75,640 per year in wages. Dietitians are yet another popular offering for wellness centers since food and nutrition plays a direct part in our overall health. Dietitians can expect to earn around $61,270 per year.
The above list of health care providers are by no means the complete personnel required to operate a wellness center, but when taking these practitioners together, we would need to pull in at least $207,250 just in bare minimum salaries, as this figure does not include the pay for a receptionist or wellness center office manager. Keep in mind that you'll also have to bring in money to cover rent, utilities, internet, and various other business costs, which can vary greatly depending on where and what kind of space you decide to lease or purchase. 
It's not unreasonable to assume that, when operating a wellness center, you'd have to have $400,000 or more in revenue just to break even. You'll be able to figure out the exact amount of money you'll have to earn for your business by completing a well-developed business plan. 
How Do You Write a Business Plan for a Wellness Center?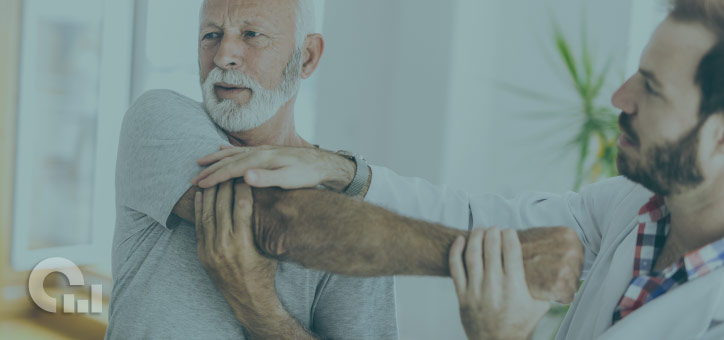 The writing of a thorough business plan exceeds the scope of this article, and those dedicated to the process should search the internet for free business plan templates, which are a dime a dozen. Here, we are going to briefly explain the major sections and information that almost any business plan will contain. 
Besides the executive summary that gives an overview of the entire document, the next section is the business description, which provides a place for you to discuss your wellness center idea. This is where you give your grand vision, which is especially useful when trying to draw in investors. 
The next few sections include industry background, competitive analysis, and market analysis. These sections are where you'll look at the wellness field generally and then work your analysis of wellness centers in your region and the potential demand for these services. 
The following three sections are the operations plan, the marketing plan, and the financial plan. As you can gather from the titles, these sections are places where you break down what exactly your wellness center will offer, how you will run it, how you will advertise and sell it, and, maybe most importantly, how you will pay for it.
Related: