From philosophy to literature, and from history to politics, the influence of the Bible on the western world is impossible to quantify.
Some study the Bible to deepen their own faith, while others turn to the Bible as a document of antiquity, a historical record from the ancient world that's also a guidebook to understand where we are today.
In this guide, we'll tell you about different kinds of Biblical Studies degrees, as well as some fascinating career choices made possible by each degree. Some opportunities may come as a surprise. It's never too soon to write your next chapter with a degree in Biblical Studies.
What Is Biblical Studies?
A common question for those just beginning to explore degrees in the Bible can often be: what is the difference between biblical studies and theology?
Biblical studies degrees offer a deep dive into the Bible itself. That includes the New Testament, the Old Testament, and the Gospels. Biblical studies also treat the Holy Book as a work of literature. That includes the history of the Bible, the authors of the Bible, and the composition of the Bible, among other facets.
Theology, on the other hand, can be summed up as the study of the many ways by which God reveals himself through the Bible, reason, experience, and tradition. This is an important distinction.
In 2006, Professor Tom Meyer earned a BA in Bible and Theology from Shasta Bible College in Redding, CA. He went on to earn two MA degrees in Bible-related subjects at Jerusalem University College in the Holy Land.
"I recommend Biblical studies at the collegiate and graduate level because it helps you gain a deeper understanding of the best-selling book of all time," Meyer tells Online Schools Report.
"There is often more in the Bible than first meets the eye," he continues.
"Delving into the cultural and geopolitical context of the world of the Bible, along with possessing some understanding of the original languages, not only makes you more capable of understanding the author's original intent, but it will also equip a student to help others in a wide range of fields, from biblical counseling to youth work to the pastorate," he says.
A degree in Bible studies, however, or a bachelor's of Bible studies (BBS) at the undergraduate level, qualifies a graduate to work in more capacities than just those related to the church.
With the solid grounding in philosophy, history, and literature that comes as a result of studying the Bible, graduates are also well-qualified to continue their education at the graduate level in law, education, health care, and political science, among other subjects.
Many who graduate with degrees in biblical studies go on to teach. Others become marriage and family therapists, and others become social workers.
Up next, we'll explore just some of the many careers made possible by a degree in Biblical studies. We'll also examine each degree offered in the subject of Biblical Studies, letting you know what to expect from each degree, as well as a few common career paths made possible upon completion.
Careers in Biblical Studies
Interested in majoring in Biblical Studies, but uncertain you want a career in the church? As can be seen below, a degree in Biblical Studies paves the way for all sorts of fulfilling and unexpected career options.
| | | |
| --- | --- | --- |
| Job Title | Approx. # Years of Education | Average Annual Salary |
| Clergy | 6 | $55,190 |
| Archaeologist | 6 | $63,670 |
| Professor | 8-10 | $79,540 |
| Marriage and Family Therapist | 6 | $49,610 |
| Social Worker | 6 | $50,470 |
All salary data is courtesy U.S. Bureau of Labor Statistics Occupational Outlook Handbook.
Clergy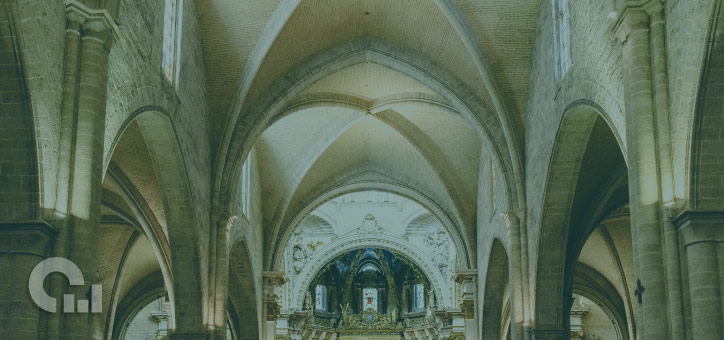 Perhaps naturally, many who choose biblical studies intend to one day work in the clergy in the Judeo-Christian tradition. Jobs in the clergy have many names, each with a rich and deep history. Those titles include priest, chaplain, and minister, among many others. There is a clear and distinct path to become each kind of clergy member, but many begin the journey with a degree in bible studies.
In their work, clergy members conduct and lead congregations in the act of religious worship. They also perform a variety of tasks and functions related to church operations and religious faith. That can sometimes include counseling, providing mentorship, or spiritual guidance to a wide variety of individuals, both within the church and throughout the community.
To become a minister, as just one common example of clergy in the Christian church, first requires a bachelor's degree. Most often, that degree is in some form of religious studies, including theology or bible studies, though some intent on the clergy begin their undergraduate work by studying philosophy.
The path to becoming a minister then leads students to a master's degree. It's here where it becomes more important that this degree relates to religion, like biblical studies. Upon completion of this degree, future ministers may continue on to a doctoral level degree, depending on the religious denomination in which they intend to become a clergy member.
Following the completion of their education, a minister may need to become licensed or certified depending on the denomination and the state in which they live. A licensed minister is considered to be in good standing with a professional ministerial association, such as the National Association of Christian Ministers.
Regardless of whether licensing or certification is required in a specific branch of the Christian church or in the exact state in which a candidate resides, most ministers must be ordained. Again, this process varies widely among denominations. Those hoping to perform very similar tasks to that of a clergy member without being ordained sometimes work as a Director of Religious Activities and Education, a common job in many churches.
Across all denominations, clergy members make about $55,000 a year, according to the Bureau of Labor Statistics, and there are about 53,000 clergy member positions across the U.S. That number is expected to grow at a rate of up to 9% in the decade spanning 2016 – 2026, according to O*NET OnLine, a leading online source of employment data. That number is better than average when compared to many other professions.
According to Data USA, 93% of clergy work in churches and religious organizations, and 4% work in health and elder care. Following that, 2% work for nonprofits, or in education and social services. The remaining 1% are employed by the military and government. Good states to live in for the clergy include New York and California.
Archaeologist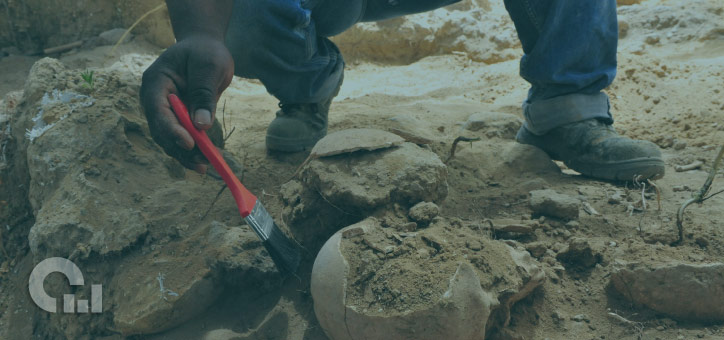 We wish we could tell you that working as an archaeologist is as exciting as an Indiana Jones movie, but while archaeology, a subfield of anthropology, is a fascinating and rewarding career choice, that simply isn't the case.
What is true, however, is that a degree in Biblical studies is a great place to start for those interested in archaeology. Why? Because the Bible is a window into the hearts and minds of the ancient world. It's a picture of how people lived their lives at that time.
In reality, archaeologists study human origins all over the world. This study includes cultures, languages, and archaeological remains, among other evidence — all building blocks that, when put together, present an image of how people lived day-to-day, sometimes hundreds of thousands of years ago.
In their work, archaeologists conduct extensive research and data collection. They also analyze and organize data in laboratories.
The life of an archaeologist also involves preparing reports and presenting findings, while advising organizations on the cultural impact of their work. Many anthropologists and archaeologists also teach.
The median pay for an anthropologist and archaeologist is just under $64,000 a year, according to the Bureau of Labor Statistics. The BLS also states that there are 6,000 archaeology and anthropology jobs in the U.S. That number is expected to grow at a rate of 5% in the decade spanning 2018–2028, which is just about the national average.
Also according to the BLS, 27% of all archaeologists and anthropologists manage scientific and technical services and 19% work for the federal government. Following that, 19% work in research and development in the social sciences, 11% are self-employed, and the remaining 8% work in engineering services.
States with high levels of employment in archaeology and anthropology include California and Oregon.
A master's degree is required to become an anthropologist or archaeologist. Master's degree programs accept students with a broad range of bachelor's degrees, like Biblical studies, so long as certain prerequisites are complete.
Internships following graduation are also common, and a Ph.D. is often the minimum educational requirement for many foreign governments to allow an archaeologist to work within their borders. Important professional organizations within archaeology include the Society for American Archaeology and the Society for Historical Archaeology.
Professor
Why not share your passion for the Bible with others in a classroom environment at the college or university level? That's exactly what a college professor does, and the first step to this career is an undergraduate degree in Biblical studies.
A degree in Bible-related studies, however, does not limit teaching opportunities to the Bible. Many who major in Biblical Studies go on to complete post-graduate work in a related field before they become qualified to teach.
In their daily work, professors primarily teach courses in their subject area. This includes the development of course outlines and syllabi to the standards of the college or institution at which they teach. These outlines and syllabi include specific lesson plans and other assignments.
Professors also work closely with students to ensure that each student is absorbing the information to the best of their ability. In addition to grading papers and assignments, professors also act as career advisors for students.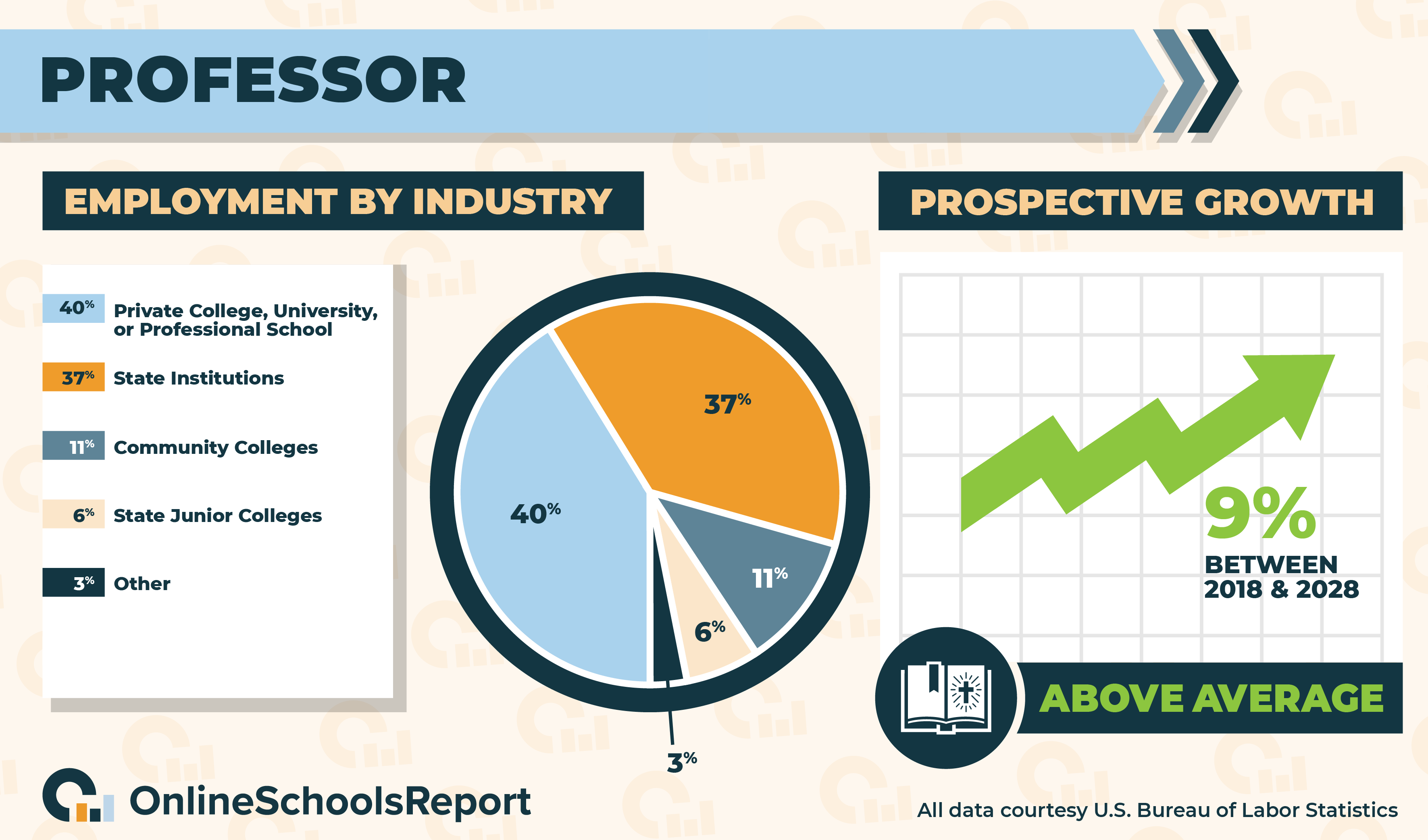 Professors also must spend a good deal of time staying up to date in their field by continuing education and personal research. There are high expectations for college professors to frequently publish their own work.
According to the Bureau of Labor Statistics, college professors make about $80,000 a year on average, and there are 1.3 million jobs in the U.S. That already impressive number is expected to grow by 9% by the year 2028, well over the national average for many other professions.
Of that number, roughly 31,000 positions are for philosophy and religion professors. Most colleges and universities require a doctoral degree to teach, though some allow for a master's degree to teach certain subjects.
The BLS also states 40% of all college professors work at a private college, university, or professional school, and 37% work at state institutions of the same nature. Following that, 11% work at local junior colleges, sometimes called community colleges, and 6% work for state junior colleges.
BLS data also reports that the best states to work as a college professor of philosophy or religion are New York and California.
Marriage and Family Therapist
In addition to providing a glimpse into the ancient world, the Bible also serves as a guidebook for living life, teaching us how to handle adversity and ultimately how to be human. Many who turn to the Bible for these values go on to become marriage and family therapists.
Licensed marriage and family therapists (LMFT) work with clients to encourage an open dialogue with their family. Providing strategies for handling major life changes, transitions, and disruptions are also commons tasks for this occupation.
Marriage and family therapists also guide clients through decision-making processes, and they refer clients to additional resources within the community, such as treatment facilities for drug and alcohol abuse or other forms of support. Maintaining confidential files and records is also part of the job.
Becoming a licensed marriage and family therapist requires a master's degree in psychology, marriage and family therapy, or in a related mental health field. Any number of undergraduate degrees qualify students to apply for any one of these master's degree programs, including Bible studies, though prerequisite requirements may vary.
While researching programs, it's important to check for accreditations from the following organizations: the Council for Accreditation of Counseling & Related Educational Programs (CACREP), the Commission on Accreditation for Marriage and Family Therapy Education (COAMFTE), and the Masters in Psychology and Counseling Accreditation Council (MPCAC).
Upon completion of a graduate degree program, candidates must then undergo up to 4,000 hours of supervised clinical work, sometimes called an internship or residency. They must then become licensed through their state's regulatory board, which can include an exam.
Additional information on marriage and family therapy licensing is available through the Association of Marital and Family Therapy Regulatory Boards.
According to the Bureau of Labor Statistics, marriage and family therapists earn roughly $50,000 a year on average, and there are about 66,000 marriage and family therapists in the U.S. That number is expected to grow at an astonishing rate of 22%, which is nearly four times the national average in other professions.
Also according to the BLS, 31% of marriage and family therapists work with individuals and families, while 21% work in the offices of other healthcare practitioners. Following that, 12% find employment in outpatient care centers, 8% work for state governments, and an additional 8% are self-employed.
Good states to find work as a marriage and family therapist include California and New Jersey.
Social Worker
The Bible teaches that a rewarding and fulfilling life is one spent in the service of others. For many, this means a career in social work. Social workers interface with communities and individuals in need of help.
They assess a client's needs and strengths in order to provide services or refer them to a suitable support network. Social workers may also help a client adjust to major life changes and disruptions, such as losing a job, getting a divorce, or facing an illness.
Referring clients to community resources is also part of the job of a social worker. They also act as an advocate for these services to municipal, state, and national governments. On occasion, a social worker must also respond to crisis situations, such as child abuse or mental health emergencies. They also follow up with a client after an emergency situation has been addressed.
Maintaining detailed client files and other forms of record-keeping are also parts of the job of a social worker, as is the development and evaluation of services and programs to ensure they are meeting the basic needs of clients. Certain qualified social workers may even provide psychotherapy services.
According to the Bureau of Labor Statistics, a social worker's average annual salary is just over $50,000. There are just about 713,000 jobs in social work in the U.S. It's also considered a growing profession, with jobs expected to grow at a rate of 13%, nearly double the rate of growth in other lines of work.
BLS data also states that 18% of social workers find employment in individual and family services, while 14% work for local governments. In addition, 14% work for ambulatory healthcare services and 13% work for state governments.
Many social workers earn a bachelor's degree in social work (BSW). A master's in social work (MSW), however, is usually required to obtain a license. A BSW is not required to apply to a master's program, so long as certain prerequisites are satisfied. It is important to check that an MSW program is accredited by the Council on Social Work Education.
In addition to an MSW, a minimum of two years of supervised clinical experience is required to become a licensed clinical social worker. A clinical exam must then be passed to become licensed. For different states' licensing requirements, check with the Association of Social Work Boards (ASWB).
States with high levels of employment for social workers in the field of mental health and substance abuse include California and New York.
Writers and Authors
As stated before, a Biblical studies degree approaches the Bible as a piece of literature, encouraging deep thought and writing on the content and history of the book. This means a facility with language is important to be successful in any Bible studies degree program. This can make a graduate a good candidate for a career as a writer or author.
In their work, writers and authors develop content for a wide variety of media. Some work in advertising, while others write books, plays, scripts, or articles for magazines and websites.
All writers must first choose a subject that interests both them and their readers. After choosing a topic, a writer must research their subject to remain as factual and knowledgeable as possible.
Writers must then present their work to an editor or client for feedback. This is a collaborative process that will see the writing go through numerous drafts before it is ready to publish.
Most writers and authors have a bachelor's degree in English or a related subject like Biblical studies. Minimum education requirements vary widely between employers, and internship opportunities are common. Advanced degrees in literature, English, or a related subject will better prepare a student to work as a writer or author but are not usually required.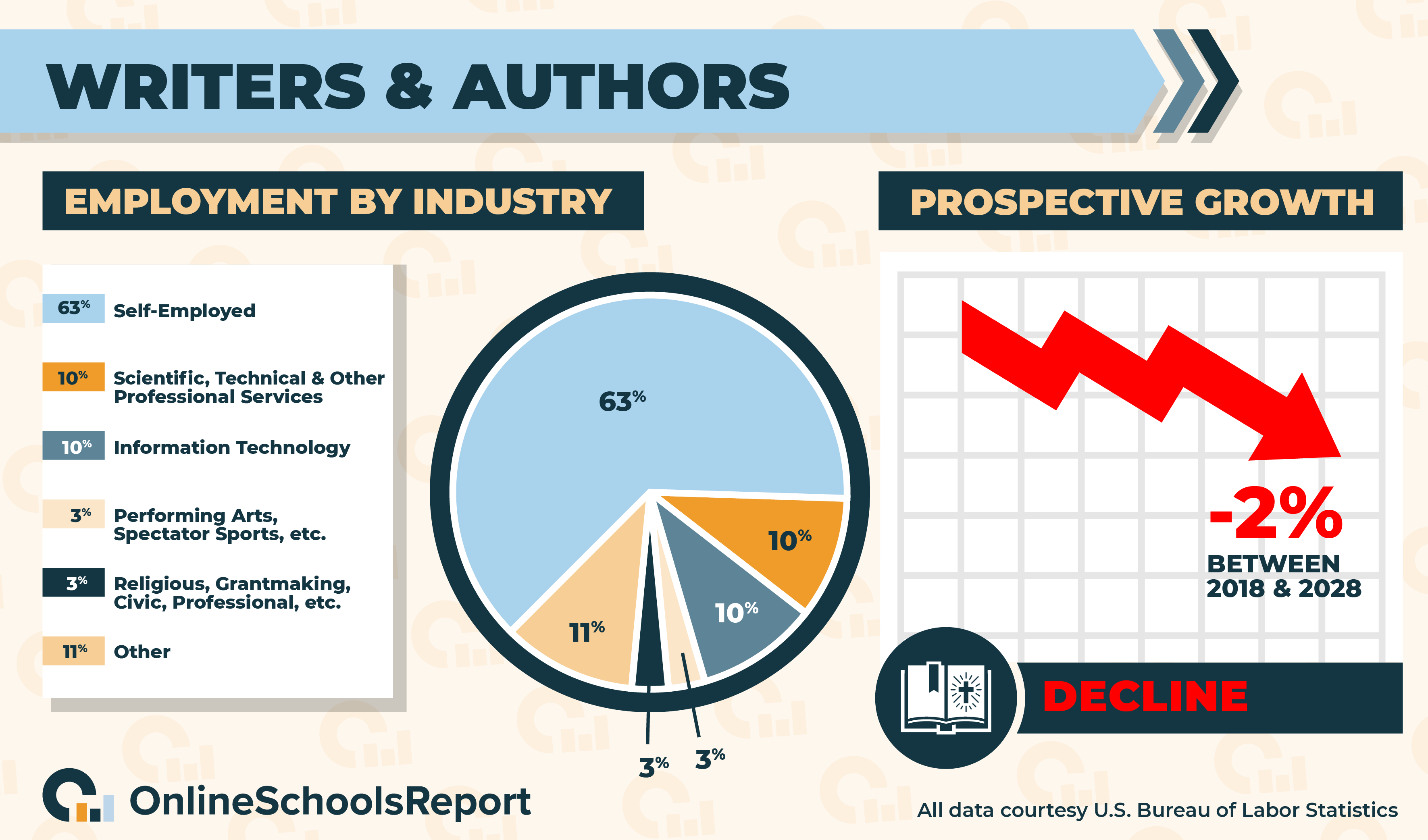 According to the Bureau of Labor Statistics, there are over 131,000 jobs for writers and authors in the U.S. That number is expected to decrease at a rate of 2% in the years spanning 2018–2028, making it a competitive job market.
Work opportunities for writers and authors can still be found through contract and freelance job sites like Upwork.com, among others. The BLS also states that the average salary for a writer or author is roughly $63,000.
Data from the BLS also states that 63% of writers are self-employed, while 10% work for scientific, technical, and other professional services. Following that, 10% work in information technology, and 3% work in the performing arts, as well as spectator sports and other related industries. The final 3% work in religious, grantmaking, civic, professional, and similar services.
If you're interested in becoming a writer or author, good states to live in include California and New York. That said, improved internet-based communication allows a writer or author to live almost anywhere. Important professional organizations for writers and authors include the American Medical Writers Association (AMWA) and the American Society of Journalists and Authors (ASJA).
Biblical Studies Degrees
As can be seen, a degree in Bible is a good starting point for any number of great careers. Up next, we'll tell you a little bit about each degree available in Biblical studies, as well as some of the career paths made possible by each degree.
Associate Degree in Biblical Studies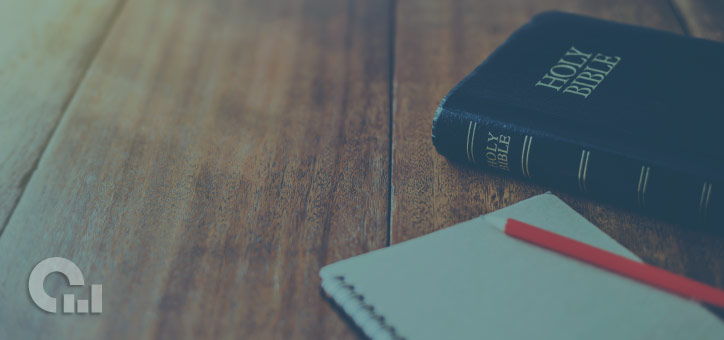 An Associate of Arts (AA) in Bible or Biblical Studies is a great starting point for those interested in pursuing their education in the Holy Book, or for those looking to join the workforce as quickly as possible.
AA degrees in Bible Studies are most often offered by private Christian colleges and universities and taught from a Christian worldview. Many AA degrees can be completed entirely online. They are also often much more affordable than bachelor's degree programs in Bible.
This helps many students save money on the first two years of their education before transferring to a four-year program.
The common curriculum in an AA program can include courses in the Old Testament, the history of Israel, and the life of Christ. Other topics can include non-profit management, world history, and quantitative reasoning.
Career options after graduation can include working as an associate pastor or youth pastor. Many students continue on to complete advanced degrees in Biblical studies or in related subject matter to increase job opportunities and income potential.
Further information about how to become a youth pastor is available from the National Network of Youth Ministries (NNYM).
Associate degree programs commonly take two years to complete. That's roughly 70 college credits. A high school diploma is required as a minimum education requirement for all associate degree programs with a GPA of 2.0, though this can vary between schools. Letters of recommendation or a statement of personal intent may also be required.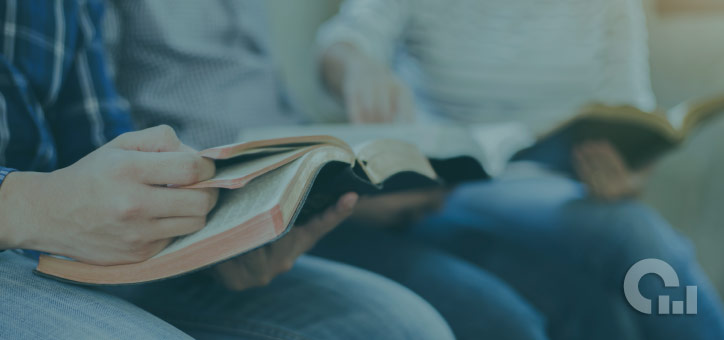 Following an AA in Biblical Studies, the next degree available in Bible-related studies is a bachelor's degree. Bachelor's degree programs build on the core curriculum of an associate degree program in Bible while broadening and deepening the depth of the subject matter
Bachelor's programs move from the vocational and hands-on approach of many AA programs to a more theoretical and research-based approach to learning. These degrees prepare graduates to become the next generation of leaders in faith-based organizations and beyond.
Bachelor's-level degrees in the Bible are most often offered by private faith-based colleges and universities. Many affordable programs are offered completely online.
The common curriculum in a Biblical Studies program covers topics like the basic principles of biblical hermeneutics, the development of literature, composition and theological themes in Hebrew poetry and the Old Testament, and major theological themes in passages from the Gospels, among others.
Many who complete their bachelor's go on to become pastors or chaplains. Many others choose to pursue a Master's in Biblical Studies or a related subject.
The minimum requirement to earn a bachelor's degree is usually around 120 credits or 40 college courses. This takes most students four years to accomplish. A high school diploma or equivalent is required to apply to a bachelor's degree program with a GPA of at least 2.0. These requirements may vary.
Submitting SAT or ACT scores may also be required, as well as letters of recommendation or a statement of personal intent.
Some students transfer credits earned in an associate degree program to a bachelor's degree program, saving both time and money on their education.
A Master of Arts (MA) is the next degree possible in Biblical Studies. This degree will build on the educational foundation laid down in associate and bachelor's degree programs.
The curriculum in an MA in Biblical Studies program will provide an even deeper understanding of the Bible, including strategies for interpretation, systematic theology, and modern-day applications.
An MA in the field is primarily meant for those interested in a career in the church, such as a pastor or missionary, or to become an educator, teaching the next generation of Bible scholars and church leaders. Some students who pursue an MA in Biblical Studies do so to deepen their own faith.
No matter what leads a student to pursue an MA in Biblical Studies, prospective students should be prepared for intensive research, insightful thinking, and rigorous writing requirements.
A terminal thesis providing rigorous research, high-level writing, and fresh insight into the subject matter is usually required to complete an MA program, and is written and developed in collaboration with a faculty advisor.
Most master's degree programs take up to two years to complete. That's up to 54 semester credits or 12 to 18 college courses. Some MA degrees are offered completely online or in a hybrid model.
An MA in Biblical Studies program will require a bachelor's degree in Bible or a related subject, with a minimum GPA requirement of 3.0, though this can vary between programs. Submitting GRE scores may also be required, as can letters of recommendation or a statement of personal intent.
Doctorate Degree in Biblical Studies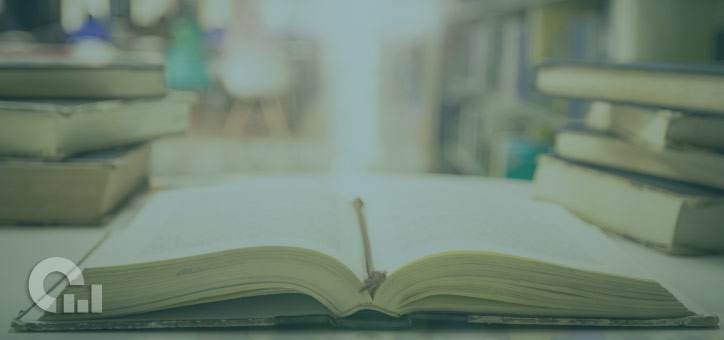 There are several degree options available for students interested in achieving the highest level of education possible in Bible studies. First, a PhD in Biblical Studies is most suitable for those interested in either teaching Bible studies at the postsecondary level or working in a ministry.
There are also Doctor of Biblical Studies degrees, abbreviated DBS or sometimes simply DB, which are doctoral-level advanced professional degrees in applied theology. These degrees are oriented for those most interested in working hands-on in a church or ministry, but can also be applied to a career in academics.
Finally, there's a Doctor of Ministry, or D.Min, degree, which are possibly the best choice for those who clearly see a career path in the ministry.
Those who choose a PhD program in Bible or Biblical Studies will receive advanced training in biblical languages like Hebrew and Aramaic, among others, as well as a comprehensive understanding of the history of hermeneutical frameworks and theological developments. These are just a few of the many disciplines offered.
Many who graduate from programs such as these go on to teach or write on subject matter related to theology and religion. It is also possible to go on to work in a ministry, or as a chaplain or pastor, with a PhD in Bible studies.
To become a minister after graduation, one must become ordained. This process varies greatly between religious denominations. The next step is to become licensed. This process varies between states.
Doctoral-level degrees can take a long time to complete, up to eight years in some programs, though many Bible studies degrees can be completed in less than four years. Many degrees are offered completely online or in a hybrid online and in-person model. Most are designed to accommodate the schedules of those already working in a ministry.
Roughly 60 credits are required to complete many PhD programs in the field, with time spent writing and defending a dissertation. Some programs use the cohort model, which allows for a small group of students to stay together as they progress through the program.
PhD and other doctoral-level degree programs require a master's degree in Bible studies or a related subject, with a GPA of at least 3.0, though this varies between programs. Submitting GRE or GMAT score scores may also be required, as well as letters of recommendation or a statement of personal intent.