Dreaming of a career with no limits on the horizon? Consider a degree in aviation. 
From a Bachelor of Science in Aviation Technology to a Bachelor of Science in Air Traffic Management, aviation degrees open up a world of possibilities, and there are all sorts of aviation-related certification programs and two-year degrees for those interested in earning their credentials and entering the workplace as quickly as possible. 
No matter what kind of degree program they complete, most students who earn their aviation degree go on to work as:
Pilots

Air traffic controllers

Flight instructors
In addition to those career choices, many who study aviation in college go on to work as airline managers. 
No matter where an aviation major lands, the Bureau of Labor Statistics estimates that the already strong job outlook for aircraft and avionics equipment mechanics and technicians will grow at a rate of 5% between 2019 and 2029, while demand for airline and commercial pilots will also increase at a rate of 5% in that same period. According to the BLS, those rates of growth are greater than those seen in many other professions. 
So, clearly, there's no time like the present to earn your degree in aviation. In this guide, we'll tell you a bit about different kinds of aviation degrees and introduce you to two of the most common career paths for aviation majors.
What Can You Do With an Aviation Degree?
Broadly speaking, jobs in the aviation industry fall into three main categories, and aviation majors are uniquely qualified to work in any one of those positions, depending on their areas of interest.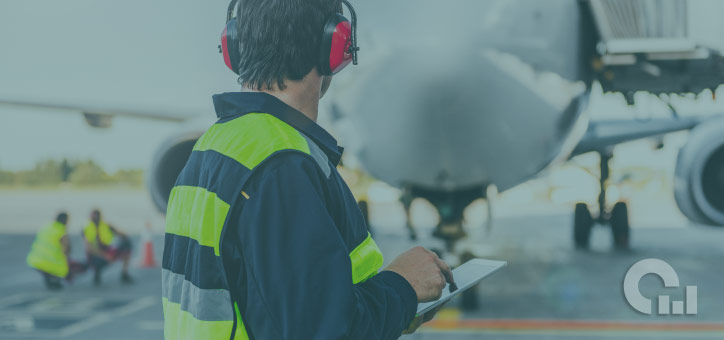 Pilot
Perhaps the most common career path for those studying aviation science in college is that of a pilot. There are many different kinds of pilots, including commercial, corporate, and military pilots, flying both planes and helicopters. According to the BLS, pilots earn about $130,000 a year. 
In addition to flying planes, typical job duties for pilots could include:
Thoroughly checking the condition of the aircraft to ensure a safe takeoff and landing

Checking adequate fuel supplies and correct weight distribution

Operating and navigating the plane during flight, including system monitoring

Remaining in contact with air traffic control
Also according to the BLS, becoming a commercial pilot requires nothing more than a high school diploma or its equivalent and a commercial pilot's license from the Federal Aviation Administration. Alternatively, there are many people who transition from the military to work as commercial pilots. 
Airline pilots, on the other hand, often require a bachelor's degree in aviation and an FAA-issued Airline Transport Pilot certificate before they can begin working in the field.
Air Traffic Controller
The next most common career choice for aviation majors is that of an air traffic controller, who communicates with pilots and oversees the safe movement of planes in the sky, as well as at takeoff and landing. 
The ability to multitask and maintain composure in high-stress situations are crucial characteristics of an air traffic controller. According to the BLS, air traffic controllers make about $130,000 a year, and the job market for air traffic controllers is expected to hold steady in the next decade or so. 
In their work, air traffic controllers commonly execute the following duties and responsibilities:
Managing ground traffic and coordinating the takeoff and landing of aircraft, maintaining close contact with pilots

Monitoring and notifying pilots of hazardous weather conditions or other safety issues

Handling and assisting with aircraft emergencies

Monitoring aircraft with radar, computers, and other technology
To become an air traffic controller, according to the BLS, you typically need an associate's or a bachelor's degree from the Air Traffic Collegiate Training Initiative program. Some prior military experience is also highly favorable. 
The BLS states further that some employers require three years of progressively responsible work experience, four years of college, or a combination of work experience and education. No matter what, air traffic controllers must be citizens of the US and submit medical and background checks. Exams and courses from the Federal Aviation Administration academy are also necessary.
Flight Instructor
Another common career path for aviation majors is to teach the next generation of pilots how to fly, through a variety of institutions. No matter what, flight instructors must maintain a commercial pilot license, requiring 250 hours of flight time as a pilot, among other standards.
As of 2020, PayScale.com estimates the median annual salary for a flight instructor at about $60,000. 
What Degree Is Best for Aviation?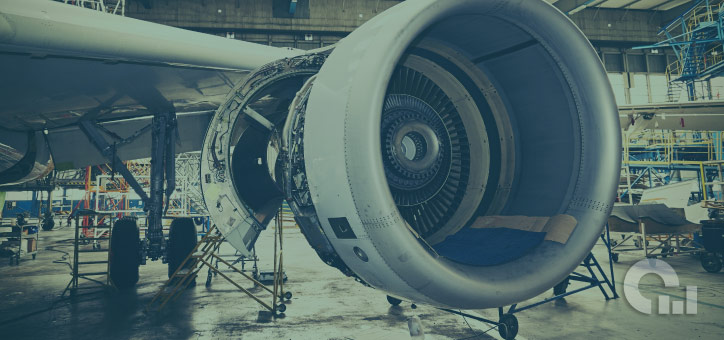 You're here because you're interested in a career in aviation. Aviation degrees are called different things at different schools and institutions, with slightly different areas of emphasis offered, depending on where a graduate might like to work in the aviation industry. Here are some common examples:
Offered as either a Bachelor of Science or a Bachelor of Arts, a Bachelor of Aviation is perhaps the most common kind of degree available in the aviation industry and is a great first step to becoming a pilot. In addition to general education, common coursework in Bachelor of Aviation programs includes flying airplanes, engineering, and electronics, as well as aircraft maintenance and airport management. Most bachelor's degrees in aviation take up to six years to complete, and some include pilot certification in the program.
Bachelor of Science in Aviation Technology
BS degrees in aviation technology may be the quickest way to earn your wings as a pilot, with most programs offering pilot certification as a part of the package. Coursework covered in an aviation technology program will be very similar to a Bachelor of Aviation, but since they're more technical in nature, BS degrees in aviation technology are often considered more desirable by an employer hiring pilots.
Bachelor of Science in Aerospace Engineering
A much less common degree in aviation is a Bachelor of Science in Aerospace Engineering. Offered at only a handful of institutions, BS degrees in aerospace engineering are in high demand with employers, given their scarcity. An aerospace engineering degree won't directly prepare you to become a pilot – you'll need additional certification for that – but it will provide a rigorous education in topics like aerodynamics and thermodynamics, as well as space flight dynamics and space propulsion and power.
Bachelor of Aeronautical Science
A Bachelor of Aeronautical Science is another degree option for someone interested in the aviation industry. Not directly related to becoming a pilot, aeronautical science degrees are a great place to start for anyone interested in working on or building aircraft. Many air traffic controllers begin their careers with degrees in aeronautical science, studying aircraft construction and the principles keeping them airborne.
Bachelor of Science in Air Traffic Management
This degree option is expressly for anyone interested in working in air traffic control. Students of air traffic management learn the basics of aircraft design and how they fly, as well as how to manage aircraft traffic to prevent congestion and to promote safe travel.
 Bachelor of Science in Aviation Management
Those interested in aviation management (i.e. the business of airports) should consider a Bachelor of Science in Aviation Management. These degrees offer some grounding in aircraft and aviation science, though they are more focused on the business of airlines and operating an airport.
Bachelor of Science in Aviation Maintenance
Providing some framework for becoming a pilot, a Bachelor of Science in Aviation Maintenance degree focuses more on the mechanics of aircraft, airplane maintenance, and airport operations. 
As well as the listed degrees, some students go on to work in the aviation industry with degrees in computer science, physics, and even chemistry.
The Sky's the Limit
An aviation degree opens the door to any number of great career options. Most often, though, aviation majors go on to work in one of the following career roles:
Pilot

Air Traffic Controller

Flight Instructor
In addition, there are a number of degrees offered in the broader subject of aviation, with different areas of emphasis, ranging from pilot training to principles of aerodynamics, to the business of airports.
No matter what, when it comes to degrees in aviation, a student can feel confident that the sky's the limit.