Do you have a passion for working with children? Are you looking to increase your earning potential and job opportunities with a degree in early childhood education? 
You're drawn to teaching, but aren't sure where to begin as far as the degree you need to land your first job. In this article, we'll cover the degrees you need for early childhood education, broken down by the grade level you're interested in teaching. 
We'll also cover which degrees are best for those interested in moving from the classroom to administration, as a principal or vice-principal at the elementary school level.
What Kind of Degree Do You Need to Be a Preschool Teacher?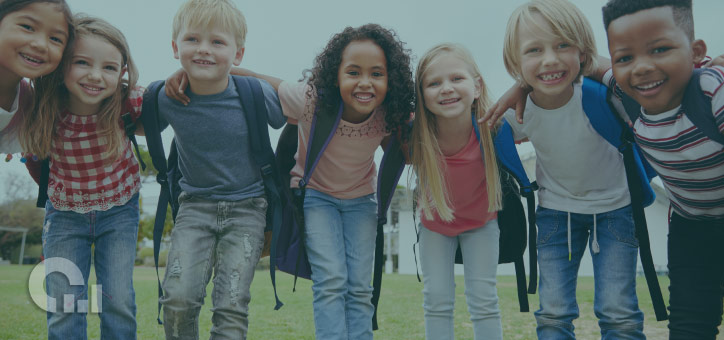 If you're wondering how many years of college you need to become a preschool teacher, the answer varies. In some states, all that's required to teach children at this level is a high school diploma, a GED, or an associate degree in early childhood education. This is especially true in privately-owned preschools. 
However, those with only a high school diploma or an associate degree may find their earning potential and job advancement opportunities limited. Associate degrees in early childhood education can be earned online or at a local community or junior college. 
A bachelor's degree in early childhood education is most often required to teach preschool in public schools. Another common credential for a preschool teacher can include a Child Development Associate (CDA), as well as CPR and first aid certification in some instances.
While minimum educational requirements for preschool teachers are relatively low in most states, the requirements needed to be an excellent early childhood educator are far from easy: 
Good communication skills to tell colleagues, parents, and guardians how a student is progressing in the classroom. 
A creative approach to lesson plans and student engagement.
Strong interpersonal and organizational skills.
Patience and physical stamina — kids at this age can really take it out you!
But preschool is only one level of early childhood education. What about degrees required to work at other grade levels? Those answers are coming up next.
What Degree Do You Need for Elementary Education?
All states require a bachelor's degree to teach any grade level higher than preschool. That degree can be in early childhood education or elementary education, though some states require further specialization in a subject, such as reading, math, or social studies.
In addition to earning a bachelor's degree in early childhood or elementary education, the steps to becoming an elementary school teacher are as follows:
Intern in an elementary school classroom.
Pass the state's licensing exam for elementary teachers.
Apply for licensing through your state board of education.
Begin applying for work as an elementary school teacher once a license is received. 
Since a bachelor's degree with a teaching certificate is all you need to teach in an elementary classroom, then what are the benefits of earning a master's degree in early childhood education?
Well, there are other ways to work in early childhood education outside the classroom, as an administrator, principal, or vice-principal. Here are the degree requirements to work in these positions.
What Degree Do You Need to Work in School Administration?
After completing a bachelor's degree in early childhood education, some go on to earn their master of education degree, or MEd. Taking up to three years to complete, an MEd qualifies a candidate for higher paying, more complex work within the context of early childhood education. 
Holding an MEd opens doors to a variety of job titles, such as:
Special education teacher 
School or career counselor
Educational consultant
Curriculum developer or instruction specialist
An MEd qualifies a graduate for positions such as these with a deeper and more comprehensive understanding of the following subjects:
Educational technology 
Curriculum and instruction
Educational Administration
Organizational Leadership
It's also important to note that while a bachelor's degree is required for a master's degree program, that bachelor's degree doesn't necessarily have to be in early childhood education. It can be in a related field instead.
Some educators don't stop at an MEd. The benefits of earning a PHd in education are coming up next.
What Can You Do With a PhD in Early Childhood Education?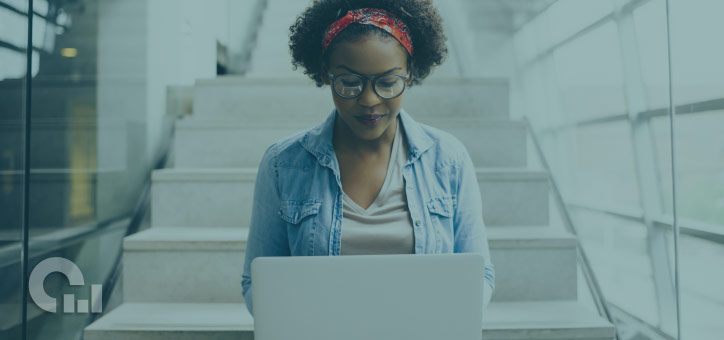 The highest degree in early childhood education is a PhD. Those interested in working at the highest levels of administration and educational research are good PhD candidates. Those holding a PhD in early childhood education will quite likely not spend much time in the classroom at all, so bear that in mind if your passion is working with kids one-on-one.
PhD's in early childhood education provide a deeper understanding in: 
Child psychology
Child development
Pedagogy
As well as early learning theories, leadership, and educational and research methodologies.
Graduates will be qualified to work in the following areas of early childhood education:
Educational research
Teacher training and preparation
School administration
Furthermore, some PhD holders choose policy making and curriculum development. Though rare, some PhD graduates simply pursue their passion where it all began: working with kids in an early education classroom.
Should I Major in Early Childhood Education?
As can be seen, degrees in early childhood education run the gamut from vocational and hands-on training provided by an associate degree, through the highly theoretical and research-oriented nature of a PhD. 
If you have a passion for shaping young minds and helping them set the course for a better future, pursuing early childhood education is worth it, regardless of which degree you choose. It's never too soon or too late to get started.