Careers in Nutrition and Navigating Your Journey to Become a Nutritionist…
Nutritional science makes the world go round. What we eat matters and taking care of our bodies can change our worlds. The field of nutrition has gained immense significance in recent years as people become increasingly aware of the profound impact of diet and nutrition on their overall health and well-being. As an incredible result, careers in nutrition have become more appealing than ever before. If you're interested in learning more, keep reading below as we explore the best career options for a nutritionist and provide insights into how to land a fulfilling job in this field.
Earning a Nutrition Degree
Before delving into the various career options available to those interested in entering the world of nutrition, it's essential to understand the educational foundation required for a career in nutrition. Having a successful career requires work, commitment, and dedication. Many nutritionists begin their journey by obtaining a nutrition degree, which serves as the foundation for a successful career. There are different types of nutrition degrees to choose from, each offering a unique perspective on the field. These degree options may include…
Nutrition Science Degree:
A nutrition science degree is a broad and comprehensive option that provides a deep understanding of the science behind nutrition. It covers topics like biochemistry, physiology, and food science. Graduates with this degree can pursue various career paths, including clinical dietetics, research, and public health nutrition.
Online Nutrition Degree:
Online degrees are a great way to achieve your goals while juggling life. Online nutrition degrees have gained popularity in recent years, offering flexibility and accessibility to those interested in pursuing a career in nutrition. These programs cover similar content to traditional on-campus degrees and provide a solid foundation for various career options. An online nutrition degree can be a suitable choice for individuals with busy schedules or those seeking distance education.
Holistic Nutrition Degree:
Holistic nutrition takes a more holistic approach to nutrition, focusing on the interconnection between diet, lifestyle, and overall health. Graduates with a holistic nutrition degree may work as wellness consultants, holistic nutritionists, or in private practice, helping clients achieve balance and wellness through nutrition.
Dietetics Degree:
Dietetics is a specialized field within nutrition that focuses on medical nutrition therapy and the application of nutrition science to manage various health conditions. Registered Dietitians (RDs) typically hold dietetics degrees and work in healthcare settings, providing nutritional counseling and support to patients with specific health issues.
Culinary Nutrition Degree:
Culinary nutrition combines the art of cooking with the science of nutrition. This degree equips individuals to work as culinary nutritionists, recipe developers, or chefs specializing in creating healthy and delicious meals. It's a great option for those passionate about both food and nutrition.
Sports Nutrition Degree:
While focusing on nutrition is important for everybody, this is a necessary daily focus for athletes. Sports nutrition focuses on optimizing the diets of athletes and individuals engaged in physical activity. Sports nutritionists work with sports teams, athletes, and fitness enthusiasts to enhance performance, aid recovery, and prevent injuries. A degree in sports nutrition is an excellent choice for those with a passion for fitness and an interest in helping others reach their athletic goals.
Nutritional Psychology Degree:
Nutritional psychology explores the relationship between diet and mental health. This degree combines nutrition science with psychology, making it suitable for those interested in the emotional and psychological aspects of eating. Nutritional psychologists may work in research, therapy, or counseling settings.
Career Options for Nutrition Graduates
As you can now tell, education is an extremely important first step when starting the journey to becoming a nutritionist. There are various types of nutrition degrees that will leave aspiring professionals ready to tackle the work force and change people's lives. But what happens after graduation? You get to work! While any career in this field will be rewarding and inspiring, it's important to find the right one for you. The right career will not only fit your wants and needs but also ensure that you will have a long lasting and ever evolving career. Let's explore some of the most promising career options for nutrition graduates.
Clinical Dietitian:
Clinical dietitians work in healthcare settings such as hospitals, clinics, and long-term care facilities. They assess patients' nutritional needs and develop individualized diet plans to manage specific health conditions, including diabetes, heart disease, and gastrointestinal disorders.
Registered Dietitian Nutritionist (RDN):
To become an RDN, individuals typically need a dietetics degree and must pass a national examination. RDNs work in various settings, including hospitals, private practice, community health, and foodservice management, providing expert nutrition advice to clients and patients.
Sports Nutritionist:
Sports nutritionists work with athletes to optimize their diets for peak performance. They assess athletes' nutritional needs, create customized meal plans, and monitor progress to help athletes achieve their fitness goals and improve recovery times.
Nutrition Educator:
Nutrition educators work in schools, community centers, and public health organizations, educating individuals and communities about the importance of a healthy diet and how to make better food choices. They may develop educational materials, teach nutrition classes, and organize wellness programs.
Wellness Consultant:
Wellness consultants provide holistic guidance on nutrition and lifestyle choices to improve overall well-being. They work with individuals and organizations to create wellness plans, offer counseling, and help clients achieve a healthier and more balanced lifestyle.
Culinary Nutritionist:
Culinary nutritionists combine their love for cooking with their knowledge of nutrition to create healthy and delicious recipes. They may work in restaurants, food companies, or as personal chefs, focusing on creating nutritious meals that taste great.
Food Scientist:
Food scientists work in the food industry, developing new food products and improving existing ones. They apply their knowledge of nutrition science to create products that are not only tasty but also health-conscious.
Nutritional Psychologist:
Nutritional psychologists delve into the connection between diet and mental health, helping clients make positive changes in their eating habits to improve their emotional and psychological well-being. They may work in private practice or as part of a broader mental health team.
Public Health Nutritionist:
Public health nutritionists work to improve the nutritional health of communities. They often collaborate with government agencies, non-profit organizations, and community groups to develop and implement nutrition programs and policies aimed at preventing diet-related health issues.
Researcher:
Many nutrition graduates choose to pursue research careers, contributing to the advancement of nutritional science. They may work in academia, research institutions, or private sector companies, conducting studies and experiments to expand our knowledge of nutrition and its effects on health.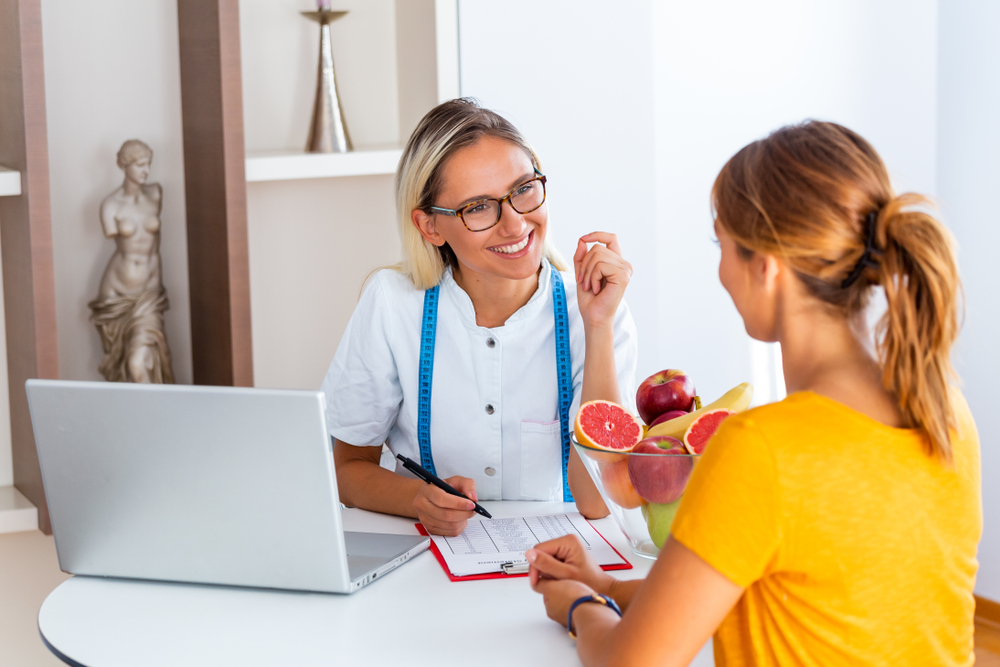 How to Land a Nutrition Job
So you've got the education part covered and you know what specific field you want to enter…now it's time to land a job. No, you can't just snap your fingers and have your dream job but you can take advantage of these helpful tricks and tools for making yourself a viable candidate.
Gain Practical Experience:
While earning a nutrition degree is essential, practical experience is equally important. Internships, volunteer work, and part-time jobs in the field can provide valuable hands-on experience and help you build a network of professional contacts.
Pursue Certification:
Depending on your career goals, obtaining relevant certifications may enhance your job prospects. For example, becoming a Registered Dietitian Nutritionist (RDN) often requires passing a national examination, while other certifications are available for specialized roles, such as sports nutrition or holistic nutrition. Having impressive certifications can seriously boost your chances of landing your dream gig.
Network:
Networking is a powerful tool for career advancement. Attend industry events, join professional organizations, and connect with mentors in the field to learn from their experiences and gain insights into job opportunities. Networking is always a good idea when it comes to achieving career goals.
Create a Strong Resume and Cover Letter:
Talk about how great you are! Craft a compelling resume and cover letter that highlights your education, experience, and passion for nutrition. Tailor your documents to the specific job you're applying for, showcasing how your skills and knowledge align with the requirements of the position.
Keep Learning:
Pay attention and stay informed. Nutrition is a dynamic field with ever-evolving research and best practices. Stay up-to-date with the latest trends and developments by attending workshops, conferences, and continuing education programs.
Utilize Online Job Resources:
Job searching is easier than ever with online job boards, company websites, and professional networking platforms like LinkedIn. Create profiles on these platforms and actively search for nutrition-related job openings. It's important to take advantage of technology in today's world.
Practice Interviewing:
Interviews are a critical step in the hiring process. Prepare for interviews by practicing common interview questions, researching the company, and rehearsing your responses. If you do this, you'll be less likely to be caught off guard and will interview with confidence and poise.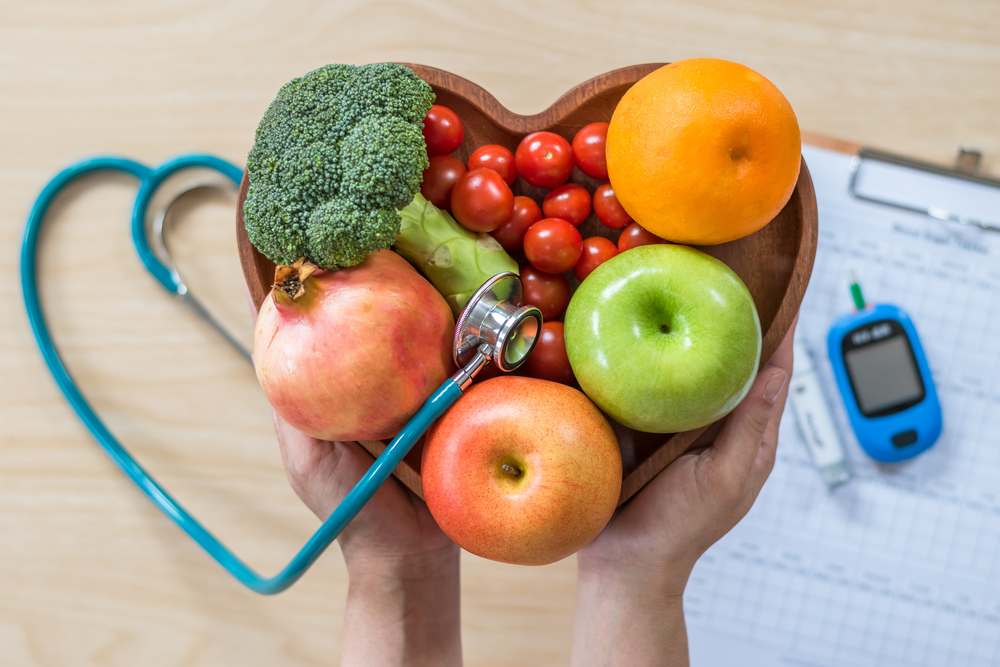 Are you Ready to Begin your Career as a Nutritionist?
It's clear to see that a career in nutrition offers a diverse range of opportunities, from clinical dietetics to sports nutrition and beyond. Not only is the field diverse, it is dynamic and rewarding, providing opportunities for individuals to make a meaningful impact on people's lives by promoting health and well-being through dietary choices. Whether you choose to become a clinical dietitian, a sports nutritionist, or any other nutrition-related profession, the key to success lies in acquiring the right education, gaining practical experience, networking, and staying up-to-date with the latest developments in the field. With dedication and a genuine passion for nutrition, you can embark on a fulfilling journey towards a rewarding career as a nutritionist, helping individuals and communities make healthier choices and lead happier, more vibrant lives.
Related Resources:
How Much Does a Nutritionist Make?
How to Get a Job as a Nutritionist
Best Online Health Education Degrees