Understanding Nutrition Science and Nutrition Psychology…
While nutrition should always be a top priority, it is only recently getting the credit it deserves. When we truly think about it…much of the human body, brain, and world revolve around nutrition. The field of nutrition science has gained immense popularity in recent years, fueled by a growing awareness of the impact of diet on overall health and well-being. While it may have been easy to not give nutrition the credit it deserved before,, this is luckily becoming a thing of the past. What brought us to the point of respecting nutrition science and it's undeniable link to psychology?
The shift towards recognizing the extreme importance of nutrition stems from a confluence of factors. As society becomes more attuned to the intricate connections between dietary choices and the prevention of chronic illnesses, there is a deep acknowledgment that what we consume plays a pivotal role in shaping our long-term health trajectories. The emergence of accessible and undeniable scientific research has shown the correlations between nutrient intake and the development of conditions such as cardiovascular disease, diabetes, and even certain forms of cancer. This wealth of information empowers individuals to make informed decisions about their diets, transcending mere calorie counting and fad diets to embrace the interaction of vitamins, minerals, antioxidants, and macronutrients that contribute to overall health, wellness, and happiness.
Ultimately, nutrition has been on quite the journey in our society but has finally become a staple in both the worlds of science and psychology. What does employment in this remarkable and ever evolving field look like? What does it take to get there? And most importantly, what can an educated professional expect to make throughout their career? Spend some time with us as we answer all of these questions and more…
How Much Does a Nutritionist Make? Exploring Careers and Salaries
With all of this being said, as individuals seek to make healthier choices and adopt more balanced lifestyles, the demand for knowledgeable professionals in the realm of nutrition has surged. If you're considering a career as a nutritionist, you might be wondering about the earning potential that comes with it. From traditional degrees to online programs, various paths can lead you to a fulfilling career in nutrition.
What Are The Education and Degree Options for Nutritionists?
Taking steps forward for any career dream is exciting but it does require commitment, drive, and completing a degree program in human nutrition. When aspiring nutrition and dietetics professionals embark on their career path, they often begin entering the necessary degree program for education and training. Nutritionists typically hold a bachelor's degree, which provides them with the foundational knowledge to guide individuals towards healthier eating habits. This will then qualify them to undergo the national registration examination to become a registered dietitian nutritionist or other certification programs to become a certified nutrition specialist. A nutrition degree equips students with an understanding of the science behind food, the impact of nutrients on the body, and the principles of a balanced diet. While a bachelor's degree program is extremely helpful, many professionals also earn master's degrees or graduate degrees in nutrition science, food science, public health, public health nutrition, and more.
For those looking for flexibility and convenience, online nutrition degree programs have become a popular option. These programs offer the flexibility to study at your own pace while still gaining the essential knowledge required for a successful career in nutrition. Online nutrition degrees cover topics ranging from basic nutritional science to more specialized areas like sports nutrition, culinary nutrition, and even nutritional psychology. Successful completion of these program requirements offer just as many options for those pursuing nutrition careers.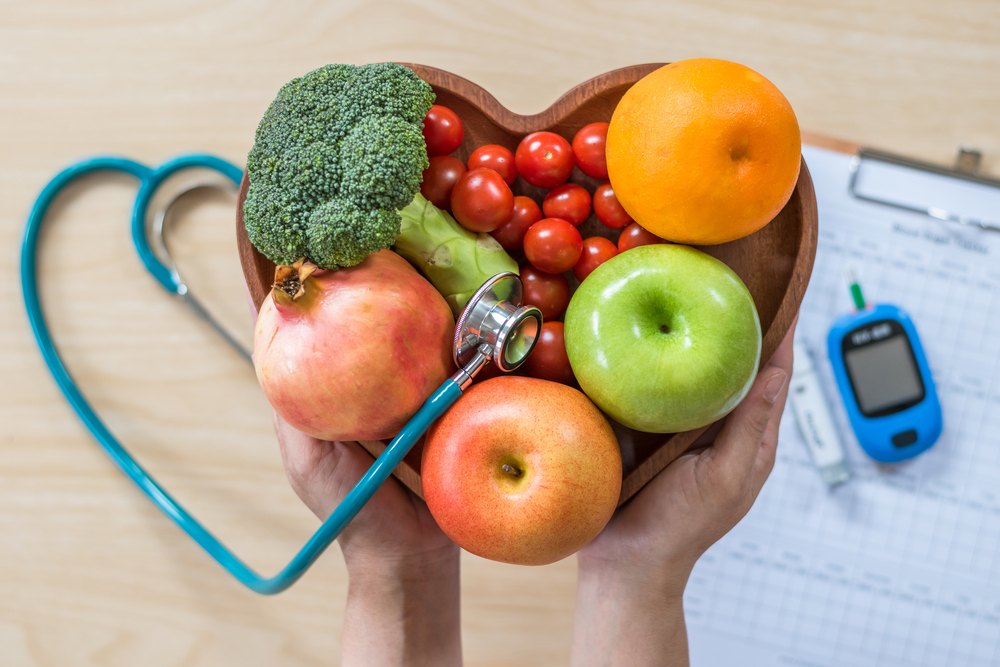 What Are The Career Options for Nutritionists?
One of the fascinating aspects of a career in nutrition is the diversity of job opportunities available. The field isn't limited to a single path; rather, it offers a spectrum of options to suit various interests and passions. Here are some common career paths for a nutritionist who is looking to leave their mark on the world…
Clinical Dietitian:
Clinical dietitians play a pivotal role within healthcare environments like hospitals and clinics. These dedicated professionals undertake the vital task of evaluating patients' unique nutritional requirements, crafting tailor-made dietary strategies, and helping with meal planning. Their focus revolves around addressing medical conditions and adhering to specific dietary limitations, making clinical nutrition a cornerstone of comprehensive healthcare. In the process, clinical dietitians are easily recognized as indispensable allies, guiding and supporting patients along their path to recuperation with expert nutritional guidance that fosters healing and wellness.
Holistic Nutritionist:
Holistic nutrition takes a broader approach to health and well-being by considering not only the physical aspects of nutrition but also the emotional, mental, and spiritual well-being of individuals. Holistic nutritionists collaborate closely with clients, devising inclusive wellness strategies that embrace every facet of their existence. By addressing and truly understanding the interconnectedness of these factors, holistic nutritionists facilitate a profound sense of equilibrium, offering guidance that extends beyond diet to empower individuals in nurturing a balanced and thriving life for overall health and happiness.
Related Resource: Most Affordable Online Health and Wellness Degrees
Sports Nutritionist:
As the name suggests, sports nutritionists specialize in providing dietary guidance to athletes. They tailor meal plans to optimize performance, enhance recovery, and prevent injuries. With the rise of interest in fitness and sports, this niche has gained prominence in recent years. Experts in this field understand that an athlete's body and lifestyle is very different from the average person and they work hard to aid in all aspects of these stark differences. Sports nutritionists are truly invaluable and one of a kind.
Nutrition Consultant:
Nutrition consultants frequently work independently, offering individualized guidance to clients aspiring to enhance their dietary choices. Their scope of influence is quite diverse and encompasses individuals, groups, and even corporate entities. By facilitating transformations in eating patterns, these consultants contribute to sustainable lifestyle shifts. As a consultant, these professionals operate at a unique intersection of nutrition and personal growth, allowing them to play a pivotal role in fostering well-being for a broad spectrum of individuals and organizations.
Nutritional Psychologist:
This emerging field combines nutrition science with psychology to explore the intricate relationship between what we eat and how we feel. Nutritional psychologists delve into the connections between food, mood, and mental health, offering insights into managing conditions like emotional eating and disordered eating patterns. There is a deep and intricate connection between food science and psychology so this field is not only fascinating, but offers a great deal of job potential.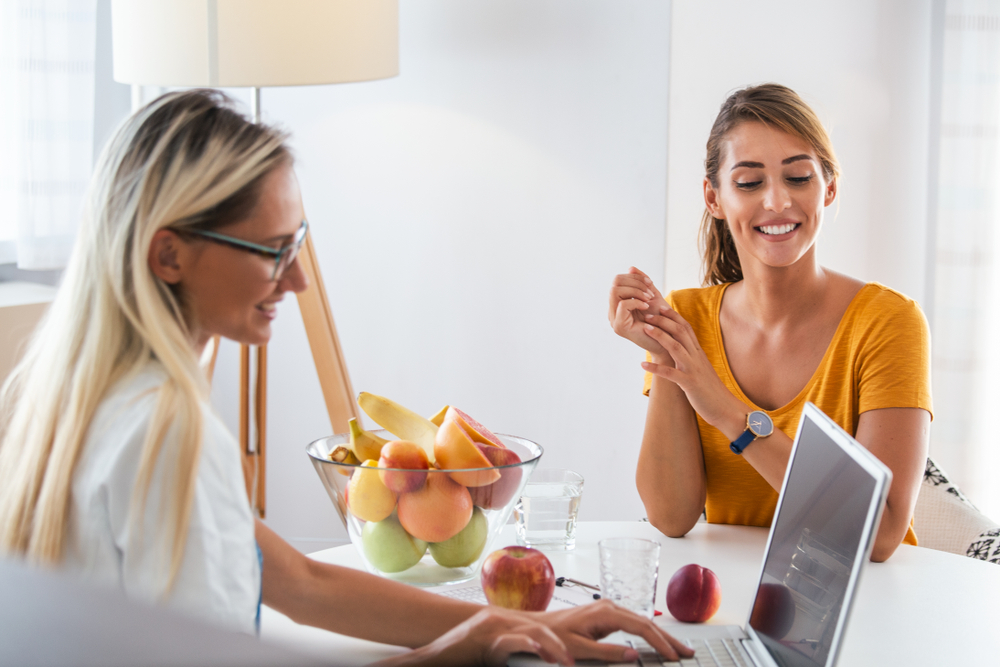 What Are The Median Salaries for Nutritionists?
For those interested in becoming a nutritionist, it's important to know what the median salary is. Knowing this can have a big impact on your education path and lifestyle. The earnings of a nutritionist can vary significantly based on factors such as education, experience, location, and specialization. After researching labor statistics, we have compiled a list of some of the estimated median salaries for the different nutrition-related roles that we discussed above…
Clinical Dietitian:
The median salary for clinical dietitians in the United States was around $63,000 per year. However, those with specialized certifications or advanced degrees could earn higher salaries.
Holistic Nutritionist:
Holistic nutritionists often work independently in their private practice, which means their earnings can vary greatly. Some experienced holistic nutritionists charge an hourly rate for consultations, while others might earn an annual income ranging from $40,000 to $70,000 or more, depending on their client base and reputation.
Sports Nutritionist:
Sports nutritionists working with professional athletes or sports teams can earn substantial salaries. Median earnings can range from $50,000 to $80,000 per year or more, depending on the level of athletes they work with and their expertise.
Related Resource: Best Online Master's in Sports Medicine
Nutrition Consultant:
Nutrition consultants set their own rates, which can vary based on their experience and clientele. On average, a nutrition consultant might charge anywhere from $50 to $150 per hour-long session.
Nutritional Psychologist:
As a relatively new field, the earnings of nutritional psychologists can vary. Depending on factors like location, credentials, and demand, earnings may range from $40,000 to $70,000 or more per year.
Does Education Have an Impact on a Nutritionist's Salary?
Education is very important when it comes to this impactful and hands on career. Not only does the proper education ensure higher success rates in the field, it means more. This is precisely why it's worth noting that the level of education and specialization can significantly impact a nutritionist's earning potential. Individuals with advanced degrees, such as a master's degree or a dietetics degree, might qualify for higher-paying positions and have the opportunity to take on leadership roles within their respective fields.
Additionally, completing specialized programs, such as a 2-year nutrition degree with a focus on a specific area like culinary nutrition or sports nutrition, can enhance a nutritionist's expertise and make them more marketable in their chosen niche. The more in your educational resume, the better!
To summarize, a career in nutrition offers a diverse range of opportunities for those passionate about promoting healthy lifestyles through proper dietary choices. From clinical settings to independent consulting and emerging fields like nutritional psychology, nutritionists have the chance to make a meaningful impact on individuals' lives. While salaries can vary widely based on factors such as specialization, education, and location, the growing emphasis on health and wellness suggests that the demand for qualified nutritionists will continue to rise, making it a promising and fulfilling career choice for many.
Related Articles:
Ultimate Guide to Health and Wellness
20 Great Health and Wellness Degree Scholarships