Sports medicine physicians work with all types of people to help to prevent, diagnose, and nonsurgically treat a range of injuries. Besides orthopedic surgeons, sports medicine physicians earn the highest salary in the sports medicine realm.
If you're reading this, you're probably interested in becoming a sports medicine physician. And if that's the case, then you're making an excellent choice. Physicians are some of the highest earners and most satisfied professionals in the sports medicine realm. They work with a wide variety of clients, provide critical care, and play a vital part in the lives of athletes and other injured people.
Featured Programs
Some tasks of a sports medicine physician include treating ankle sprains, concussions, and knee injuries. They also treat people with fractures, but they send any person with a musculoskeletal injury that requires an operation to an orthopedic surgeon.
Sports medicine physicians also work with patients who aren't injured. They guide athletes to live healthy lifestyles by suggesting optimal dietary plans, exercise schedules, and preventative measures to avoid injuries. Sports medicine physicians work directly with athletic trainers, nutritionists, orthopedic surgeons, and physical trainers to guide athletes to recovery.
In this post, we're going to discuss the pay for sports medicine physicians. Additionally, we'll lay out the necessary steps to become a sports medicine physician.
What's the Salary of Sports Medicine Physicians?
In this section, we're going to report the average, bottom, and top salaries for sports medicine physicians, with the help of a few trusted sources.
According to the Bureau of Labor Statistics (BLS), the average physician earns $203,450 per year. Unfortunately, the website doesn't specify the salary of sports medicine physicians. But you can rest assured that your salary can be at least that high once you establish yourself in the field.
Other trusted websites offer statistics that are more specific to sports medicine physicians. According to Payscale, sports medicine physicians earn an average of $183,199 per year, with a $9,826 bonus and a $17,500 profit share. That's over $210,000 per year!
ZipRecruiter provides details on the salaries of actual sports physician jobs around the United States. Per their statistics, the lowest paid sports medicine physician job is $135,000, which, as far as the worst scenarios go, doesn't seem too bad.
Okay, so we've established that sports medicine physicians earn a lot of money. But how can we tell whether this will continue and that the job market for sports medicine physicians is reliable? This concern is warranted, but thankfully, you don't need to worry.
According to the BLS, the job market for physicians will grow by 7% between 2018 and 2028, which is encouraging. The growth rate may be higher for sports medicine physicians, given the massive growth rate of other sports medicine professionals (22% for physical therapists, 19% for athletic trainers, and 11% for dieticians and nutritionists).
How Do I Become a Sports Medicine Physician?
Does this profession sound like a fit for you? We encourage you to become a sports medicine physician, but we don't want you to go in blind. There are several steps required to become a sports medicine physician, which we will detail in this section.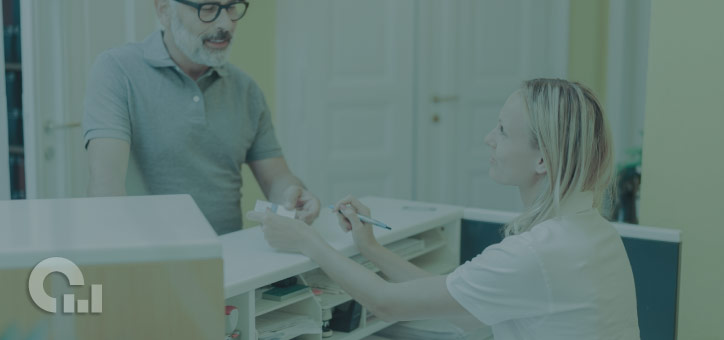 First, you must obtain a bachelor's degree. If you want to study the most pertinent topics for aspiring physicians, consider choosing biology or chemistry as your major. But here's a fun fact: medical schools accept students of all backgrounds. So study biology if you want, but you can also study music, politics, anthropology, art, or almost anything else and still gain admission.
Next, you need to go to medical school. These programs usually last four years and are where students begin to study the subjects specific to their path and begin their work in a clinical setting. In medical school, you will obtain a Doctor of Medicine (MD) degree, which is required for sports medicine physicians.
Schooling is finished after you complete graduate school, but you can't become a sports medicine physician quite yet. After obtaining an MD, graduates must pass the United States Medical Licensing Examination. Then, they must complete a three-to-four-year residency a licensed and practicing physician, ideally a sports medicine physician.
After finishing their residency, aspiring sports medicine physicians must complete a fellowship program. This program entails a one or two year program that's more integrated and demanding than a residency. It will orient you to the nuances of the profession and provide you with the skills required of sports medicine physicians.
Finally, students can obtain a Certificate of Added Qualifications in sports medicine. While the CAQ isn't mandatory, it is recommended for physicians who singularly want to practice sports medicine.
And that's it. Altogether, that's about 13 to 14 years of study and clinical experience, beginning with your bachelor's degree, before becoming a full-blown sports medicine physician. Then, you can start making an excellent salary, working with leading athletes, and working in the field you've wished to join for years.