It's one thing to maintain an effective hospitality management company, but it's another thing to get one started yourself.
If you're considering opening your own restaurant, hotel, or tourism organization, then we've got good news: the Bureau of Labor Statistics (BLS) has data indicating that job prospects in this industry have continually risen for nearly three decades (excluding recent world events, of course).
So if you're looking to open a company that provides security and career growth, in addition to a good earning potential, then hospitality management could be the way to go. Below, we've summarized the key points to think about before you kick off your new venture.
Consider Getting a College Degree
Whether you're still in high school and considering a degree or you're looking to start a new career but never finished college, you should think about earning a bachelor's degree in hospitality management.
Lasting for around four years when pursued on a full-time basis, these programs will prepare you with the knowledge and skills you need in every area of running a business, including marketing, finance, leadership, and administration.
According to study.com, to work in hospitality management, most full-service hotels will require you to have been educated to at least a bachelor's degree level. While the same isn't always true for restaurant management, you could be limiting the opportunities available to you and your company if you don't have a bachelor's degree in hospitality management or a related field.
Check Your Licensure Options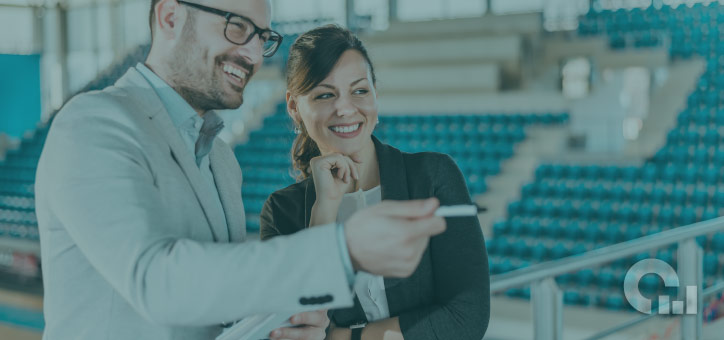 To increase your chances of landing a job – or impressing clients should you choose to open your own management company – you should check out what licensure you might need to work in the industry.
Organizations like the AHLEI (American Hotel & Lodging Educational Institute) provide training courses that you could use to boost your profile after graduation. As an executive of your own hospitality management company, credentials like the Certified Hotel Administrator could help you to win new clients, as can a range of other programs tailored to areas including revenue management, food and beverage, sales, and more.
Planning and Preparing to Launch Your Business
By the time you reach this step, you should probably have already worked out whatever training and education you might need to be successful. Now's the time to focus on creating your business plan and launching your new venture. You'll find a plethora of resources online for creating business plans, but below, we've succinctly highlighted the key steps to follow.
Create Your Business Plan
Your business plan includes a description of your proposed business or company and the products or services that it is going to offer, in addition to the benefits it will provide. According to entrepreneur.com, understanding who your audience are is one of the most important steps in planning for your new hospitality business. So, you'll also want to analyze the industry and understand what kind of competition you're facing, in addition to what sets you aside from the competition. For example, did you know that according to PwC, more than four-fifths of customers want a greater digital experience from hotels?
This is also where you'll need to plan how you intend on marketing your hospitality business and bringing in sales, whether that's through lodging advertisements on websites like Airbnb, television commercials, or announcements in foodie magazines and websites.
Your business plan should also include an outline of your company's intended employee and management structure, right from the top executives down to the waiters and waitresses for example. And of course, you'll need to provide a forecast of intended income and expenditure.
Do Your Due Diligence
An important first step is to choose your business structure, for example, an LLC (limited liability company) or corporation. Creating an LLC is often a preferred choice for new business owners working in hospitality. As a hospitality management company owner, you'll be operating with some risk. After all, any company that invites guests for extended periods runs the risk of guests having accidents on the premises. So, an LLC, where the risk is legally separated from its owner, could be best for protecting you in future.
To ensure that your restaurant or lodging is operating legally, you'll need to register your business name and apply for a federal tax ID number. You'll also want to obtain any necessary permits or licenses for your business, such as for the sale of alcohol, in addition to obtaining insurance such as liquor liability insurance and commercial property coverage.
Decide on a Location for Premises
Your location could make or break your new venture in hospitality, as could not properly understanding your audience. According to entrepreneur.com, many restaurants fail in their first year, which is often due to a lack of planning. What's more, the website highlights how your choice of location could heavily influence your budget, with costs varying anywhere between $70,000 and $1.5m. What's more, you'll have to think about issues including:
Foot traffic: How likely is it that you'll have people passing by your establishment regularly, being drawn toward your business? Other nearby businesses, offices, and retail outlets can help to increase the foot traffic available.
Cost of rent: You'll need to factor this into your financial projections. A city center location is likely to have higher rent costs than a quiet, suburban one.
Parking facilities: Whether you're operating a restaurant or hotel, your customers are often going to want somewhere to park. Lacking parking facilities could be a turn-off for many prospective customers.
Restrictive ordinances: These are legal limitations that can dictate, for example, the hours of day in which service trucks can legally load or unload outside your premises.
Recruitment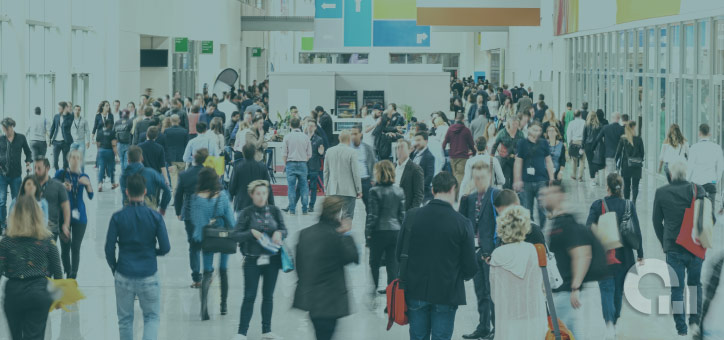 According to recruitment experts, Harver, the turnover in the hospitality sector within the U.S., is a staggering 70% or more. Hiring the wrong person could cost you money and stall your business, so one top tip for getting it right the first time is to use a recruitment firm. They'll cover the screening and pre-employment checks needed, saving you valuable time.
What's more, they have a good understanding of the type of candidates needed in each industry. Harver has also identified many of the traits needed in a hospitality employee, including good listeners, customer champions, and excellent communicators.
Alternatively, you could source referrals from contacts in your own professional network. As an entrepreneur, chances are you might already know one or more people who are operating hospitality firms. If you do, consider reaching out to see whether they can suggest any candidates, as word of mouth is often the most reliable reference.
Conclusion
While new hospitality companies are opening all the time, it's an industry that provides great opportunities. More than 50% of the total output from the hospitality industry comes from accommodation and food services (in addition to air travel). And collectively, the approximate 91,000 motels and hotels in the U.S. generate nearly $2 billion annually.
So, competition alone isn't a reason to avoid launching that new venture in the hospitality industry. However, to have the greatest chance of success and avoid becoming one of the many establishments that fails in its first year, you'll need to think carefully and have a solid business plan in place. Provided you can hit all the right notes, there's no reason that your new company shouldn't succeed.