From traditional industries to high-tech companies of the future, one thing remains consistent: the fundamental principles of business, and fostering those principles in a vast array of enterprises are business administrators. 
In their work, business administrators develop and refine systems and operations crucial to the success of any enterprise, overseeing the vision that drives a company toward success and seamlessly integrating within a team of coworkers and colleagues.
For this reason, some of the most secure job prospects are afforded by a degree in business administration – whether you're working with coders and programmers on the apps of tomorrow, with heavy-equipment operators building the community around you, or if you're providing goods and services in a business of your very own. 
Regardless of the industry in question, one thing's for certain: wherever there's business, there's business administration.
Be a part of the action, and get your degree in business administration. Let this guide show you how. 
What Is Business Administration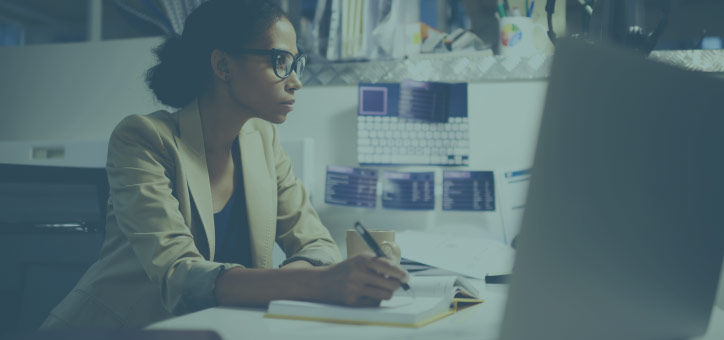 If you've checked your local job listings, it's likely you've noticed there aren't many positions posted for a "business administrator." Don't let that deter you. Across all industries, the fundamentals of business are crucial to the success of any organization, and those fundamentals are exactly what's provided through a degree in business administration. So, wherever you see the words manager or supervisor, or whenever you read any kind of business leadership, think, "A degree in business administration qualifies me for this work." 
Those who major in business administration go on to fulfill a variety of roles in the workplace, meaning they must be comfortable both in the world of numbers and in navigating crucial interpersonal relationships in the workplace. Duties performed by business administration graduates include setting and executing organizational policies, goals, and procedures, and keeping a keen eye on financial and budgetary considerations. A business administration degree also qualifies a graduate to develop and maintain systems related to service delivery or production, as well as the implementation of new and developing technologies to improve key metrics when necessary. 
Those who excel in roles related to business administration must be comfortable not only at the ground-level of a business but also in the boardroom, analyzing the fine print in contracts and leading negotiations with clients and customers. They must also be ready to hire and appoint leadership to implement key strategies, oversee new initiatives, or simply manage the company. Furthermore, these roles can include making difficult decisions about cutbacks, staffing changes, and other refinements. 
John Ross is a tutor and partner at Test Prep Insight, an online education company in the test prep space, and he graduated in 2010 with a degree in business administration from San Diego State University.
"A degree in business administration is about the most valuable degree you can get," Ross tells Online Schools Report. He emphasizes that no matter what field you work in, there is always some aspect of business involved, so having a business administration degree provides perspective other employees may not have, which can be a leg up on the competition. 
"Others may only understand their little niche," Ross continues, but business administration graduates have a better, holistic view of the business world, "making them more valuable."
Many like Ross who study business admin go on to join professional organizations like the American Management Association and the American Production and Inventory Control Society, among many others, and business administration degrees are offered from a broad array of institutions, including many affordable online schools. 
Business Administration majors may also turn to leading business publications such as Forbes, Entrepreneur, or The Wall Street Journal to stay abreast of the headlines and up-to-date in their industry. These are all great resources for anyone pursuing a career in administration.
But no matter what role a graduate goes on to fulfill in the workplace, business administration degrees open up a world of possibilities and wide-ranging job prospects. 
We'll explore just a few of them in our next section. 
Careers in Business Administration
As we said, there may not be a lot of jobs out there specifically for a business administrator, but rest assured, there's a very good chance that anyone in a position of leadership in business studied business administration. Many more business administration majors go on to own and operate businesses of their own or from within a partnership. Many careers are made possible through a degree in business administration, however, and many business administration majors go on to become loan officers, personal finance advisers, or to work in the banking industry, in addition to the careers we've listed below. Let's take a closer look at just a few of the many good-paying, stable, and rewarding careers made possible by degrees in business administration.
| | | |
| --- | --- | --- |
| Job Title | Approx. # Years of Education | Average Annual Salary |
| Management Analyst | 4 | $85,260 |
| Budget Analyst | 4 | $76,540 |
| Human Resources Specialist | 4 | $61,920 |
| Accountants and Auditors | 4 | $71,550 |
| Purchasing Managers, Buyers, and Agents | 4 | $69,600 |
All salary data is courtesy U.S. Bureau of Labor Statistics Occupational Outlook Handbook.
Management Analyst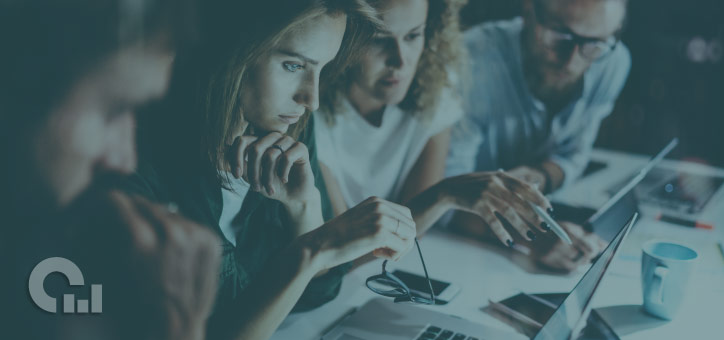 Many who study business administration go on to find work as a management analyst. Those successful in this field move effortlessly between the worlds of numbers and people, not only analyzing and gathering data but also visualizing how that data will be reflected in policies and procedures. The objectives may involve new initiatives within a company or simply improving certain business outcomes. 
Management analysts make decisions based on data including expenditures and revenue, not to mention personal feedback from teams on the frontline. This work requires the vision to innovate new solutions when problems and issues do arise, as well as the ability to communicate that vision through the written word or possibly charts, graphs, and data analysis.
Some management analysts work for themselves and are brought into an organization for a fresh perspective, being employed on a contract basis. In this case, management analysts work project by project. Others, however, are employed full-time by a single organization, and many analysts specialize in areas like inventory control and corporate reorganization.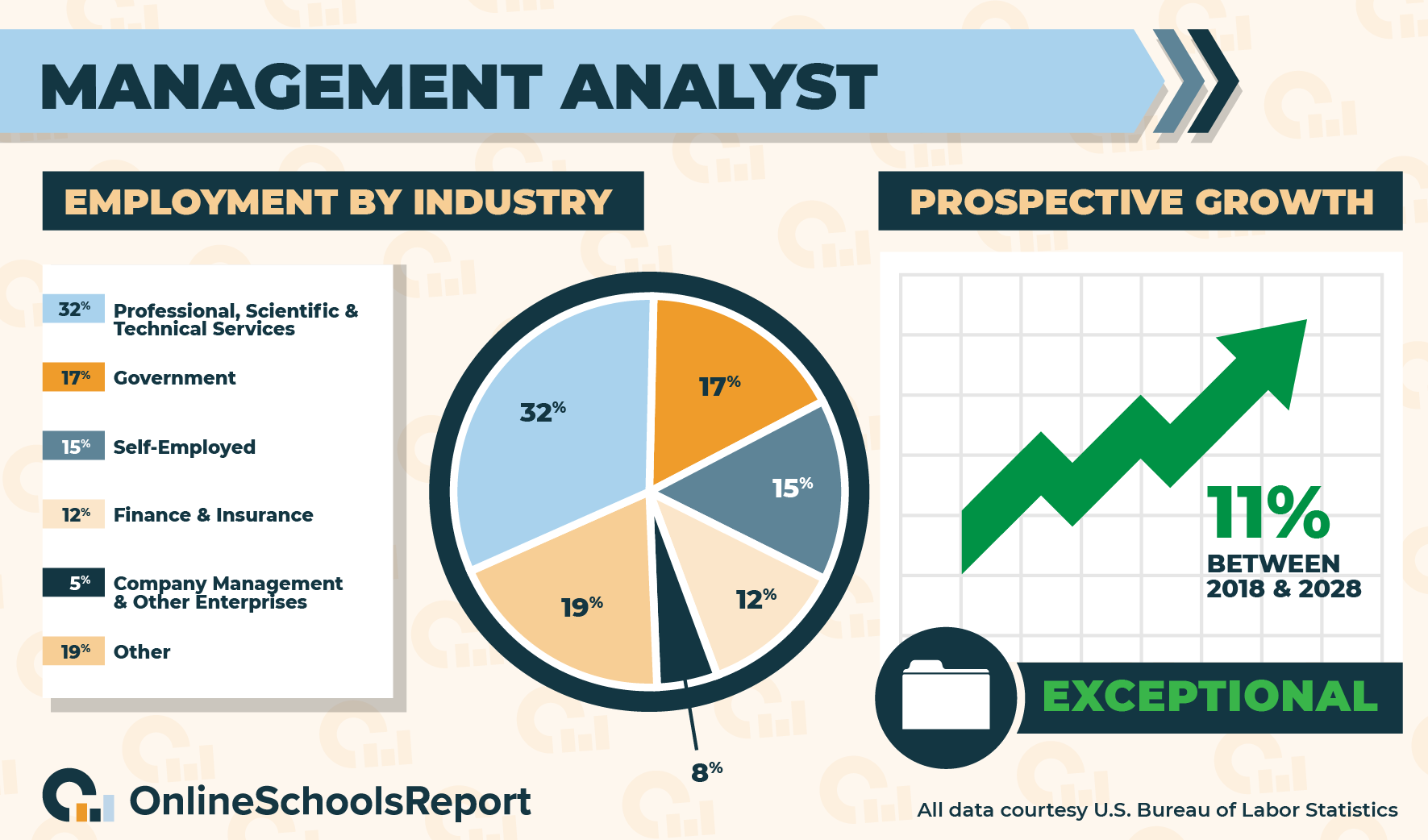 Management analysts make about $85,000 a year, according to the Bureau of Labor Statistics, and there are roughly 875,000 jobs across the U.S, which is an impressive number compared to other fields. Better still, that mark is projected to increase at a rate of 11% over the decade spanning 2019-2029, and that's a much faster rate of growth than many other professions, making management analysis a stable career prospect.
According to the BLS,  a bachelor's degree is the minimum educational requirement to become a management analyst, usually via a major like business administration or a similar discipline. Some management analysts go on to earn their Master's in Business Administration, or MBA. Important certifications for management analysts come from the Institute of Management Consultants USA, offering the Certified Management Consultant designation based on education and work experience, among other qualifications. 
Data from the BLS also states that 32% of all management analysts work in professional, scientific, and technical services, while 17% work for the government. Following that, 15% are self-employed, and 12% work in the finance and insurance industries. The remaining 5% manage companies or businesses. States in which management analysts see high rates of employment include California and New York.
Budget Analysts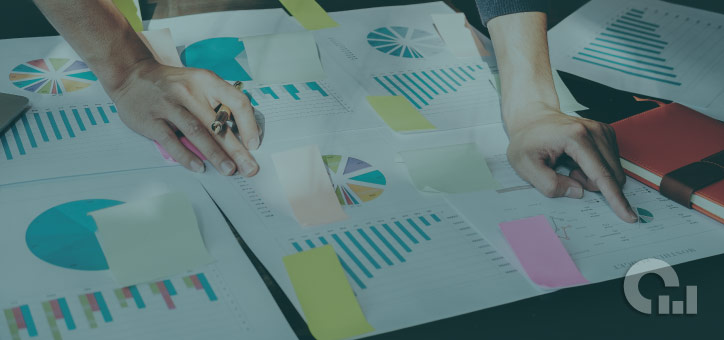 Another common career path for those who study business administration is to become a budget analyst. A position particularly well-suited for anyone enjoying the numbers side of business, budget analysts develop and oversee budgetary concerns for both private enterprises as well as governmental and non-profit organizations. 
An eye for detail is an important attribute for a budget analyst because part of their work is ensuring budgets are accurate, thorough, and remain in compliance with relevant laws and regulations. But most of all, the budget must make sense for the bottom line of the company or organization. Often these budgets are combined into overarching organizational budgets. 
Budget analysts may also work with project managers or others in positions of leadership, devising organizational and project-based budgets based on budget proposals and funding requests. 
Additional roles and responsibilities performed and fulfilled by a budget analyst may include presenting budget requests to executives within a company, developing budget proposals for others, and monitoring spending. They may also provide updates to managers and others in positions of leadership on the status of a budget and the availability of extra funds or funding alternatives based on spending.
According to the Bureau of Labor Statistics, budget analysts make about $77,000 a year, and there are roughly 55,000 jobs throughout the U.S. That number is expected to grow at a rate of 3% over the course of ten years, spanning 2019-2029, reflecting stable, near-term job prospects for the profession. Data from the BLS also states that budget analysts most often have a Bachelor's in Business Administration or a related major. 
The BLS goes on to add that many budget analysts working for the government earn the optional Certified Government Financial Manager credential from the Association of Government Accountants. 
According to the BLS, 22% of all budget analysts work for the federal government, while 13% work in education. Beyond those industries, 11% work in professional, scientific, and technical services; 11% work for state governments; and an additional 11% work in local municipal governments. Optimal states in which budget analysts should seek employment include California and Texas.
Human Resources Specialists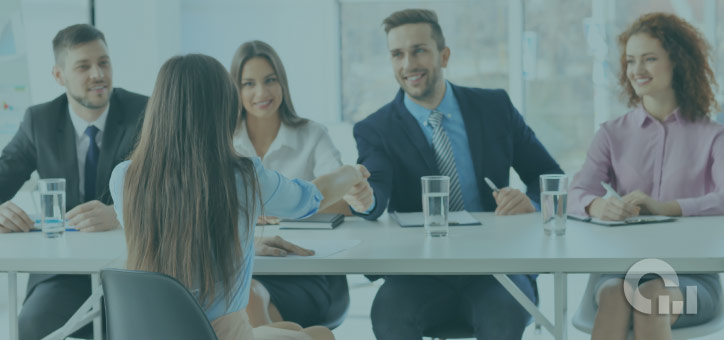 All businesses succeed or fail on the strength of the people involved, and managing that invaluable resource is the job of a human resources specialist. Many business administration majors go on to work in the field, and in their work, human resources specialists carefully consider the employment and staffing needs of an organization before interviewing possible candidates. They may also check references or even perform background checks on promising candidates.
Through the interview process, human resources specialists cover education background, relevant experience, and applicable skills before clearly outlining the duties and working conditions required. A human resources specialist may then finalize the hiring process for a qualified candidate or refer the applicant to a hiring team. Additionally, specialists may conduct orientation for new hires, managing files and updating relevant paperwork to the hiring process and employee record-keeping requirements.
 Some professionals working in human resources specialize as generalists, handling every aspect of the human resources work, while others work as recruitment specialists, being enlisted by an organization specifically for hiring.
According to the Bureau of Labor Statistics, human resource specialists make about $62,000 per year. There are roughly 670,000 human resources specialist positions across the United States, according to the BLS, and that number is projected to grow at a rate of 7% between 2019-2029, which is faster than average when compared to many other professions.
The BLS also notes that a bachelor's degree in business or a related major is the minimum educational barrier to qualify for work as a human resources specialist, and many go on to earn additional certifications from the Society for Human Resource Management, offering credentials like the SHRM Certified Professional and the SHRM Senior Certified Professional. 
There's the HR Certification Institute as well, which offers certification and additional training to HR professionals at all stages of their career.
The BLS shows that 15% of human resources specialists work in employment services; 13% work in professional, scientific, and technical services; and 11% work for the government. Following that number, 11% work in healthcare and social assistance, and 8% work in manufacturing. The vast majority of human resources specialists, however, work across a broad range of industries. 
States home to high employment rates for human resources specialists include Texas and California.
Accountants and Auditors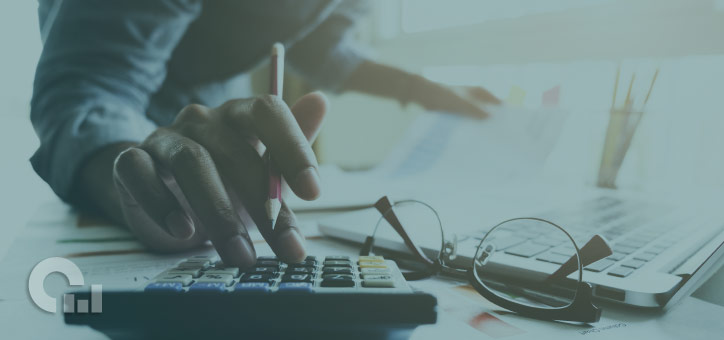 Accounting and auditing are other common career choices for those graduating with a degree in business administration. Some bachelor's degree programs in business administration, in fact, offer accounting concentrations, and many who are interested in working in this profession combine a bachelor's degree in business administration with a master's degree in accounting or a related field.
In their work, accountants and auditors ensure the accuracy of financial statements, checking that all financial record-keeping remains in compliance with relevant rules and regulations. They may also calculate and pay taxes owed by the company, maintain the bookkeeping, and ensure that accounting systems run at peak efficiency and – as always – are in full compliance with the law. 
Those who work in the profession must also maintain a broad range of financial records associated with the business operation, assessing and refining all aspects of the financial well-being of the company, including cost-reduction strategies, unexplored income opportunities, and other avenues for increased profit margins.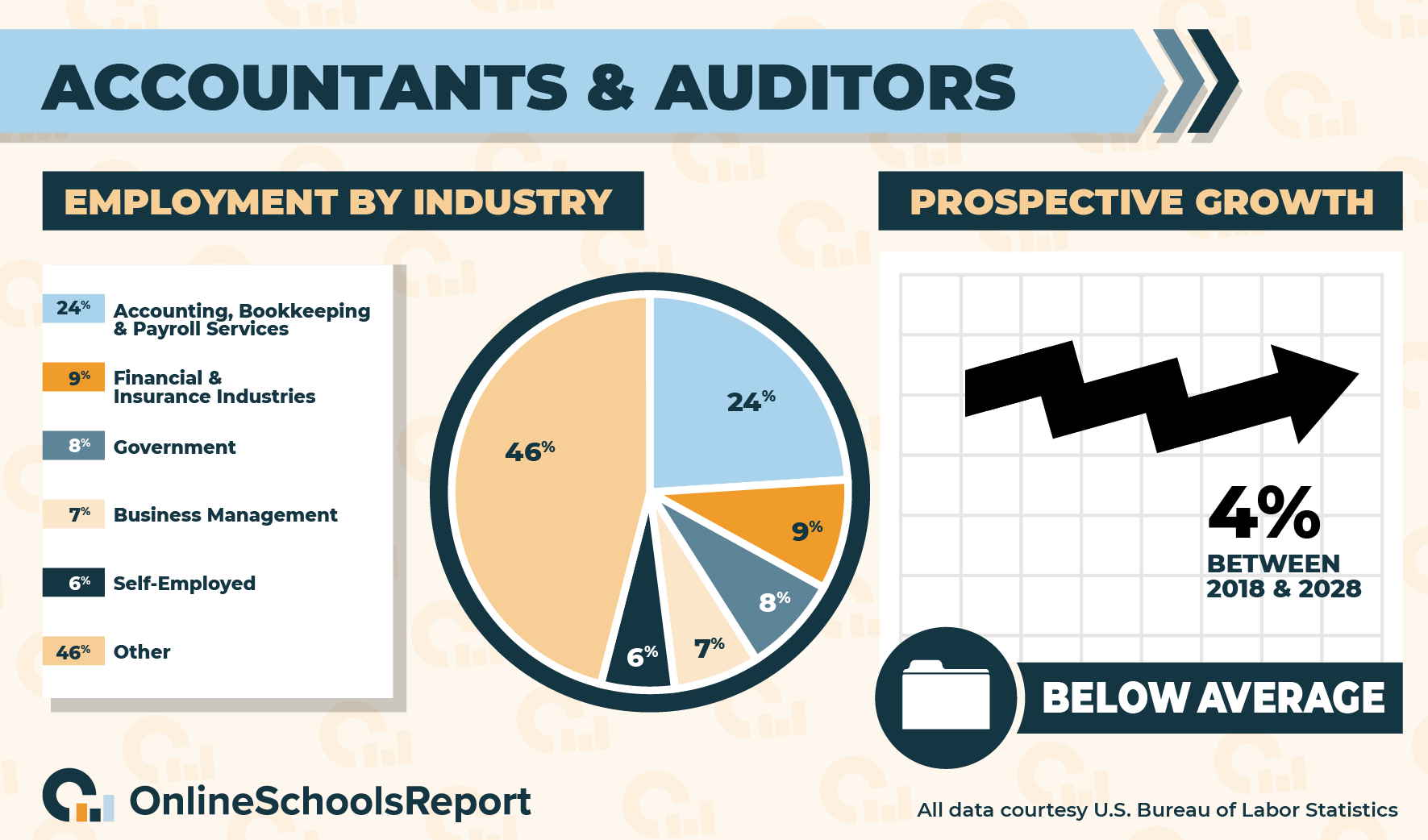 Some accountants and auditors specialize in government, management, and public accounting, while others are employed by independent auditing firms or even specialize in auditing a company's IT network for financial and nonfinancial data security. 
According to the Bureau of Labor Statistics, accountants and auditors, regardless of specialty, make about $72,000 a year, and there are 1.4 million jobs for accountants and auditors across the U.S. That already impressive number is projected to expand at a rate of 4% between 2019-2029, meaning job prospects look to remain stable for accountants and auditors going forward. 
Accountants and auditors work in a broad range of businesses and across wide-ranging industries. According to the BLS, however, 24% of accountants and auditors work in accounting, tax preparation, bookkeeping, and payroll services; and 9% work in the financial and insurance industries. Following that number, 8% of all accountants and auditors work for the government, and 7% work in business management. The remaining 6% are self-employed.
 Ideal states for accountants and auditors include California and Texas.
Purchasing Managers, Buyers, and Purchasing Agents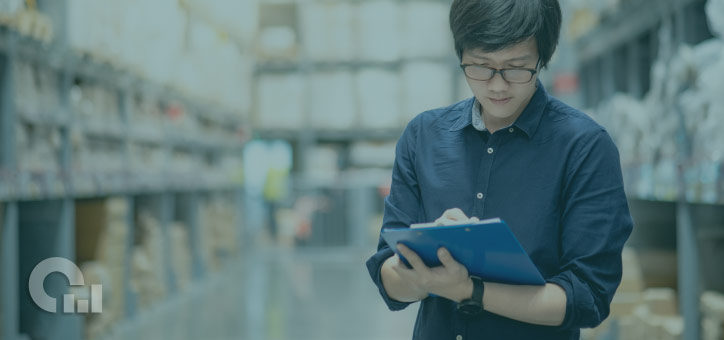 Purchasing managers, agents, and buyers often have business administration degrees, finding work in the wholesale and retail sector, as well as in many other industries. 
In their job, buyers work closely with wholesalers and suppliers, settling on price, selection, quality, and the timeframe in which goods and services will be delivered. This process may include interviewing vendors, visiting manufacturing centers and warehouses, and generally staying informed and up-to-date on new products and product developments related to the industry in focus.
An agreement must be reached between a buyer and a prospective vendor, and negotiating said contract will also be part of the job, which means working out an agreement and staying with the process until the product is delivered or the services are performed. In the event the product or the service is defective or otherwise inadequate, a purchasing agent must also take steps to address the issue, and purchasing managers must maintain and update records and contracts with vendors as needs change and the relationship develops.
In doing so, purchasing agents may be required to attend trade shows and conferences. Requisite skills for purchasing managers include financial literacy and a firm grasp on merchandise pricing, including fundamentals of retail math, among other disciplines.
Professionals in this line of work tend to specialize in particular products, industries, and services. According to the Bureau of Labor Statistics, buyers make approximately $70,000 annually, and there are about 500,000 jobs for purchasing agents in the U.S. Unfortunately, the BLS is expecting that number to decline at a rate of 7% from 2019-2029, but positions are still likely to become available through retirement. Furthermore, the buying role has been absorbed into many other related job descriptions. 
What's more, the BLS states that a bachelor's degree is the minimum educational credential for most purchasing agent positions. The BLS goes on to note that 23% of all buyers and purchasing agents work in manufacturing, and 14% work in the wholesale industry. In addition, 13% work for the government, 10% manage companies, and the remaining 8% work in retail.
Regarding purchasing managers specifically, 26% work in manufacturing, and 16% work in company management, according to the BLS. Following that number, an additional 12% work for the government, and 11% work in wholesale industries. Great states for residency if you're a purchasing manager, buyer, or purchasing agent include California and Texas.
Business Administration Degrees
What's clear is that a business administration degree opens all sorts of career opportunities – so what are you waiting for? We'll go over the many degree offerings in the subject in our next section.
Associate's Degree in Business Administration
Commonly offered at community and junior colleges, or through hybrid or online programs from online institutions, an associate's degree is a great first step for those interested in studying business administration. 
Offered as an Associate of Science, Associate of Arts, or as a nontransferable Associate of Applied Science, a business administration degree at this level provides students with the fundamentals they need to get started in the business and builds the framework to continue their education with a bachelor's degree and beyond, if they so choose.
Both AA and AS degrees are designed to transfer, and they are similar in many respects. An AS degree may slightly skew toward numbers and data, while an AA degree may better suit those interested in managing staff or working in customer service. 
Associate of Applied Science degrees, on the other hand, are meant for those intent on entering the workforce in entry-level positions, often as an executive or office administrator, or in small-business management. Since they are more vocational in nature, AAS degrees may also include fieldwork, internships, or additional practicum components.
As well as covering general education, an Associate's in Business Administration may cover core concepts in business management, finance, accounting, law, ethics, and interpersonal communication. Many interested in continuing their business administration education with a bachelor's degree or beyond also often begin with an associate's, saving both time and money while also earning the credits they need to graduate. 
Associate's degree programs usually feature 60 course credits, which most students complete in two years of full-time study. A high school diploma with transcripts is required to apply for any associate's degree program, though these standards vary from one program to another.
Beyond an associate's, the next option for those interested in studying business administration is a bachelor's degree, offered as both a Bachelor of Arts and a Bachelor of Science. Again, these degree choices are similar in many respects but different in others. Many students transfer to a bachelor's degree program of their choice after completing an associate's degree. 
Any bachelor's degree program in business will provide a solid grounding in business fundamentals, with a BS degree emphasizing numbers and data, and a BA program tending toward management, business development, and communication. Among many other topics, coursework in either program will cover finance, accounting, principles of business, marketing, and information technology.
In addition, a Bachelor of Arts program will require additional liberal arts courses, such as history and psychology, and a Bachelor of Science degree will tend more toward statistics, math, and possibly computer science. Either degree satisfies the minimum educational requirement for most entry-level positions in business administration, and those with a bachelor's degree will likely enjoy more career advancement opportunities and better earning potential. 
Any bachelor's degree program will be offered at a four-year college or university, either in-person, online, or in a hybrid format. Some programs are designed to accommodate the schedules of working professionals, and the nature of business administration degrees makes them particularly well-suited to virtual coursework. 
A high school diploma with transcripts and a GPA of at least 2.0 are prerequisites for any bachelor's degree. ACT or SAT scores may also be required, but application requirements vary among programs. Bachelor's degree programs often comprise 120 credits, or about 40 college classes, which takes most students four years of full-time study to complete.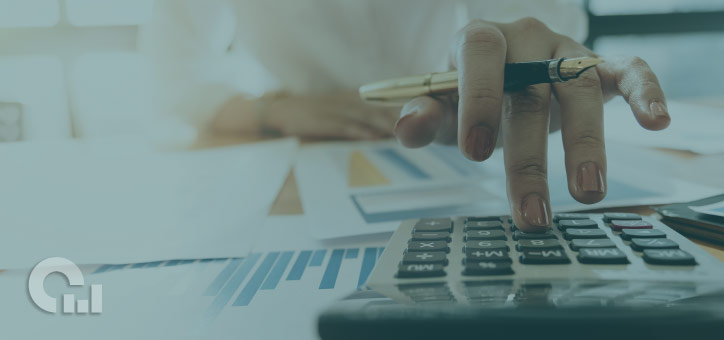 After earning their bachelor's degree, there are primarily three different kinds of master's degrees available for students interested in continuing their education in business administration. Perhaps the most well-known among these options is the Master of Business Administration, better known as an MBA, and students from all sorts of education and career backgrounds choose to pursue an MBA, so long as certain prerequisites are satisfied.
What's more, MBAs often take less time to complete and are more career-oriented in nature than graduate-level degrees in business administration. They're known for jumpstarting opportunities for career advancement, especially in fields like accounting, marketing, finance, data analysis, and entrepreneurship, and many startup founders begin their journey with an MBA. 
A Master of Arts in Business Administration, on the other hand, is very similar to an MBA in some respects but with a heightened emphasis on personnel management and communication in terms of coursework. Alternatively, Master of Science in Business Administration degrees are perhaps best suited for students interested in data analytics, statistics, or computer science relating to the world of business.
What's common in all the above-mentioned degrees is that any one of them will go a long way toward either career advancement into the upper levels of business management and corporate leadership or qualifying a graduate to teach at the level of a college or university. 
Though application requirements vary, the submission of undergraduate transcripts, including a completed bachelor's degree, and a GPA of at least 2.5  are most often required to apply to any master's program. For business administration programs, those undergraduate degrees tend to be business-related, though many go to graduate school for business with a variety of educational backgrounds so long as certain prerequisites are satisfied, especially in an MBA program. GRE scores may also be required. 
Lengths of master's degree programs range from 30-40 credit hours. This usually takes students two years of full-time study to complete, and MBA programs tend to be a little shorter. Most graduate-level programs will include a fieldwork, internship, or practicum component, in addition to a terminal thesis or master's project. It's also common for programs like these to be offered in-person, online, or through a hybrid model, accommodating the schedules of working professionals. 
Doctorate Degree in Business Administration
The final stop in the educational career of a business administrator is a Ph.D. or DBA. A Ph.D. in Business Administration will be more theoretical, academic, and research-oriented, while DBAs tend to emphasize skills and knowledge more applicable to the workplace, with coursework structured around the busy schedules of working professionals who may be seeking career advancement opportunities or increased income potential. A Ph.D. in Business Administration also better prepares graduates to teach and research at the college or university level. 
Coursework in DBA programs focuses heavily on leadership skills for top-level management positions. Typical topics covered might include leadership styles, modeling behavior, cultivating company culture, and executive decision making. Ph.D. programs will also require a terminal thesis, which is researched, developed, and defended with faculty advisors. A DBA program, on the other hand, will likely require a practicum and fieldwork. 
Business programs at this level typically take between two and five years to complete, though some students take longer. A master's degree in business or a related major with transcripts and a GPA of at least 2.5 are prerequisites for entry into any doctorate-level program, as well as GRE test scores, letters of recommendation, and a statement of personal intent. 
Class time in any program at this level will be mixed with seminars and workshops, leaning heavily on both in-person and virtual learning opportunities. Networking opportunities will be highly prioritized in any Ph.D. or doctorate program, especially in the discipline of business.