You can build a lot of bridges with a construction management degree.
Buildings, too. And you can make a pretty excellent salary while you're at it. Plus, with a construction management position, you can work outside on dozens of different sites—no cubicles, no bureaucracy. What's not to love? 
You probably want to know a bit more, though. Exactly how much do construction managers earn? What does the path to becoming a construction manager look like? Do you have to go to university, and must you attend a graduate program? This post will answer these questions and more, and we're pretty sure it will convince you that construction management is the right job for you.
What Is Construction Management?
Winston Churchill once said, "We shape our buildings; thereafter, they shape us." While he was most likely speaking metaphorically, this quote applies perfectly to construction workers and managers. They are responsible for making cities look appealing and inviting to new companies and residents.
From fulfilling massive private contracts with multinational corporations to building public housing complexes for communities in need, construction managers carry out a dynamic and essential duty. They estimate costs and budgets for construction projects, act as the construction company liaison, ensure the project complies with building codes and other legal requirements, and collaborate with construction specialists. 
That's a lot of doing, but that's not even everything. Construction managers also respond to work emergencies and hiccups, interpret contracts for clients and other professionals, and select subcontractors for projects. 
Clearly, they have many duties. So how does a construction manager learn to balance all of their tasks?
Usually, the path to construction management begins with an undergraduate degree. And while it's possible to learn construction management in the field—and some people do—large companies and clients prefer their construction managers to have a degree. And there's no better way to learn the many facets of the job than from certified instructors and experienced construction management professionals. Many of these professionals are members of the Construction Management Association of America, which offers certification and education programs. 
Most aspiring construction managers must also undergo extensive on-the-job training. They usually shadow a veteran construction manager and their team, occasionally fulfilling the duties of construction managers to prove their worth. Depending on the construction company, on-the-job-training may take anywhere between two weeks and two years. 
But don't let the extensive training intimidate you. Every construction manager must undergo field training. If construction managers didn't train on the job, they'd be susceptible to committing errors in the tasks that aren't taught in a university. Know that you'll be paid during this time and that, once you gain independence, you'll be forever grateful for the lessons you learned as a trainee.
Careers in Construction Management
Construction management is a specific field. There are, however, many adjacent fields to the construction management profession. Some of them are architecture, civil engineering, cost estimators, and architects. While each of these professions requires a specific skill set, it is possible for construction managers to transition to the professions listed above and detailed below. 
| | | |
| --- | --- | --- |
| Job Title | Approx. # years of education | Average Annual Salary |
| Construction Manager | 4 | $95,260 |
| Civil Engineer | 4 | $87,060 |
| Cost Estimator | 4 | $65,250 |
| Architect | 4 | $80,750 |
Construction Management
Construction management is one of the largest and fastest-growing professions in the construction and design sector. There are currently 471,800 construction managers in the United States, and the Bureau of Labor Statistics estimates that this quantity will grow by 10% by 2028. That means more opportunities, more flexibility, and often higher pay for current and aspiring construction managers.
Additionally, the Bureau of Labor Statistics also states that 40% of construction managers are self-employed. Of the other 60%, 17% work for specialty trade contractors, 15% work for nonresident building construction companies, 9% work for resident building construction businesses, 8% work for heavy and civil engineering construction companies, and 11% work in some combination. 
The pay breakdown for construction managers, according to BLS statistics, is as follows:
Those working in heavy and civil engineering construction earn $98,870 per year.

Construction managers working for nonresidential building construction firms earn $97,100 per year.

Specialty trade contractors make $92,710 per year.

Residential building construction managers earn $85,800 per year. 
Construction managers are almost always required to hold a bachelor's degree in construction management or a related field. Some construction managers obtain master's degrees in construction management; few construction managers obtain doctorates in the field, though they do exist. As we've stated, there's also on-the-job training for construction managers, which can add anywhere from a couple of months to a couple of years to your formal education.
To be a successful construction manager, you must be adept in your command of analytical skills, business and customer service skills, decision making, leadership, technical skills, writing skills, and time management abilities. You should have a natural talent in some of these skills to flourish on the job; the rest you will learn through experience and trial and error. 
One of the most widely loved aspects of the profession is the flexibility that construction management allows, especially for self-employed construction managers. But know that you will have to work long, hard hours sometimes. If you're willing to make the commitment, though, you will be rewarded handsomely. 
Civil Engineering
Civil engineers have many similar duties as construction managers. They design, supervise, operate, conceive, construct, and maintain infrastructure projects, from small houses to massive airports, dams, and water supply treatment systems. Thus, they have a wider breadth of work than construction managers, which comes with a slightly different education.
Civil engineering is also a pretty large sector, with 326,000 positions across the United States. The field isn't growing especially fast, but it isn't shrinking either. The Bureau of Labor Statistics forecasts that civil engineering will grow by 6% by 2028, making space for 20,500 additional jobs. 6% is the average rate of growth for the economy in the United States, meaning opportunities will be ample, if not abundant. 
According to the Bureau of Labor Statistics, 49% of civil engineers work in engineering service firms. Additionally, 11% work for state governments, 10% work for local governments, 6% work for nonresidential building construction businesses, 3% work for the federal government, and the other 21% work in other spheres. Some civil engineers mostly work in offices, while others spend most of their workday outside.
Here is a breakdown of average yearly salaries for civil engineers, as reported by the Bureau of Labor Statistics:
Federal government workers earn $95,380.

Civil engineers employed by local governments earn $93,380.

Civil engineers working for engineering firms earn $87,710.

Those working for state governments earn $82,030

Civil engineers employed by nonresident building construction businesses earn $76,340.
Most civil engineers hold a bachelor's in civil engineering, civil engineering technologies, or a related field. In these programs, students learn math, statistics, fluid dynamics, and engineering mechanisms. Some programs offer specialties within broader civil engineering programs that offer an in-depth look at a niche field, such as coastal engineering, geotechnical engineering, and ports engineering. 
Some states require students to receive a professional engineer (PE) license to practice civil engineering. Other states simply allow any civil engineers holding a bachelor's to work in the sector. Still, a PE license is recommended, especially if you want to ask for competitive salaries and management positions. Each state issues its own license, but most states will recognize licensure from other states. 
Cost Estimator 
Cost estimators are valued professionals in almost every existing sector. As the job title suggests, they estimate the cost and time required to build a product or complete a service. To assess costs, cost estimators identify and analyze multiple factors, recommend ways to reduce costs, maintain records of estimated and actual costs, and analyze and adjust estimates. 
Some cost estimators work for universal services, but most specialize in one sector or product. There are many types of cost estimators, but the two most significant categories are construction cost estimators and manufacturing cost estimators.
According to the Bureau of Labor Statistics, 35% of cost estimators work for specialty trade contractors. Additionally, 18% work for building construction services, 12% work in the manufacturing sector, 7% work in the automotive repair and maintenance field, 6% work for heavy and civil engineering construction firms, and 22% work in other areas. 
According to the Bureau of Labor Statistics, cost estimators earn: 
$75,890 per year in the heavy and civil engineering construction sector. 

$69,240 in the building construction field.

$65,650 per year when working for specialty trade contractors.

$62,630 per year in the manufacturing center.

$57,780 in the automotive repair and maintenance sector.
Most companies hiring cost estimators prefer to hire candidates with bachelor's degrees. Cost estimators can hold a degree in their area of expertise or an area that shows their ability to work efficiently. If you want to work for a construction firm, consider an undergraduate degree in construction management or engineering. If you'd prefer to work in the manufacturing sector, you'll be in good standing with a degree in engineering, business, or finance.
Most cost estimators receive some form of on-the-job training. Usually, these training programs focus on the specific software and processes of the firm. Some skills that cost estimators may learn on the job are cost estimation techniques, computer-aided design (CAD) software, building information modeling (BIM), and software particular to a company or firm. 
Architect
Architects are the designers of the construction world. They design houses, parks, buildings, airports, factories, and more. Look at any structure around you, and you can rest assured that an architect played a role in designing it. Some specific duties of architects are to plan designs with clients, give estimates on costs and construction time, prepare scaled drawings, manage construction contracts, and inform clients of unexpected payments or changes in the schedule.
Architects usually employ computer-aided design and drafting (CADD) and building information modeling (BIM) software to plan designs and show designs to clients and non-technical coworkers. Other architects work with hand-drawn blueprints, but computer software knowledge is required for the profession. Architects usually work in offices, but they may observe building teams at construction sites to make sure construction workers are following the architect's design. 
According to the Bureau of Labor Statistics, 69% of architects work for architectural, engineering, and related services. Of the remaining 31%, 20% of architects are self-employed, 3% work for the government in some capacity, and 3% work for construction firms. Most architects who are not self-employed work full-time, and there are often additional work hours required when deadlines are near. Self-employed architects have more flexible work schedules, and they often work from home.
According to the Bureau of Labor Statistics, architects earn:
$93,970 per year as government employees. While the most lucrative positions are with the government, remember that the government only employs 3% of architects. Thus, these positions are quite competitive.

$80,040 working for construction firms.

$79,830 as employees of businesses working in architectural, engineering, and related services. These positions are abundant, so expect a salary similar to the one stated here. Of course, more experienced architects and those working in management positions can earn more. 
The bare minimum requirement for a position in architecture is a bachelor's degree in architecture, which takes five years, one more year than most undergraduate programs. Many architects also earn master's degrees to gain a greater understanding of the field and have a competitive advantage over other applicants regarding jobs, especially for management positions.
Most states require architects to complete a three-year internship before becoming eligible for the Architect Registration Examination. This exam grants architects the licensure to work anywhere in America. Some aspiring architects begin the three-year internship as students to hurry their career paths.
Construction Management Degrees
So what does a construction management education entail? There are four possible paths: an associate, bachelor's, master's, and doctorate. Each of these programs offers different perspectives, levels of detail, and credentials. Note that while associate programs exist, most employers prefer bachelor's degrees. And while doctorates exist, too, they aren't necessary unless you want to become a professor or pursue the degree for its own sake.  
Associate's Degree in Construction Management 
So if an associate degree isn't enough to become a construction manager, what's the point of getting the degree? We'll tell you exactly why it's sensible: associate programs are often more affordable than bachelor's programs. 
More importantly, the credits from associate programs are usually transferable. Instead of attending a bachelor's program for four years, you can complete an associate in two years, transfer to an undergraduate program with two years worth of credits, and graduate with a bachelor's in another two years. That will save you time, money, and the logistics of attending undergraduate institutions for four years.
To gain admission to an associate program, you must have a GED or high school diploma. You often need a 2.0 or higher GPA, but some may be okay with a lower GPA. Some but not all programs require you to submit letters of recommendation, application essays, and complete admissions interviews. 
Most associate programs take two years to complete. They consist of around 15 classes or 60 credits, but some programs vary in length. Associate programs in construction management include general education classes and courses in the construction management field. Some classes you may take in this program are Strength of Materials, Cost Estimation, College Algebra, Public Speaking, and Applied Statistics.
You can often find associate-level construction management programs at your local community college. This program isn't heavily abundant in community colleges, however, so you may have to commute to a nearby city to find a dedicated construction management program. 
Bachelor's degrees are the typical starting point for construction managers. You can begin a bachelor's program after high school or after graduating from an associate program. Bachelor's programs aren't typically as affordable as associate programs, but the quality of education is often higher at four-year institutions. How you weigh money and education, though, is up to you. 
Bachelor's programs differ in requirements. More demanding schools ask students for a 3.0 or higher GPA, ACT and SAT test scores, letters of recommendation, admission essays, and admissions interviews. 
Less competitive learning institutions usually require applying students to have a 2.0 or higher GPA. They often dismiss test score requirements, letters of recommendations, and admissions interviews, but some schools may require these materials. Often, schools will want to see that you have experience in the construction field or a clear dedication to it. If you can't provide evidence of either thing, you can make up for it with a strong admissions essay.
Bachelor's programs usually take four years to complete, but students can finish these programs in anywhere from three to eight years. The 120-credit programs mix general education, construction management, and elective requirements. Students can add minors if they wish, which can significantly benefit your resume and knowledge base. 
Some common construction management courses are Engineering Economics, Computer Aided Engineering, Construction Materials & Methods, and Sustainable Construction. There are hundreds of undergraduate construction management courses around the states. You can find the best online programs on our list of The 5 Best Online Bachelor's in Construction Management.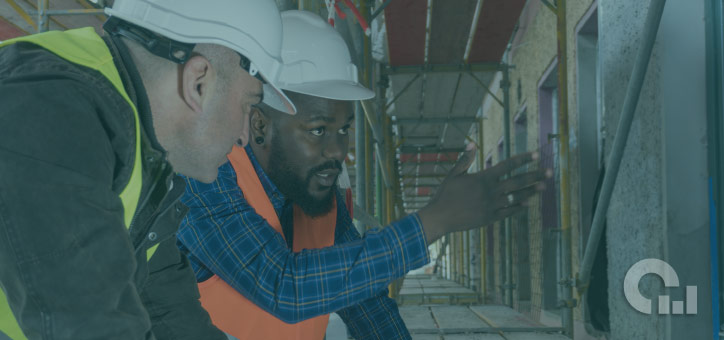 A bachelor's degree will give you the required credentials for the construction management profession, but what about going above and beyond? If you believe that more education results in more knowledge and often better opportunities, you may want to consider a master's in construction management. Having a master's in the field will set you apart from your competition and grant you access to better and higher-paying jobs.
If you want to gain admission to a master's in construction management program, you should have an undergraduate degree in a similar field. Some of the most common undergraduate degrees for master's students are in civil engineering, construction management, architecture, and engineering management. Applicants usually must also provide GRE or GMAT scores, letters of recommendation, a professional resume, and a personal statement. 
Most master's programs in this field take one year to complete. Some courses that students often take in these programs are Construction Practices, Construction Business, Project Controls, and Construction Planning. These courses offer insight into topics that will help you prosper as a construction manager.
There are dozens of excellent master's programs in the field. You can find the best ones on our list of The Best Online Master's in Construction Management. If you prefer on-campus learning, state schools and large private institutions usually have a graduate construction management program. 
Doctoral Degree in Construction Management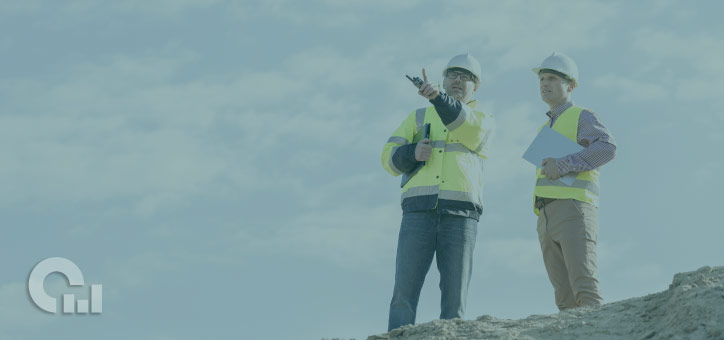 Doctorates in construction management are available at a few select universities in the country. We'll clarify that these degrees are hardly necessary. Few professional firms expect their workers to have doctoral degrees. And if you want to become an educator at a public university, know that many instructors in construction management programs only have a master's or bachelor's.
But if you're in it for the education, then a doctorate makes perfect sense. Some schools offer dedicated doctorate programs; others offer hybrid master's and doctorate programs to expedite your education and reduce your debt. Doctorate programs usually require applying students to have solid GRE or GMAT scores, official transcripts from an undergraduate program, a 3.0 or higher GPA, and a proven dedication to the profession, as detailed in a professional resume.
Students in doctoral programs are typically expected to have a specific research interest. That may be sustainable building, ocean engineering, or another concentration in the field. PhD programs usually take three-to-five years to complete, depending on your research track and the speed of your program. Students must complete and verbally defend a written dissertation to graduate.