Early childhood education degree programs, also known as ECE degrees, are geared towards students who aspire to become teachers for young children.
However, that's not all you can do with this degree; not only are there different kinds of ECE teachers, but there are also other roles that you can fulfill with a degree in early childhood education. 
In this article, we'll explore those options in more depth.
What Is the Purpose of Early Childhood Education?
'Early childhood' in the context of these programs means from birth to around eight or nine years old, or up to the third grade. It's a significant period of growth, with the brain developing more quickly in this time than at any other period within a person's lifespan. As a result, both the environment and the people that a child interacts with play a huge part in how that child will develop.
Early childhood care and education, or ECCE, is designed to develop well-rounded children from a societal, emotional, physical, and cognitive viewpoint, ensuring that each person has the best chance of success in life.
What Can You Do With an Early Childhood Education Degree?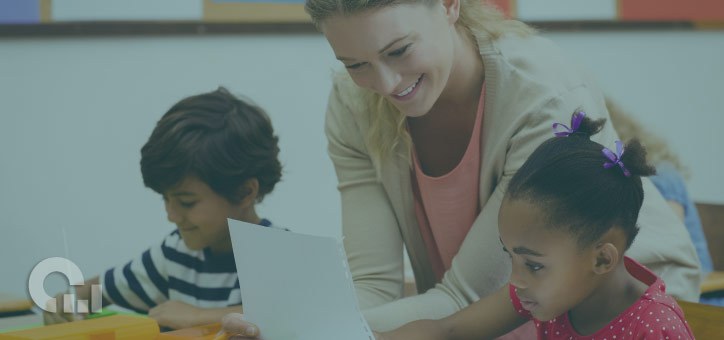 Here is a brief overview of some of the roles that would be open to you after graduating from a degree program in early childhood education, or similar:
Childcare Center Director
Childcare center directors look after the day to day management of a childcare center, directly supervising the teachers and other staff working within the organization. These workers handle responsibilities such as training, hiring new staff, crafting and revising curriculums, and potentially managing the center's budget. With enough experience and the right resources, you may even be the owner of the premises.
Similar to a preschool teacher, kindergarten and elementary teachers prepare lesson plans and class schedules, assess students, and monitor their progress. At this age, there is still an element of attending to the emotional and social needs of your students, but the challenge can be greater; the children are more active throughout the day and will have more activities filling their schedules.
Nanny
The role of a nanny doesn't necessarily always require a degree, but in some cases, it can help. Based on the specific role, you may be providing simple supervision within a client's home, or you may be tasked with accompanying children to and from an event, assigned cleaning duties, or asked to source food shopping.
School Counselor
As an ECE graduate, working in a school doesn't mean you have to be a teacher. School counselors are kept on-hand to help students with issues such as academic success and socialization. Since these skills aren't typically taught inside of the classroom, your specialist support can be invaluable to kids who are struggling. You'll typically work one-on-one with these students in the privacy of an office.
Special education teachers normally work exclusively with students who have a range of physical, emotional, or mental issues, or learning disabilities. Depending on the types of students you're responsible for, your daily duties could vary widely. You'll need to assess their abilities, determine their educational needs, and plan activities that specifically take these factors into account.
Is a Degree in Early Childhood Worth it?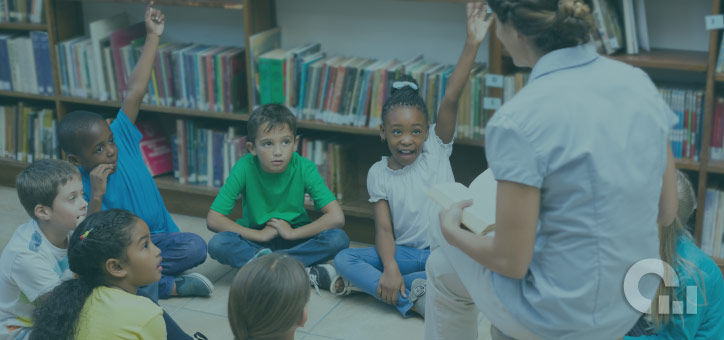 People have different definitions of what makes a career 'worthwhile'. Some are content with the personal satisfaction that certain types of roles bring; for example, educating young minds and preparing them for their future can be seen as incredibly worthwhile to many people. However, others are more drawn towards careers that have an abundance of opportunities and high salary ceilings.
In terms of earning potential and job growth, below we've highlighted statistics provided by the Bureau of Labor Statistics (BLS) for the above roles, which should help you to form an opinion. The quoted growth statistics are predicted between 2018 and 2028:
Childcare Centre Director – $23.18 hourly / $48,210 annual salary (median, 2019). Faster than average growth (7%) with 4,800 new positions.

Kindergarten & Elementary Teacher – $59,420 annual salary (median, 2019). Slower than average growth (3%) with 53,100 new positions.

Nanny – $11.65 hourly / $24,230 annual salary. Slower than average growth (2%) with 27,700 new positions.

Preschool Teacher – $30,520 annual salary (median, 2019). Faster than average growth (7%) with 36,900 new positions.

School Counselor – $27.42 hourly / $57,040 annual salary (median, 2019). Faster than average growth (8%) with 27,200 new positions.

Special Education Teacher – $61,030 annual salary (median, 2019). Slower than average growth (3%) with 13,600 new positions.