For most students, going to college isn't a spur-of-the-moment decision. It takes time and planning to narrow down your college search and prepare your application materials. To make sure you get everything done on time and don't miss the start of the semester, keep college application deadlines in mind.
When Are College Applications Due?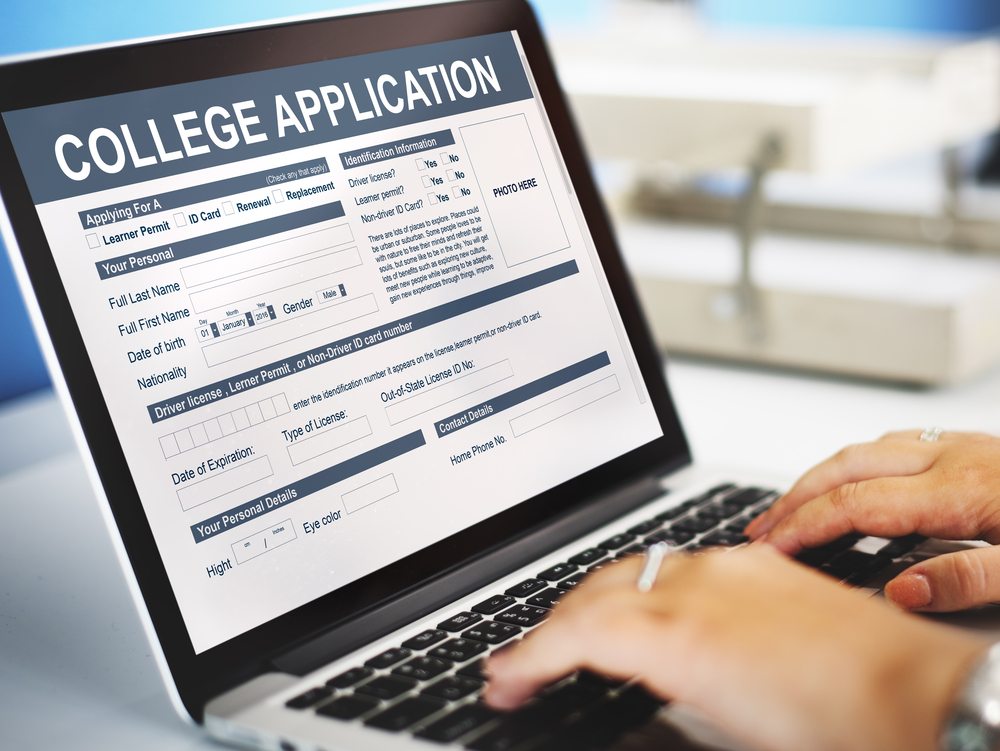 Generally speaking, you must apply to college at least several months—more than half a year—before you intend to start your studies. Considering how much time actually goes into the process of applying for college, prospective students are often urged to begin narrowing down their list of colleges and preferred programs of study a year or more in advance. For example, high school students who intend to go to straight to college during the first fall after they receive their diploma should be researching colleges and visiting their campuses as early as their junior year. Early in their senior year, they should be preparing to submit their applications.
Naturally, your college enrollment date affects your application deadline. While a fall semester start is traditional, plenty of students begin their college studies in the spring. Application deadlines vary not only by individual institution but also by the time of year students intend to begin their studies.
When Are College Applications Due for Fall?
Students should plan on submitting all college applications for fall semester start dates no later than early January of the year they intend to begin school, according to U.S. News & World Report. Keeping this guideline in mind is helpful for planning the work needed to complete the application process. These tasks include scheduling standardized tests and placement exams, crafting compelling essays and writing samples, and gathering letters of recommendation.
Still, since each school sets its own application deadlines, you shouldn't assume that all of the colleges you are considering will necessarily give you this long to apply. College application deadlines for fall may be as early as December, November, or even October. On the flip side, certain schools may allow students more time to get in their applications, occasionally accepting applications for fall enrollment in February or even later. Students submitting their fall admissions applications by the regular decision deadline (as opposed to early decision or early action deadlines) will often get a response to their applications in the spring, most commonly sometime around March or April.
When Are College Applications Due for Spring?
If you're applying for entry into college during the spring semester, be prepared to submit your application materials in the fall—the earlier, the better. While some colleges may give prospective students until the start of December to submit their spring applications, many schools set their deadlines in November or even as early as October. At some schools, applying for the spring semester instead of the fall semester will reduce the wait time to hear a decision, with notifications of acceptance being made in as little as two weeks of the deadline or the date the application was submitted.
How Rolling Admissions Policies Affect College Application Deadlines
Having more time to submit your application materials may sound like a better deal. However, waiting too long could hinder your college plans, even if you don't miss any deadlines. That's because many colleges admit students on a rolling admissions basis.
In a rolling admissions policy, Forbes explained, college admissions teams review applications on an ongoing basis as they arrive. Rather than waiting to review all applications, colleges that use a rolling admissions policy begin making acceptance decisions right away. These schools start filling the spots they have available for students without regard to their application deadlines (if they even have official deadlines).
Students who meet the school's admissions standards are accepted on a first-come, first-served basis at colleges with rolling admissions, so the longer you wait to submit your application, the greater the competition for remaining spots. Grades, extracurricular activities, and all else being equal, two students who apply to the same schools with rolling admissions policies may not have an equal chance of getting into the school solely because of the timing of their application submissions.
What Prospective College Students Should Know About Early Action Deadlines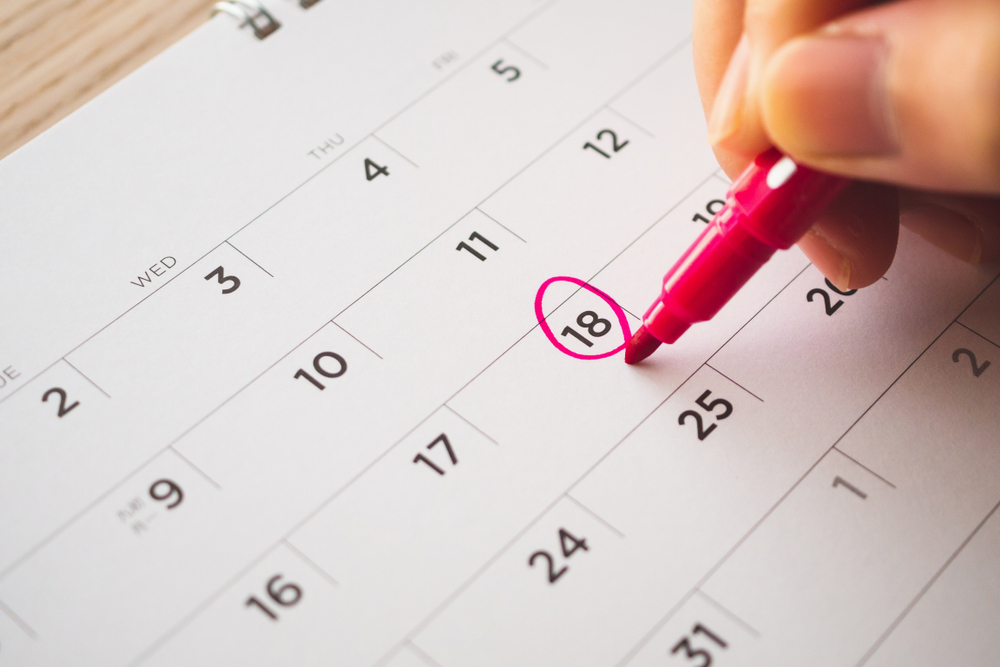 As you have started your college search, there's a good chance that you have run into the terms "early action" and "early decision." These terms, both of which describe admissions programs that impose shorter than average deadlines on the students that apply to them, aren't interchangeable.
When applying under an early action policy, you apply to a school early and receive a decision about acceptance early, as well. Generally, early action programs don't require you to commit to going to that school, although the terms of some programs may prohibit you from applying for early action at other institutions. On the other hand, early decision programs require applicants to commit to the school if accepted, according to U.S. News & World Report. While a well-prepared student with strong academic accomplishments and a standout application may choose to apply to multiple schools under early action policies, they would have to choose only their first-choice school if applying as an early decision candidate.
Most early action and early decision deadlines are either early November or mid-November. However, some schools require prospective students to apply for early action admissions even earlier, such as by the middle of October. As with regular decision deadlines, early decision deadlines vary by school, so applicants should consult their intended institutions sooner rather than later. Generally, students applying to a program through early action or early decision policies will find out if they were admitted in time to send out another round of regular decision applications to their backup colleges, if necessary. In some instances, students' applications may be deferred to the next round of application reviews rather than being accepted or outright rejected.
Financial Aid Deadlines and Filling Out the FAFSA
Keep in mind that the actual application isn't the only form you need to fill out to get to college. If you're going to be seeking financial aid—as more than 86% of students do, according to the Education Data Initiative—you need to fill out the Free Application for Federal Student Aid (FAFSA), which you can do online.
The FAFSA application for a given school year usually opens nearly a year before the academic year would start, on October 1st of the year during which you are undertaking the college application process. If you were applying for financial aid for the 2022 through 2023 school year, for example, you could begin applying for financial aid as early as October 1, 2021.
In fact, you should submit your FAFSA as close to this date as possible. Federal deadlines give students until June 30th of the academic year for which they are seeking aid. In the case of our example, students have until June 30, 2023, for the 2022 through 2023 school year.
However, states and colleges may have much earlier deadlines. Further, some funding is distributed on a first-come, first-served basis. As such, waiting to submit your FAFSA means you may wind up receiving less aid. Finally, students typically need financial aid money to be able to afford your tuition, fees, room and board costs, textbooks, and living expenses. Waiting until the academic year is already over doesn't make sense for you financially.
How Important Are College Admission Deadlines?
What happens if you miss university application deadlines? How big a deal is it if your application is late?
Some schools may still consider late applicants, but there are no guarantees. If you have your heart set on attending a certain school or enrolling in a specific major from the get-go, missing admissions deadlines could derail all of your college plans.
That said, a missed deadline doesn't mean you have to give up hope. It might just mean that you have fewer options, at least for starting your studies. Your dream school may refuse to review your late application, leaving you scrambling to find backups (or backups for your backups), and there's nothing you can do about it. If you're trying to get into a competitive major, you may have to settle for a more general major now. Working hard during your freshman year can prepare you for applying to transfer into that program of study later.
What to Do When You Have Missed College Application Deadlines
As soon as you realize that you have missed (or are likely to miss) an application deadline, reach out to the college admissions team right away. If you have a valid reason for not getting your application in on time, you may have an easier time convincing admissions personnel to review your application despite its lateness. Generally, the more prestigious and selective a school is, the less likely it is to consider late applications. Still, it never hurts to ask.
Be aware that the process of submitting a late application may be more work than submitting your application on time. Often, you won't be able to submit the application online through regular channels, like the school's admissions website. Instead, you may need to compile printed copies of everything and mail or fax your application to the school. If you need to rush report standardized test scores to a school, you may have to pay extra for this service.
Even at schools that don't use rolling admissions policies, admissions teams are already reviewing the on-time applications. The number of spots left for students is dwindling. If your application wasn't already strong, you might have a harder time getting into school when applying late, even if the admissions team doesn't hold your tardiness against you.
Generally, if you miss college admission deadlines and admissions teams will not consider a late application, you have two choices.
You can choose another school or program that will accept your application this late, or
You can wait until the next application period begins.
Some students decide to start their education at a different institution, with the intention of possibly applying to their intended school as a transfer student later in their college studies—and, this time, making sure that the application arrives on time.
Can You Sign Up for College Late?
What if you didn't plan ahead? If you're not particular about the school you go to or getting into a competitive degree program, you may be able to sign up for college courses right up to the day before the semester starts. However, there are some caveats to rushing your college application this way.
Only certain schools and programs will allow students to enroll at this late date. Generally, the types of colleges most likely to allow students to apply or enroll with little advance notice include:
Online schools
Schools with more frequent term start dates
Degree programs meant for working professionals
Community colleges
Western Governors University, for example, offers term start dates on the first of every month and accepts applications through the 15th of the month preceding a student's intended start date.
Many community colleges have open admission policies. This means that the institution accepts everyone, as long as they meet eligibility and course prerequisite requirements. At community colleges with open admissions, you don't have to be accepted as a student to start taking classes.
In some cases, schools accept students who missed the application deadlines as non-degree seeking students. This allows students to start taking their college courses despite not being officially accepted into a program. Enrolling as a non-degree seeking student is one option to keep yourself from falling behind. Although you decided to go to college late or procrastinated on getting in your application, you can still take courses.
However, enrolling as a non-degree student has its drawbacks. You can apply to your intended program during the next application period, but there's no guarantee you will be accepted. Non-degree seeking students aren't eligible for financial aid, so you will have to foot the bill for your studies yourself.
When Is the Earliest You Can Apply for College?
Does the thought of having to plead with admissions personnel to review your late application fill you with anxiety? If so, you can avoid that problem completely by applying for college as soon as possible.
When Do College Applications Open?
You may apply to college up to a year before the semester when you plan to start your studies.
When do college applications open for fall? The earliest most colleges and universities open their application portals and begin accepting applications for consideration for the fall semester is in August or September of the year leading up to the intended academic year. Suppose you were applying to start pursuing your bachelor's degree in the fall of 2022. You may be able to submit an application as early as August of 2021.
Colleges typically don't accept applications for spring semester admissions as much in advance as they do for fall enrollment. Many schools open applications for the spring semester during the summer preceding the spring term when students intend to enroll.
When Does Common App Open?
Are you planning on applying to school using the Common Application? More than 900 colleges and universities across the United States accept this standardized application, streamlining the admissions process. Every year, the Common Application opens on August 1st, according to U.S. News & World Report.
One thing the Common Application doesn't standardize is application deadlines for colleges. Two schools that both accept the Common App may have different application deadlines and different cutoffs for specific programs.
Deadlines for the schools and degree programs you're interested may be far off, but don't wait to get working on your application. Many schools that accept the Common App also have rolling admissions policies in place. This means your school could run out of spots even if admissions deadlines haven't passed yet.
What Are The Deadlines for College Applications: Conclusion
Knowing your college application deadlines is important. If you don't plan ahead to meet those deadlines, starting college may not go as smoothly as you had hoped. Ideally, students should start thinking about their college search and the application process over a year before they plan to start their studies. Early on, you should begin taking standardized tests, figuring out who to ask for letters of recommendation, and preparing to write admissions essays.
Be ready to submit your application package anytime between late August or early September, when fall admissions typically open for the following year, and your school's deadline. Typically, that deadline is the start of November for early action and early decision admissions or January for regular decision admissions. Don't forget to fill out your FAFSA promptly—as close to October 1st as possible—so that you can receive the full amount of financial aid for which you're qualified. Keep track of each requirement for your application, and consider setting up weekly check-ins to assess your progress toward being ready to submit your application.
Like any major project, applying to college is a process. Although it can seem daunting, breaking down what you need to do and building into your schedule the time to complete each task can help make the college application process more manageable.
Every year, millions of students apply to college in the United States—and the majority of them are accepted somewhere, according to the Pew Research Center. There were 19.6 million students enrolled in college during the fall semester of 2019, according to the National Center for Education Statistics. If they can do it, so can you!
Related: