Civil engineering technicians work directly with civil engineers to plan, design, and build essential infrastructure.
This includes bridges, highways, utilities, and many other structures. They're also involved in the construction of buildings of all types.
Technicians carry out many of the administrative tasks associated with construction management, including preparing plans and documentation, estimating costs and budgets, and scheduling essential meetings between project personnel. While the civil engineer will often contribute to these tasks, they tend to spend more time actually planning and designing each project.
What do you think? Does a career as a civil engineering technician appeal to you? If so, keep reading this article to find out the necessary steps toward becoming a civil engineering technician and how you can find success in this field!
What Steps Do You Need to Take to Become a Civil Engineering Technician?
While it's not completely essential, and some employers may hire those without one, an associate's degree in civil engineering technology is generally accepted to be the minimum level of education required for a civil engineering technician. Some vocational and trade schools may offer programs geared toward this profession, but you may find that some employers' doors remain closed to you without a degree.
If you've set your sights on this career path and haven't yet obtained your degree, then you should focus your preceding studies on math and science courses, including physics, geometry, and chemistry. Much of the work done by civil engineers and civil engineering technicians now uses CAD (Computer-Aided Design) software, so you should also aim to take any available computer and technology courses in relevant areas too. These might also include the use of specialist software, such as programs used to create blueprints, designs, and other planning documentation.
When subsequently choosing a degree program, try to look for those that are accredited by ABET, as they are one of the primary accrediting bodies for programs in the areas of applied and natural sciences, and computing, engineering, and technology programs. More than 4,300 programs have been accredited to-date, and some employers favor graduates who have graduated from an accredited program over those who have not.
Will I Also Need Licensure to Become a Civil Engineering Technician?
Once you've qualified for the role, the good news is that there's no need to obtain any special certifications or licensure. That is to say, it isn't an industry requirement, though some certifications do exist for civil engineering technicians. While they're not mandatory, they could help you to secure higher salaries or more senior roles in future. Look to the National Institute for Certification in Engineering Technologies (NICET) for more advice and information on the options available.
To obtain certification in this role, you will be expected to evidence your work experience in the role, in addition to passing examinations. You will also likely be expected to provide recommendations from employers or supervisors. Part of the role involves continually refreshing your knowledge and skills and recertifying at regular intervals to ensure your knowledge is kept up to date.
How Much Does a Civil Engineer in Training Make?
First, let's look at the earning potential for both civil engineering technicians and civil engineers. According to the Bureau of Labor Statistics, the median pay in 2019 for a civil engineer was around $87,060 annually. During the same time period, civil engineering technicians made around $53,410.
One of the most common career paths for civil engineering technicians is to progress to becoming a civil engineer after gaining experience and earning their bachelor's degree. This takes a considerable amount of on-the-job training and experience that's gained in the technician role, plus further time spent studying at university. According to Payscale.com, you could be earning around $58,085 on average as a trainee civil engineer, which is similar to the amount earned by a technician.
What Are the Skills Required for Civil Engineering Technicians?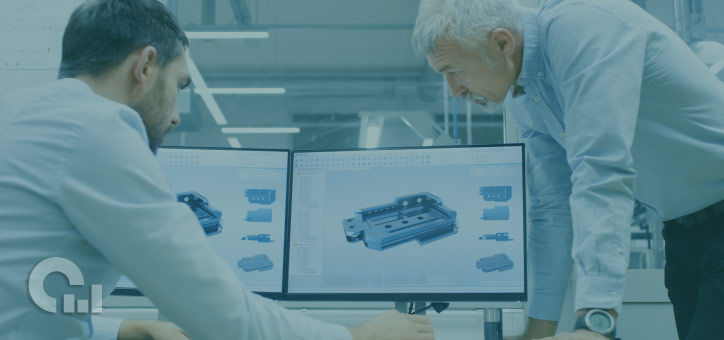 In addition to a strong proficiency in areas like physics and math, civil engineering technicians need a range of 'soft skills' to perform competently in this role. Here are some of a civil engineering technicians essential skills:
Critical thinking; Civil engineering technicians need to work closely with appointed civil engineers to identify early any impediments to the project and its success. Doing so is essential to avoid safety issues, wasted resources (time or budget), and to ensure that new structures adhere to building codes and other regulations.
Decision making: Construction management is a high-pressure environment with tight deadlines. As a result, technicians need to be able to make decisions quickly and use all the available information, whether this means sacrificing previously planned packets of work or deciding to take on extra resources to hit a deadline for example.
Observational skills: Civil engineering technicians commonly perform job site analyses. This could mean gathering soil samples, preparing the foundations for a build, and so on. Technicians need to be adept at examining a job site and spotting all the potential problems that could delay construction work before reporting them back to the civil engineer in charge.
Problem-solving: This is a skill that's essential for both civil engineers and civil engineering technicians. There will inevitably be problems that arise during any build. Technicians must be prepared to identify and solve these problems without putting the project at risk.
What If I Don't Want to Study for a Degree to Become a Civil Engineering Technician?
As mentioned, some employers do prefer candidates to possess a degree at least to the associate's level, but the good news is that there are other ways to find success in this field. The other most commonly pursued route into this role is through the acquisition of work experience related to the field. According to the Bureau of Labor Statistics (BLS), two of the most common roles that can afford relevant work experience are the drafter and computer-aided design (CAD) operator.
Drafters are involved with the use of software to create technical drawings from the designs provided by civil engineers and architects. Similarly, CAD operators employ computer-aided design software to create similar plans. The good news is that many technical or vocational schools offer courses in engineering and design software, so you could theoretically complete courses like these, before finding work as a drafter or CAD operator. From here, it's a matter of gaining real-world, hands-on experience in the role for a number of years, before applying for a role as a civil engineering technician.
There's no specific time limit on how long you'd need to work in this role, as it will depend on the roles that become available and your own progression in the field in terms of skills, knowledge, and experience. You may also find that opportunities become available in the company for which you are working, which could give you a competitive advantage.