Working for other people can limit your earning potential and lower your job satisfaction.
Take control of your schedule and your working life by starting a health and wellness business. While it may sound daunting to some, and the fact is that it's a journey filled with many ups and downs, opening your own business can be one of the most rewarding experiences life has to offer.  
If this sounds like something you may want to try doing, then keep reading to learn how you can open your own health and wellness business. 
READ MORE: How to Start a Health and Wellness Center
What Is a Wellness Business?
A wellness business can take many different forms, but all of them involve improving the health and wellbeing of your clients in some way. More and more people are becoming interested in health and wellness, which means if you're passionate about these topics, you have a good shot at making a financially and professionally rewarding business. Let's start by discussing some types of wellness businesses that you may be interested in pursuing. 
If you love discussing health topics and working with individuals, becoming a health and wellness coach may be the perfect job for you. A health coach educates their clients on proper diet and exercise routines and works with these individuals to reach their health goals. 
Becoming a yoga teacher or a personal trainer is also a great skill set to have if you want to open up your own wellness business. These kinds of job titles typically fall under the heading of fitness trainers and aerobatic instructors. While personal trainers tend to work with clients on an individual basis, yoga teachers are more commonly found leading groups of people in classes. 
READ MORE: Ultimate Guide to Health and Wellness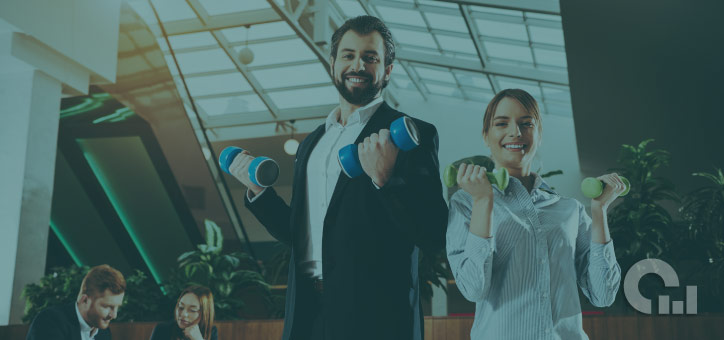 Individuals who wish to become either a personal trainer or a yoga teacher will be required to complete a certificate program. Those wishing to become personal trainers and open fitness businesses can expect to finish their certificate program in three to six months. 
As you can see, you can perform many kinds of jobs if you wish to open your own wellness and health business. The above-mentioned careers are by no means an exhaustive list of possible careers you may choose to pursue, but a jumping-off point to help you think about wellness jobs. 
READ MORE: Best Online Health and Wellness Degrees
What Is a Good Way To Start a Business?
Starting a wellness business can be both an incredibly rewarding experience and a daunting one. The key to making this process as hiccup-free as possible is making sure you plan and organize extremely well. We're going to walk you through some of the significant processes you'll need to make sure your business is successful from the start. 
The first step you'll need to do to start a health and wellness business is to ensure that you have all the required certifications or licenses needed to perform or sell your service or product. Some states require specific certification for wellness professions, and the practicing of these services without the appropriate certifications or licenses could result in legal trouble. You can check the requirements you need by reaching out to your state's health or healing board, often found on the state's website. 
Market Research and Building the Foundation of Your Business
Secondly, you'll need to do your market research and pick your area of specialization. While focusing on general wellness for everyone sometimes works, it is often better to specialize your skillsets to a particular audience and clientele. Once you have assessed the demand for your specific service, it's time to evaluate the start-up costs associated with getting your wellness business up and running. 
There are many free resources on the internet that give checklists of things that need to be completed before opening your doors to your clientele, such as getting a business license and paying applicable sales taxes.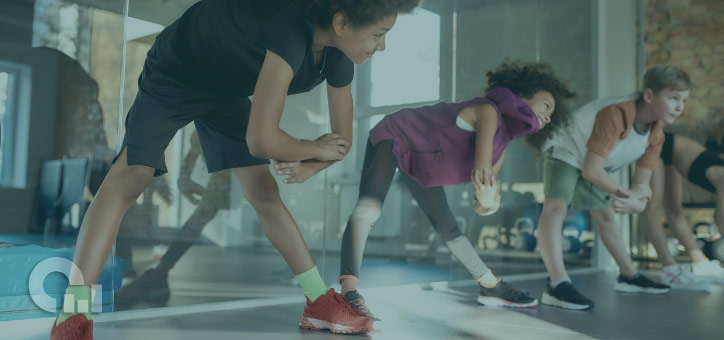 Marketing and Networking
Next, its time to start marketing your wellness business, which some people find the best part of the job, while others fear the very thought. Marketing your business can take many forms, including creating a website, going to business networking groups, and giving talks and presentations to groups of people. 
Marketing is how you're initially going to get people through your door, but eventually, if you're providing excellent service to your customers, you'll have to do less and less as more of your business will come from client referrals. 
Expanding Your Business With Another Person
Hopefully, you'll have grown your business within three to four years to the point that it makes financial sense to hire another wellness practitioner that complements your business. Often, others you bring in will either rent space from you or work as an employee. Talk to your accountant about the best way to bring in another person to your business when the time comes. 
How Much Do Wellness Centers Make?
To become a health and wellness coach, you'll need to enroll in a health and wellness certification program, which typically takes around six months to complete. Payscale.com lists the average hourly pay for a wellness coach at $18.09 per hour and the total yearly pay between $21,133 – $75,996. Corporate wellness coaches can expect to earn similar pay as a health and wellness coach.
Those working as fitness trainers and aerobatic instructors, such as yoga teachers and personal trainers, can expect to earn a median hourly pay of $19.42 or a yearly salary of $40,390. 
Related: