From true crime and celebrity interviews to money management, there is seemingly a podcast for everyone and every interest — with more than 1 million available for download. Whether they're used as a study tool or entertainment during a long commute, the power of podcasts cannot be denied as a storytelling tool.
The diversity in the number of podcasts out there makes them a great tool for learning new things from the comfort of your home, car or daily stroll. Students especially can learn a number of things from podcasts before entering the adult world, from personal finance tips to hacking your brain for increased happiness or productivity.
That's why we've rounded up the 25 most motivational podcasts for helping students succeed in every area of their lives, including career and interviewing advice, money management hacks, "adulting" lessons they may not learn in school and more. Read on to learn more about all of our picks, or skip down to the infographic to learn about these at a glance!
Best Podcasts for Landing the Perfect Job
The motivator for many college students to get through classes, homework and assignments is the thought of landing the perfect job to get them started in their career. Whether you're a freshman or a second-semester senior, it's never too early to begin prepping for how exactly to go about landing that dream job in your field. These five podcasts break down the basics of career planning, job searches and interview advice, all from experts that have been there, done that.
#1. Career Talk: Learn – Grow – Thrive
Host: Stephanie Dennis– career coach
Practically tailor-made for students preparing to enter the real world, Dennis divulges weekly friendly advice on a variety of topics suited to college students, from how to choose your major to tips on writing your first cover letter. Along with concrete advice, she also shares intel on the smaller things that make a difference and will help you in the long run. This includes things like confidence-building exercises and how to ask for help when you need it.
Must-listen episode: How to Sell Yourself in an Interview
#2. NPR's How I Built This
Host: Guy Raz– journalist and NPR correspondent
If you learn by example, this is the podcast for you. Weekly, Raz interviews renowned entrepreneurs who built globally acclaimed companies from the ground up, focusing on the early parts of their careers and how they arrived at worldwide success. These entrepreneurs share both their failures and successes to ensure anyone listening can imitate (or avoid) the career moves that got them to where they are.
Must-listen episode: Outdoor Voices: Tyler Haney
#3. WorkLife by TED
Host: Adam Grant– best-selling author and tenured professor at the Wharton School of the University of Pennsylvania
This weekly podcast covers how-to advice for a wide range of situations students will experience throughout their careers. Grant covers advice any twenty-something will need, from how to network when you absolutely hate networking to asking for promotions or raises. He also interviews successful professionals across a variety of fields to hear their advice on a better work life, both in the office and out.
Must-listen episode: Your Hidden Personality
#4. Career Cloud Radio
Host: Justin Dux– career coach
This is the perfect podcast for no-nonsense, practical career advice you can apply to every aspect of your career, like job hunting, how to leave for another job and how to answer the dreaded "tell me about yourself" interview question. Dux and his guest hosts of resume writers, career coaches, recruiters and HR representatives help any employee or entrepreneur level up their career with weekly advice.
Must-listen episode: Fearless Salary Negotiation
#5. Being Boss
Hosts: Emily Thompson & Kathleen Shannon– "business besties" and successful independent business owners
For college students looking to freelance after graduation or those who dream of being their own boss, this weekly podcast covers the challenges and questions that come along with being an entrepreneur. Shannon and Thompson want to help anyone make money doing what they love, so with advice from other entrepreneurs, they dive into how anyone can make that happen.
Must-listen episode: #42- Brené Brown

Best Podcasts for Discovering Money Hacks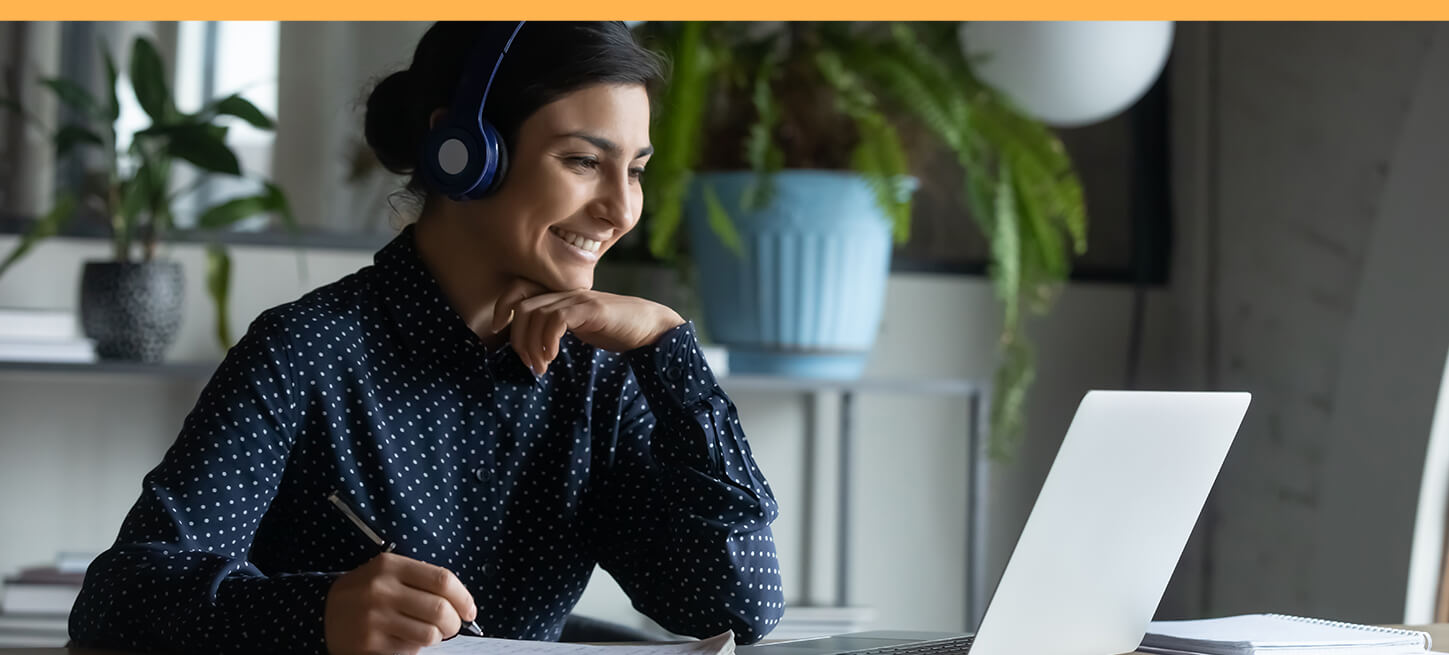 Podcasts are the perfect avenue to learn about money management advice. Personal finance pros have found ways to make learning about money interesting and even fun, with the help of creative explanations and celebrity guests. These five podcasts will help you learn the basics of money management you might not have learned in the classroom, plus tips on how to establish positive, personal relationships with money.
#6. So Money
Host: Farnoosh Torabi– personal finance expert, author and journalist
Perfect for beginners, this highly praised daily personal finance podcast hosts a variety of guests — from billionaires to business leaders — who share the biggest money lessons they've learned. With over 1,000 episodes ranging from debt advice to tips on asking for a raise, personal stories help break down complex topics into easily digestible bits and help the money lessons stick.
Must-listen episode: Bonus Ask Farnoosh: How to pay off debt while saving and paying bills?
#7. Listen, Money Matters
Hosts: Andrew Fiebert & Matt Giovanisci– personal finance experts
This weekly podcast started because Fiebert and Giovanisci identified the lack of money management taught to people before they graduate from high school. Together, they offer uncensored, real-life advice on all things money management every week to create the ultimate resource in personal finance, from investments to wills and everything in between.
Must-listen episode: Stop Living Paycheck to Paycheck
#8. The College Investor
Host: Robert Farrington– author, founder of The College Investor and Forbes contributor
This daily, short-form podcast recognized the need for comprehensive, easily digestible personal finance information for issues college students may face. Farrington covers information that college students need the most, including advice on paying off student bills, creating a budget for the first time and even tips on starting a side hustle. This podcast is a must-listen for any college student struggling to understand how to best manage their finances.
Must-listen episode: The 50 Best Ways to Save Money in College and Live on a Tight Budget
#9. Mo' Money
Host: Jessica Moorhouse– speaker and Accredited Financial Counsellor
Tailored for teaching millennial women how to be smart and successful with their money, Moorhouse dives into a wide range of personal finance topics with a variety of guests. Covering topics like debit and credit, entrepreneurship, financial independence and more, this weekly, interview-style podcast with over 200 episodes makes a great resource for women in college looking to make smart money moves, now and in the future.
Must-listen episode: #137 – Being Smart with Your Debit & Credit – Lisa Zamparo, CPA & Financial Strategist
#10. Money Girl
Host: Laura Adams– speaker, MBA, author and personal finance expert
With over 600 episodes and counting, this weekly, long-running podcast is a one-stop shop for all things personal finance. Ranging from advice for beginners, like how to build up your credit score, to advice for even the most savvy investor, this show will help anyone become smarter and better at handling their finances.
Must-listen episode: #257: 5 Clever Ways to Save More Money

Best Podcasts for Succeeding as a Student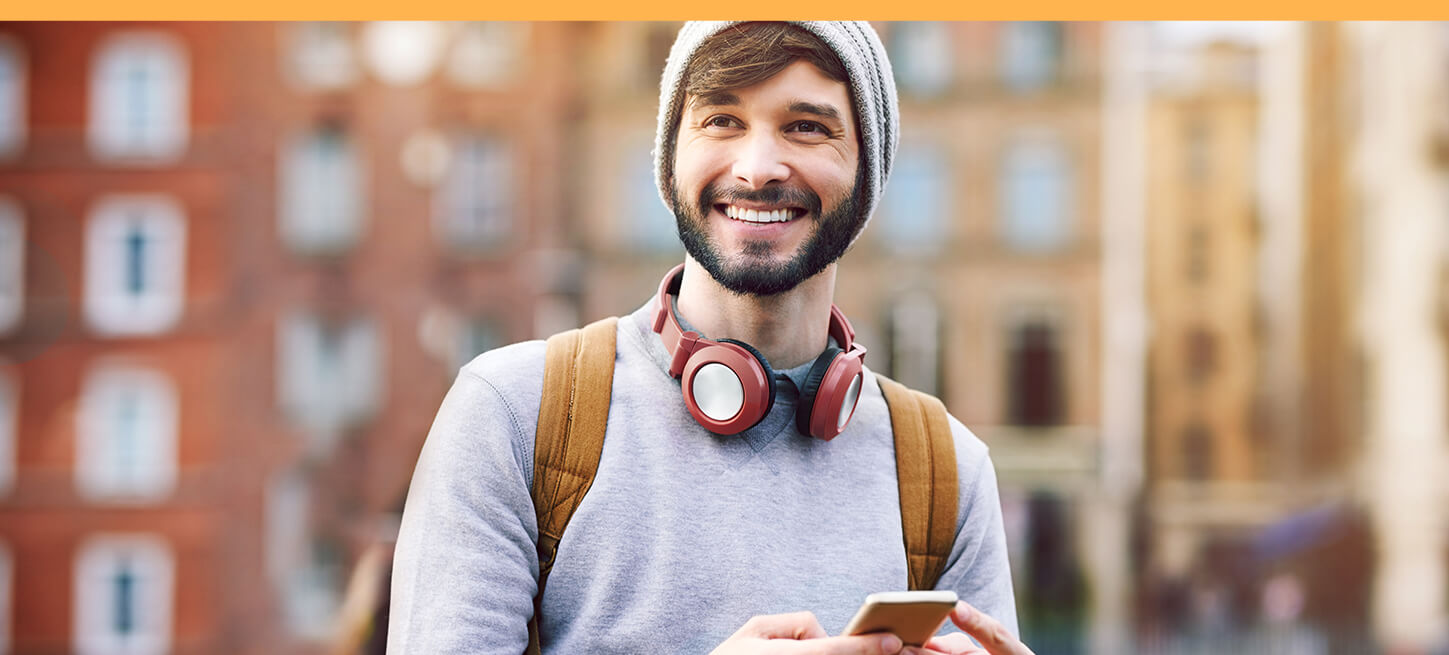 Planning for life after college is the best to set yourself up for success in the long-term. In the short-term, it's important to learn how to succeed in your role as a student. These five podcasts break down tips and tricks on succeeding as a student, from hacking your brain to be happier to understanding how to live a more balanced life.
#11. Savvy Psychologist
Host: Dr. Jade Wu– behavioral sleep medicine specialist
This short-form weekly series brings psychology to the masses and is perfect for helping psychology students see their studies in action. From explaining why people feel emotions like anger, sadness, happiness or anxiety to helping you better understand your relationships with family or coworkers, this podcast aims to help listeners live happier, more balanced and emotionally healthy lives.
Must-listen episode: #204- How to Make Friends as an Adult 
#12. Dear Sugars by the New York Times
Hosts: Cheryl Strayed & Steve Almond– authors and former contributors to The Rumpus magazine
Formatted like an old-school advice column, this weekly podcast is derived from the "Dear Sugar" column from The Rumpus literary magazine. Strayed, author of Wild, and Almond, who both alternate being "Sugar" in the column, provide actionable, empathetic weekly life advice on widely relatable problems plaguing their listeners.
Must-listen episode: Episodes We Love: Love In Doubt
#13. On Being
Host: Krista Tippett– journalist, author and entrepreneur
This Peabody Award-winning weekly podcast hosted by a White House National Humanities Medal recipient helps listeners understand the big questions in life and puts "being" into perspective. From navigating grief to understanding how to be alone, Tippett and a wide range of guests will help anyone learn how to just be.
Must-listen episode: Eula Biss — Let's Talk About Whiteness
#14. Happier
Hosts: Gretchen Rubin & Elizabeth Craft– authors, bloggers and speakers
Rubin is the best-selling author of The Happiness Project, and along with her co-host she aims to do just that: help people be happier and live more fulfilling lives. With relatable, practical advice from Rubin and specialists on how to be happy through developing good habits and improving your mindset, this weekly podcast is a must-listen for students to improve their outlook when things look bleak.
Must-listen episode: #52 – Habits and Whole30 With Melissa Hartwig
#15. Invisibilia by NPR
Hosts: Alix Spiegel, Hanna Rosin, Lulu Miller– NPR contributors
This weekly show dives into what exactly drives human behavior and shapes how humans feel, think, act and behave. Integrating narrative storytelling with evidence-backed social sciences, this podcast aims to help listeners understand and view their lives differently.
Must-listen episode: Emotions

Best Podcasts for Learning to Adult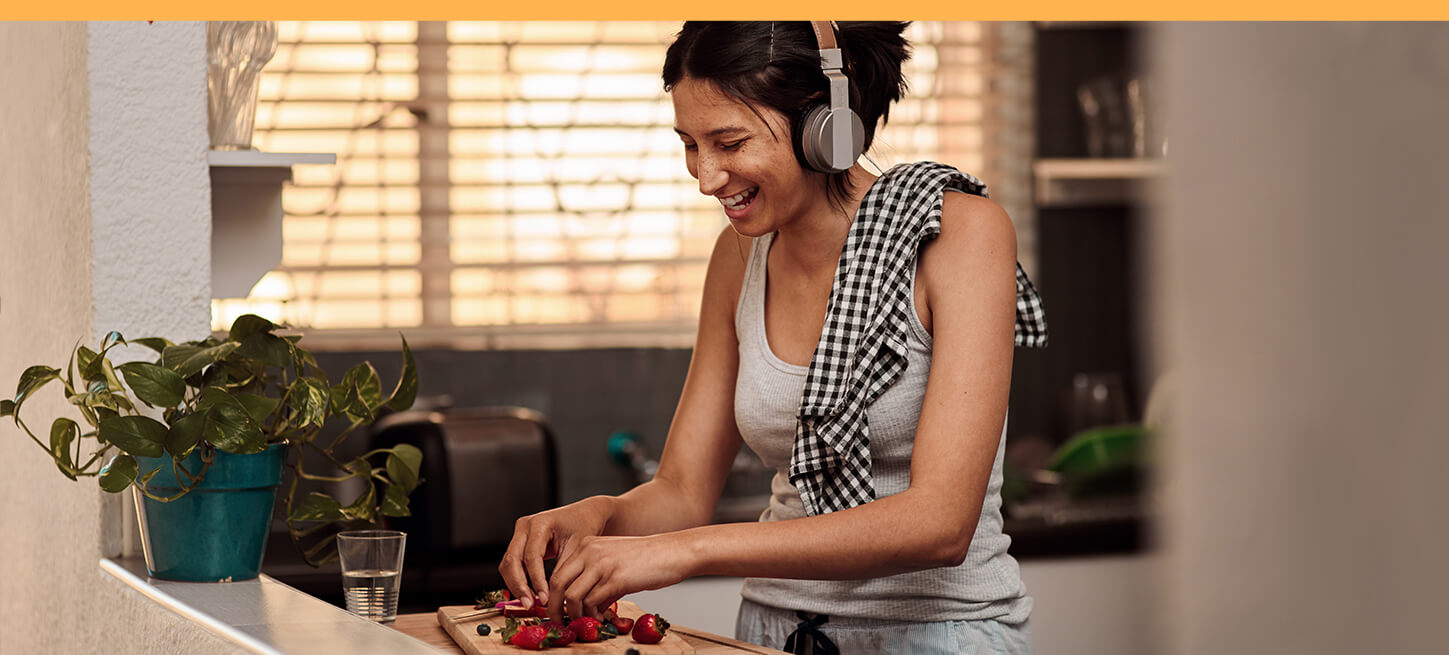 Some of the biggest lessons you learn as an adult were ones you weren't taught in school — including tips on mortgages, 401k contributions or even small things like how to do your laundry or cook a meal. These five podcasts recognize the need for teaching "adulting" and do so with no judgement, just information to help you succeed.
#16. Adulthood Made Easy by Real Simple
Host: Sam Zabell– former Real Simple contributor
Though no longer on the air, the 50+ episodes of this show give advice that is still extremely relevant today. Hosted by and made for twenty-somethings, this show works through real-life scenarios emerging adults will face  that they might not have been prepared for. With listener questions, expert guest interviews as well as Zabell's own experiences, this show covers everything from taxes and cooking to what to wear to work on your first day.
Must-listen episode: Adulthood Made Easy: Dr. Meg Jay on Why Your Twenties Matter
#17. Stuff You Should Know by iHeartRadio
Hosts: Chuck Bryant & Josh Clark– HowStuffWorks.com writers
This podcast is tailor-made for those who want to know a little bit about everything they may not have been taught in school. This daily show dives into what appear to be random topics, from in-depth hour-long episodes to 15-minute minisodes on topics like hummingbirds, the Stonewall Inn and how pinball works. When put under a microscope and explained in a wider range, these topics all help illustrate how our day-to-day world functions.
Must-listen episode: Are Artificial Sweeteners Really Bad for You?
#18. Unlocking Us
Host: Brené Brown– social worker, motivational speaker, author and University of Houston professor
For those that view "adulting" as continual self-improvement, this is the podcast for you. Brown guides listeners through what it means to be human, and how to embrace all of the connections and messiness that come with being a person. With guest hosts that help answer some of life's burning questions, this weekly show will help students not walk through life blindly and know how to answer tough questions.
Must-listen episode: Glennon Doyle and Brené on Untamed
#19. Revisionist History
Host: Malcolm Gladwell– journalist, author and speaker
Presented in seasons, this serial podcast (meaning it's recommended to listen to them in order) re-examines the past. From major historical events to songs to ideas, historian Gladwell contextualizes and analyzes whether or not the history we are told in class got this subject matter right. This bi-weekly podcast is perfect for the inquisitive history major or any other student who wants to see what school may have left out of historical education.
Must-listen episode: A Good Walk Spoiled
#20. Life Kit by NPR
Hosts: Allison Aubrey: James Beard Award winner, NPR correspondent
This daily show aims to help make being human a little bit easier and less overwhelming. Hosted by Aubrey and a range of NPR contributors, this show dives into topics listeners need advice or a helping hand in, including adopting a pet, effective studying techniques and therapy. This podcast knows what college students and twenty-somethings need help with and how to give nonjudgemental, actionable life advice.
Must-listen episode: Do This Today to Sleep Well Tonight

Best Podcasts for Staying Informed
Staying informed is best practice for anyone, not just college students, but it can be hard. Watching the news can be overwhelming or impossible for those that work, have class or don't have a television. These five podcasts break down the biggest headlines and breaking news of the day so that students can stay informed on the go and always be up to date on what's going on, even if they're not journalism students.
#21. The Daily by The New York Times
Host: Michael Barbaro– New York Times journalist
Perfect for digesting the news in bite-sized chunks, this podcast will help you stay informed of the day's top headlines in 15- to 20-minute episodes. The top headline of the day is covered first complete with interviews, press conference coverage or comments from Barbaro. The podcast ends with a quick running list of all the other headlines covered in the New York Times that day.
Must-listen episode: The (Misunderstood) Story of NATO
#22. Call Your Girlfriend
Hosts: Aminatou Sow & Ann Friedman– journalists
Designed like a chat between two long-distance friends, this podcast condenses the top news of the week in a fun, lighthearted way. Focusing on pop culture, politics and everything in between, this show focuses on how women are represented in the news and the headlines of the week.
Must-listen episode: White Fragility
#23. Up First by NPR
Hosts: Rachel Martin, Noel King, David Greene & Steve Inskeep– NPR correspondents
A short-form daily podcast, this show breaks down the three biggest headlines of the day. Often accompanied by commentary from the NPR Politics team, this podcast is designed to help listeners stay on top of what the most important news of the day is, without getting overwhelmed.
Must-listen episode: Monday, June 1, 2020
#24. Skimm This
Host: Justine Davie– speaker, writer, Marine Corps veteran
Launched as a partner to the popular women's newsletter TheSkimm, this weekly podcast covers the top headlines and news stories of the week. Perfect for any college student looking to stay engaged, this distills what can be too much news into palatable headlines, along with context and clarifications that help you stay informed and on top of what's happening in the world.
Must-listen episode: Hustling for Healthcare and Decoding 5G: Medicaid Work Requirements and Huawei 
#25. What Next by Slate
Host: Mary Harris– public radio veteran and producer
This is the perfect podcast for students that hear the news and wonder what to do with that information. This daily podcast featuring Slate writers helps listeners make sense of and contextualize the headlines they see, and analyzes the question you may have after hearing the news: what next?
Must-listen episode: Alexandria Osacio-Cortez Flips the Script

Being a college student likely means you have a desire to learn new things whenever you can, but attending class and/or working can keep you from taking the steps to learn new things. Luckily, podcasts are an excellent option for helping online college students absorb information without it being tedious. From money management to staying informed, these podcasts are here to help motivate college students everywhere to succeed!
Sources: Yahoo! Finance | Forbes (1, 2) | The Balance | Value Penguin | Glassdoor | Spy | PureWow | girlboss | The Urban List | SELF | OwlTail