Jobs for Psychology Majors: an Introduction
Considering a degree in psychology? Good choice. But is psychology a good major? Psychology, in fact, ranks among the 23 most in-demand majors, according to recent data from Indeed, one of the web's leading job sites. This means, as far as careers with a psychology degree are concerned, the answer to that question is, yes! Psychology is, in fact, a very good major, indeed.
But, pop quiz time: what can I do with a psych major?
If you answered, "become a psychologist!" you would be correct! With, of course, some post-graduate work and after earning your undergraduate degree in psychology. But did you know that's only one of many great careers made possible by a psychology degree?
Psychology is a good major because, with only a bachelor's degree, graduates often end up working in the following industries:
Healthcare

Business and Business Administration

Marketing and Advertising

Human Resources

Education
And, of course, many undergraduates in psychology continue their education with advanced degrees. As a result, they're qualified to work as psychiatrists, licensed marriage and family therapists, and drug and alcohol counselors, among many other rewarding and lucrative careers.
But what we've mentioned so far only scratches the surface. Still wondering, "what I can do with a psychology degree?" In this guide, we present several unique psychology major jobs. Some of them just might surprise you.
Is a Psychology Degree Worth It?
According to recent data from the National Center for Education Statistics, the number of students choosing psychology as their major has steadily increased for about the past decade, culminating in 116,000 bachelor degrees, or roughly 6% of all degrees awarded as recently as 2019. This data puts psychology among the top six most popular college degrees, according to the NCES.
What's more, 64% of all graduates with a Bachelor's Degree in Psychology find psychology major jobs, according to recent numbers from the American Psychological Association (APA). Following that, 87% of those holding a Master's Degree in Psychology find psych major jobs, according to the APA. And finally, 97% of those with a doctorate or Ph.D in the subject are employed in careers related to psychology.
So clearly, the best answer to the question: "is psychology a good major?" is: yes! And best of all, many psychology programs are offered completely online. And these online programs offer flexible schedules for working professionals who are returning to school to complete their education or otherwise earn their dream of a college degree.
One possible reason why psychology majors are so successful is that students of psychology gain a keen understanding of the human mind, how we think, and how we function. What's more, this is true no matter how far their studies take them, from an associate's degree to a bachelor's or master's degree, and from PhDs to doctorates.
While studying psychology, students also learn to gather, interpret and analyze data. Following that, they must communicate their findings to broad and diverse audiences. Other skills gained in this field of study include writing and researching in accordance with the APA, requiring specific citations methods.
And students who earn their degrees are well-versed in the history of psychology, including early innovators in the field, like Freud and Pavlov, among many others.
Specific aptitudes gained in a psychology program also include:
Researching, designing and conducting experiments

Gathering, measuring, and analyzing data

Important principles

linking the brain, behavior, and lived experience
And once common prerequisites are complete, psychology students can even pursue specific interests in developmental psychology, substance abuse and addiction treatment, child psychology, and neuroscience, among many other topics.
Think all that we've mentioned so far would only make you qualified for a psychology major job?
Think again, because the vast majority of psychology graduates find work outside their field of study, and most often in industries we've already mentioned, such as human resources and marketing. That's true, the knowledge and skills gained in a psych program are applicable to any number of industries.
For this reason, when it comes to jobs for psychology majors, the future is wide open!
Keep reading to find out more about specific careers and earning potential made possible by every degree level of psychology. In our next section, though, we'll hear from a psychology major who went on to work in a unique and emerging field you not previously have heard of: geropsychology.
Careers with a Psychology Degree: a Case Study
Only recently recognized by the APA as a specialty within the field of psychology, geropsychology seeks to understand and help older persons and their families maintain overall well-being. Further objectives including overcoming problems faced by older Americans, and helping older individuals achieve maximum potential later on in life.
Dr. Michelle Feng, chief clinical officer of Executive Mental Health was recently recognized as a Women of Distinction Rising Star 2021, and she's a leader in the field of clinical geropsychology.
She graduated magna cum laude from the University of California, San Diego, with a Bachelor of Science degree in Psychology, and she earned an M.A. and Ph.D. in Clinical Science from the University of Southern California.
Of the unique niche of geropsychology, Dr. Feng tells Online Schools Report, "the older population is growing and there are not enough mental health providers to meet the needs of this important group."
In their work, geropsychologists like Dr. Feng educate, train, and encourage clinicians to go into the rewarding field, while also providing the tools necessary to be successful.
Feng says there are also wonderful psychology major jobs available in the field of clinical geropsychology, as science strives to learn more about the cognitive and emotional aspects of the older population.
Dr. Feng goes on to say that by addressing those challenges and reminding ourselves of the inherent strengths that can lie within this older population, "we are able to build solid teams, create genuine relationships with others in the field, and promote best practices for quality care."
Dr. Feng also says, "we would benefit as a group by helping to translate this research to provide education on the community level and in real-world practice."
"Despite the many challenges, there are incredible strengths to the older population which inspire me and other clinicians to better serve them," she continues.
Geropsychology is just one of many unique and emerging fields related to psychology. The truth of the matter is, there are any number of great jobs available to psychology majors, from recent graduates at a community college, to Ph.D candidates who have only just defended their thesis.
Some of the psychology major jobs we'll tell you about will be familiar, others might just be surprising. We'll examine just a few of them in our next section.
What Can I Do with an Associate's Degree in Psychology?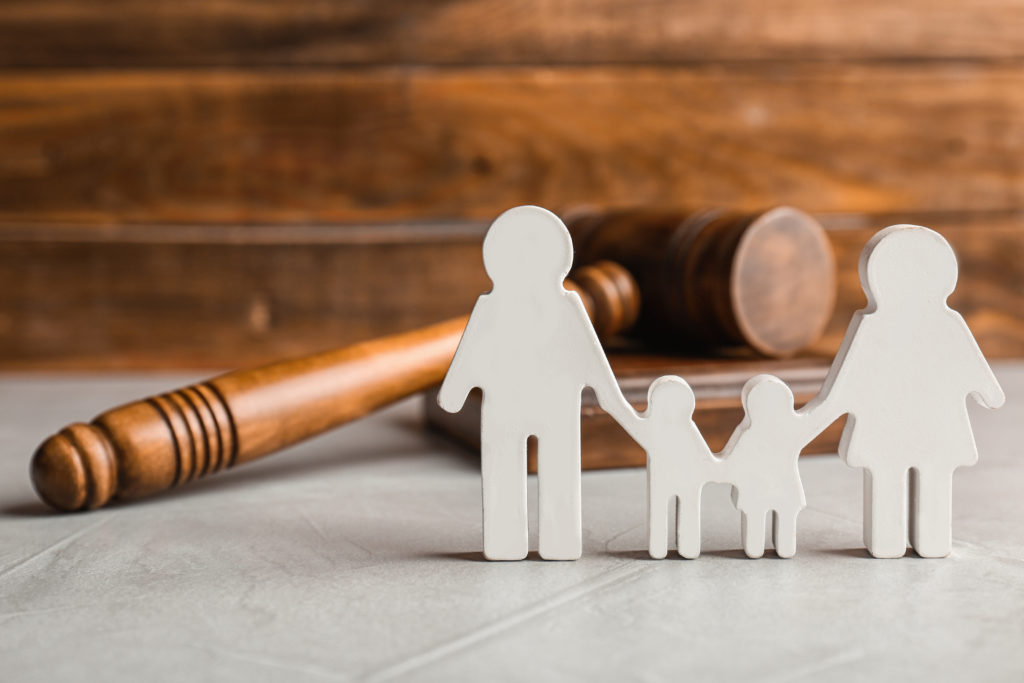 Many pursue an associate's degree — whether it be an associate of arts (AA) or an associate of science (AS) — at a junior or community college, transferring their credits to a 4-year institution to complete their bachelor's degree, and beyond. Nevertheless, there are many psychology major jobs available to those graduating with just an associate's degree. Best of all, many associate's degree programs can be completed online, in-person, or through a hybrid model, and most are relatively affordable.
Let's take a look at just a few of the many rewarding psych major jobs available to those with an Associate's degree in Psychology. We'll also provide the average base pay based on data from leading job recruit sites like Glassdoor, ZipRecruiter, as well as the Bureau of Labor Statistics.
1. Assessment Counselor
Average Salary: $44,555
The first job that any kind of associate's degree in the field of psychology will qualify a graduate to perform is that of an assessment counselor, working in the intake and referral portion of a larger mental health or social services organization.
2. Family Advocate
Average Salary: $38,621
With just an associate's degree, many psychology majors go on to become family advocates, most often supporting, representing, and mediation for families. Many in this profession also work with teens and minors in a variety of capacities as they navigate the criminal justice system.
3. Mental Health Associate
Average Salary: $31,864
Working in hospitals, schools, treatment centers, and nursing homes, among other institutions, mental health associates assist healthcare professionals in the diagnosis and treatment of mental health conditions, most often mediating between patients, nurses, and doctors throughout the process.
4. Crisis Intervention Counselor
Average Salary: $43,312
When those in need of mental health services are most desperate, crisis intervention counselors step in to provide guidance, advice, and coping mechanisms until those in crisis can find the healthcare services they need to prosper, playing a crucial role in the overall mental healthcare system.
5. Family Development Specialist
Average Salary: $38,983
When children and families are in crisis, and especially in situations of domestic abuse or child protection, family development specialists support children, teens, and families as they interface with social services and other available resources.
What Can I With a Bachelor's Degree in Psychology?
Moving on from an Associate's Degree in Psychology, the next step is a 4-year Bachelor's Degree in Psychology. Some enter these programs at colleges and universities straight from high school. Still others transfer credits from a 2-year program or with a combination of education and work experience. Regardless of the path, a Bachelor of Arts (BA) or Bachelor of Science (BS) in Psychology opens the door for many notable jobs for psychology majors.
Here are just some of the many jobs a psychology major could be qualified for, with salary estimates from the Bureau of Labor Statistics.
1. Human Resources Staff
Average Salary: $63,490
Many skills and aptitudes gained by psych majors transfer well to the human resources industry, helping businesses and organizations find and retain staff and train new recruits. They may also help those same enterprises stay up-to-date and in compliance with relevant labor laws and regulations.
2. Public Relations Specialist
Average Salary: $62,810
With nothing more than a bachelor's degree in psychology many graduates go on to work as public relations specialists, building and guiding the marketing and brand strategy for broad ranging organizations. Public relations specialists may also draft press releases or comment to the media for the organizations which they represent.
3. Advertising, Promotions, and Marketing Managers
Average Salary: $141,490
Similar to a public relations specialist, advertising, promotions, and marketing managers are in charge of the public-facing aspect of the organizations that they represent. They also research and develop and plan marketing, advertising, and promotional strategies across all forms of media, including many emerging media platforms.
4. Social and Community Service Managers
Average Salary: $69,600
In their work, social and community service managers build and oversee community service organizations, identifying needs in the communities they serve, and analyzing the effectiveness of their work. Though some may require a master's degree to qualify for a position as a social and community service manager, it is possible to find work in these positions with nothing more than a bachelor's degree in social work or a related major like psychology.
5. Substance Abuse, Behavioral Disorder, and Mental Health Counselors
Average Salary: $47,660
There are a few different avenues to become a substance abuse, behavior disorder, and mental health counselor, but one of the most common is a Bachelor's Degree in Psychology with some additional certification from the National Board for Certified Counselors or the Addiction Technology Transfer Center Network.
What Can I Do with a Master's Degree in Psychology?
Those who continue their education beyond a bachelor's degree enjoy whole new vistas of opportunity in psychology-related industries and beyond. Citing salary data from the Bureau of Labor Statistics, here are just some of the numerous work opportunities those who hold a Master of Science (MS) in Psychology might find fulfilling.
1. Clinical Psychologist
Average Salary: $82,180
Naturally, many who choose to study psychology seek to one day become clinical psychologists. Although a Ph.D in psychology might be required for some positions, for others, a Master's Degree in Psychology with a combination of work experience and additional certification is enough. Professional credentials are available from Association of State and Provincial Psychology Boards, the American Board of Professional Psychology, and the American Board of Clinical Neuropsychology.
2. School and Career Counselor
Average Salary: $58,120
Another common career choice for those who've completed their Master's Degree is a school or career counselor. In their jobs, school counselors help guide students through school and improve educational outcomes, while career counselors help students and working professionals find rewarding careers suitable to their interests and skills. As well as a master's degree, many school and career counselors earn additional credentials from the American School Counselor Association, or the National Board for Certified Counselors, among many others.
3. Social Worker
Average Salary: $51,760
In the job, social workers refer clients to available government services, providing support and responding to crisis situations for individuals and communities, sometimes involving child abuse and domestic violence. Among the many paths taken to become a social worker, one of the most common is perhaps a combination of undergraduate and graduate work in psychology with a degree of some sort in social work, along with state licensing.
4. Licensed Marriage and Family Therapist
Average Salary: $51,340
In their work, LMFTs counsel couples and individuals as they undergo changes in family structure, work, and other kinds of personal relationships. Like social work, there are a few avenues available for those interested in becoming a licensed marriage and family therapist (LMFT) including a combination of a master's degree in psychology with state licensing for marriage and family therapists.
5. Human Resources Manager
Average Salary: $121,220
Managing, recruiting, and training the workforce in a broad range of organizations, the minimum educational requirement to become a human resource manager is a bachelor's degree, according to the BLS. Nevertheless, many set themselves apart from the competition with graduate work in subjects like psychology. In addition, many also seek credentials from organizations like The Society for Human Resource Management, among many others, to further improve employment opportunities, although these certifications are typically optional.
What Can I Do with a PhD or Doctorate in Psychology (PsyD)?
The difference between a PhD and a PsyD in Psychology is that PhDs prepare a graduate to work, teach, and research in academic settings while a PsyD orients more toward clinical work. Both advanced degrees, however, offer many employment opportunities for those interested in working at the highest levels of their profession. Here are just a few:
1. Postsecondary Teacher
Average Salary: $80,790
Perhaps the most common work outcome for someone with a PhD in Psychology is to become a college professor or a postsecondary teacher at a college, university, or community or junior college. In addition to leading classes and mentoring students in the subject or psychology, many postsecondary teachers also have the opportunity to write and contribute original research to the topic.
2. Mental Health Counselors
Average Salary: $42,840
Across a broad range of environments — including individual and family services, outpatient care centers, and the government, among many others — many holding a PsyD find themselves working as mental health counselors. Support provided by a mental health counselor could involve divorce, death and grieving, substance abuse issues, or any number of mental health challenges.
3. Research Psychologist
Average Salary: $97,740
As opposed to a clinical psychologist treating patients in a private or public practice, research psychologists — employed by the government or some other private or public institution — devote their time to exploring new frontiers in human thought and behavior, and a PhD in Psychology makes a candidate particularly well suited for the work.
4. Psychiatrist
Average Salary: $194,740
Although attending medical school and completing intensive residencies are required, many psychiatrists begin their rigorous training with either a PhD or PsyD in Psychology. Psychiatrists take a medical approach to the treatment of psychiatric disorders, working with medications but also with a traditional psychotherapy approach to mental disorders. Psychiatric specialties include addiction medicine, child and adolescent psychiatry, and forensic psychiatry, among many others.
5. Medical Scientist
Average Salary: $91,510
Graduates with a PsyD or PhD in Psychology are also uniquely qualified to work in the clinical research setting as a medical scientist, researching, developing, and testing medication, among other treatments, for a broad range of mental health disorders.
Is Psychology a Good Major: Conclusion
At every step of the way along the path of a typical postsecondary educational career, psychology remains without a doubt one of the most popular fields of study. It's also one of the best choices to find work in far-ranging industries and in diverse sets of roles.
Many of these jobs for psychology majors can be obtained with as little as an associate's degree. But many more opportunities open up with a master's degree, or through the summit of an education in psychology, represented by either a PhD in Psychology or a Doctor of Psychology (PsyD).
Although made work in psychology-related industries, those interested in the major can expect job opportunities in some unexpected places such as:
Marketing
Human Resources
Business
Education
Even if you're still wondering, "what can I do with a bachelor's in psychology?" beginning your educational journey with a degree in psychology is without a doubt a great place to start. This decision will offer deep insight into the human condition, the ability to gather and analyze data and communicate conclusions. And these skills are transferable to any number of industries.
We hope this guide has satisfactorily answered the question, what can you do with a psychology degree. The only thing remaining is to pick your program and hit the books, because an exciting future awaits for psych majors, and earning your degree in psychology, no matter how far your ambition takes you, is only the first step along the way.
Related: