Technology and information impact every aspect of modern life.
Nearly everyone uses computing devices to communicate on a daily, if not hourly, basis. The field of computer and information science (also known as informatics) focuses on maximizing the effectiveness, speed, and security of these communications. This field blends computer science (the theory and application of computing technology) with information science (the study of how to best manage information).
Featured Programs
See Also: How Hard is it to Get a Job in Computer Science?
What Is the Difference Between Computer Science and Information Science?
These fields have similar goals but slightly different emphases. While computer science stresses how to use technology in problem-solving, information science focuses more on how to solve problems by organizing, sharing, and interpreting information. A computer scientist applies hardware and software tools, including ideas from fields such as artificial intelligence and computer networking. An information scientist, on the other hand, focuses on the use of information systems and data science.
What Are the Benefits of Combining Computer Science and Information Sciences?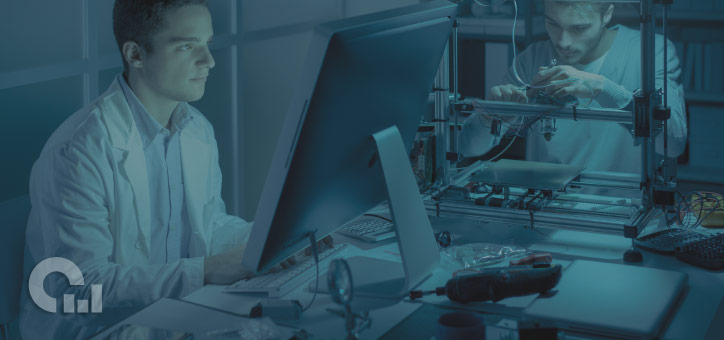 Information science applies algorithms and programs from computer science to enhance its techniques and processes. Computer science uses knowledge from information science to create more effective software design and more usable machines. Together, this combined field uses computer information systems to provide unique insights into information technology, database management, network applications, and graphics and visualization—among many other subjects.
Why Is Computer and Information Science Important?
Think about how many times you have used computers today (this includes your phone). If you have texted a friend, participated in social media, visited a website, consumed content, or accessed any sort of information, then you have benefited from the advances of information and computer science. All this functionality simply wouldn't exist without the field's recent exponential advancement.
Furthermore, computer information systems are becoming more ingrained in life with each passing year, and the ways that people use computers to process, manage, and share information are becoming more complex. These trends make computer and information sciences one of the most important fields today. It has already revolutionized how we communicate, learn, and conduct research—not to mention how we interact with computer systems and the wealth of content provided through them.
What Do You Study in a Computer and Information Science Degree Program?
A student who focuses on computer science may study computer engineering, software development, computer networking, or web design. This focus includes extensive computer programming—because writing code is essential for most jobs in computer science—as well as a strong background in mathematics, logic, and engineering. This is supplemented with information technology and information sciences courses.
The curriculum for an information science specialty puts more emphasis on information systems and project management—though computer systems and programs are a constant presence. Information science degree programs also usually include a significant liberal arts component, with administration, media, and business courses.
Programs in information and computer science also often include coursework in electrical engineering, biology, linguistics, and psychology. If you enjoy combining computer information systems with other fields within an interdisciplinary program, then this is the right fit for you.
What Career Opportunities Come with a Computer and Information Science Degree?
Those who work in computer and information sciences may have an associate degree, a bachelor's degree, or a graduate degree (either a master's degree or a doctorate). Any degree in computer and information science can open career opportunities in a variety of professions. Students with majors in computer and information sciences can become any of the following:
software developers or engineers
computer hardware engineers
data scientists
cognitive scientists
IT professionals (including IT management)
computer network professionals
computer scientists
experts in information or data security technology
information systems managers and designers
information support services professionals
computer architecture analysts
database managers
Due to this wide range of opportunities, you will surely be able to find a career path that suits you. Many of the positions in this field are also lucrative—particularly if you complete a master's or doctorate degree. Median hourly wages for professions in this field range from around $30 per hour for computer network support specialists to nearly $60 per hour for computer and information science researchers.
Over 90% of graduates with a bachelor's degree in this field have a job within a year. Even better, job growth in this field is projected to be much faster than average, so students who complete a computer and information sciences degree will never have to worry about a lack of opportunity in the workplace.
Hundreds of universities offer computer and information sciences degree programs, including many convenient online universities. Whether you choose to specialize in information technology, information science, database management, or management information systems, you will have lots of programs—and career paths—to choose from.
If you are interested in using computers to solve problems and improve the way that people communicate, then a degree in computer and information sciences may be right for you. This highly impactful and quickly growing field provides organizations in a variety of industries with powerful tools for solving problems and improving people's lives. As a result, it will only continue to gain relevancy in the future.
Related: