Learning the web development business is one thing, but building it is another challenge entirely.
If you're looking for web development clients, then we're going to assume that you're either the owner of a development agency or a freelance developer.
Of course, as you've probably already learned, competition in this industry is tough and growing all the time. So in this article, we'll look at some of the best ways to get web development clients to help you grow your business.
Get Your Affairs in Order
If you're pitching to new clients in web development, then the last thing that you want is for those clients to find a half-hearted online footprint when they go looking for you — or worse, no footprint at all.
To avoid this, make sure that you have an up-to-date website with relevant content that's updated regularly. This should be content that matches your style, tone, and language, so that prospective clients can see what they're getting when they hire you.
It also means having a way for your clients to contact you, usually via a webform or email address. And it always helps to link your social media channels (minus any unprofessional content, of course).
See Also: How Hard is it to Get a Job in Computer Science?
Participate in Networking
These days, it's all about networking; that is, increasing your network of business or personal contacts who can help you reach a wider audience. This can be one of the most effective ways of meeting new clients, as people prefer doing business with those whom they have met before. According to LinkedIn, in 2016, around 70% of people were hired due to their existing network at a company.
So get out there and attend as many professional meetups as possible. If you're based in the USA, you've got a huge range of resources and events available to you. Not sure where you should be looking? No problem; if you take a look at meetup.com, you'll find more than 15,000 web development groups spread across the globe.
Of course, there are other websites you can check too. We mentioned LinkedIn above, which is an extremely valuable platform for web developers who are looking to reach out to new clients or post their availability for new work.
Monitor Job Boards
In addition to the general career websites like Indeed.com, you'll find job boards that specialize in nearly every industry. Often, companies will post roles or one-time jobs on these boards that don't make it onto the more generalized careers websites.
As a web developer, you'll want to look at industry boards such as SmashingJobs, RemoteOK, Krop, and Mediabistro. A quick Google search will reveal even more boards to peruse.
Consider Freelancing Websites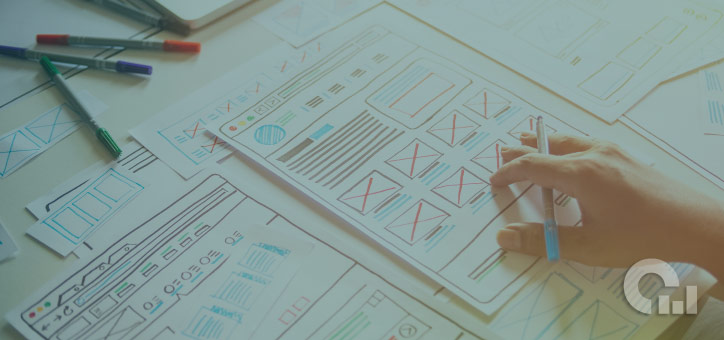 There are many websites out there where you can bid for work on a per-job basis, and some of these can also lead to full-time or long-term positions with a single client.
Upwork is the biggest freelancing website right now, offering a huge range of ad-hoc jobs for everything from copywriting to web development.
Alternatively, you can try websites such as Upwork, fiverr or PeoplePerHour. If you do take the time to create a profile on a freelancing website, then consider these quick tips:
Completely populate your profile: Highlight your skills, experience, and specialisms, in addition to your education or professional background.
Don't copy and paste the same bid for every job that you apply for: Clients will be looking for how your skills and experience fit that role, so make sure that you tailor each bid to the task at hand.
Keep a portfolio: Whether that's external links from your profile or a zip file containing examples of your work. In most cases, clients will be more interested if you can provide evidence of the work that you've produced.
Whichever website you choose, the premise is the same (or similar): you bid on work as it is posted by clients, and if you're successful, you could find yourself building a reputation for quality work.
Ask Your Network for Referrals
Closely related to networking, consider asking your personal and professional associations for referrals; this is just common sense. When you hire a contractor to carry out work on your home, you're most likely going to hire somebody with whom your friends or family have done business.
We trust the opinions of people that we know above all else. And you can take advantage of this tendency by asking those in your network to refer you. Chances are that you'll land some clients thanks to the positive words of your colleagues.