The COVID-19 pandemic has shown us all that we're capable of doing almost anything virtually — from weddings to talk shows, a lot can be done from home.
This also applies to distance education. Many students' in-person education was interrupted mid-way through the school year, but the ingenuity and resourcefulness of teachers, staff and professors alike showed that the classroom can come to students.
Remote learning isn't a cake walk for many students — whether they prefer the in-classroom experience or another reason, there are some students who need additional help mastering the virtual classroom. Skip down to the infographic for some tips on grasping the art of remote learning or keep reading for some tools to help you along the way.
The 30 Best Remote Learning Tools for Students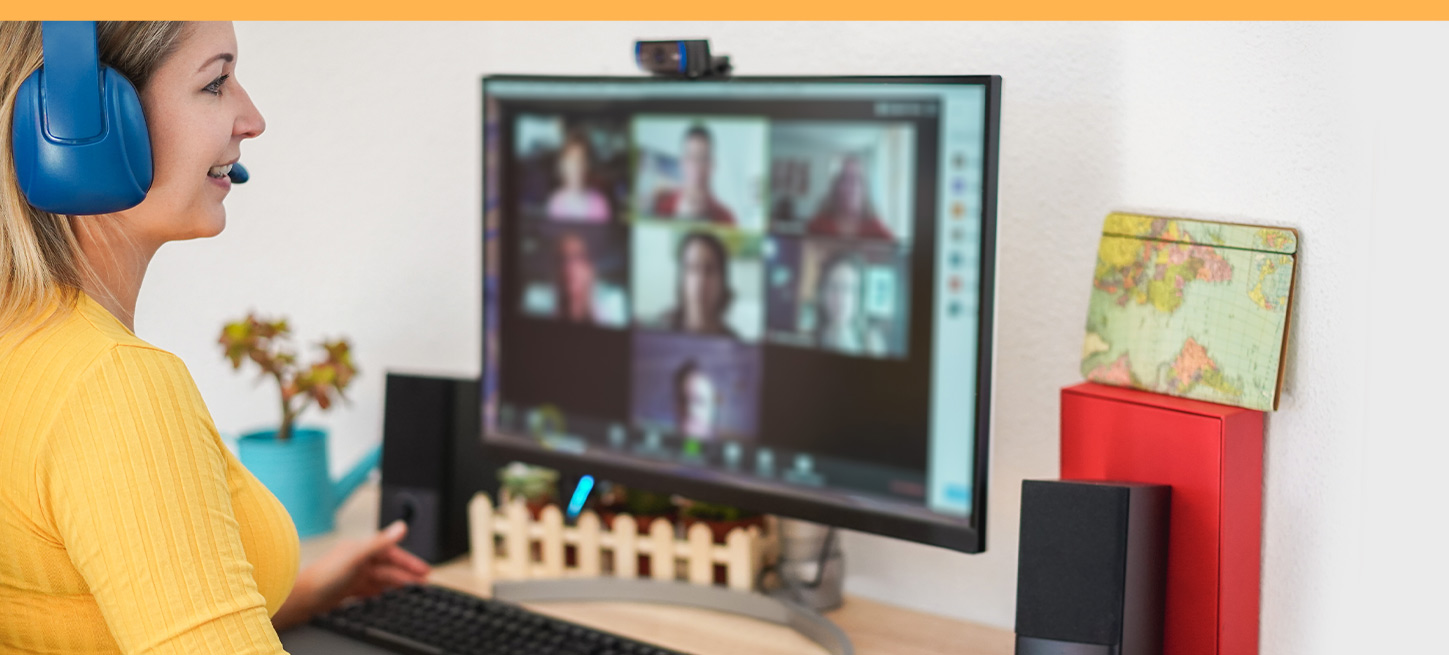 While some students have chosen to and prefer to learn strictly online, even the most seasoned remote student can use some additional resources to thrive in the virtual classroom. We've gathered 30 tools that will help you succeed in all aspects of remote learning, from studying and test prep to everywhere in between.
Table of Contents:
Best Tools for Video Conferencing and Communication
Best Tools for Student Success
Best Tools for Additional Learning Opportunities
Best Tools for Video Conferencing and Communication
It's no secret that virtual learning requires more video conferencing than ever before — at least more than many students are used to. To ensure that you're ready for distance education, these 10 tools will help get your video conferencing and long-distance communication skills down pat.
1. Zoom
Price: Free
Type of Tool: App
Zoom has gained popularity as the go-to video conferencing software for employers, professors and families alike. Zoom is free to install, allows up to 100 members to join a meeting and has screen share capabilities, making this an ideal tool to use for both attending class and collaborating with classmates. Many schools give students a Premium account with their school log-in, but free accounts can only have meetings up to 40 minutes long.
2. Skype
Price: Free
Type of Tool: App
Skype is another popular video conferencing option. Up to 50 people can join a Skype call on their laptops, mobile phones or tablets, making it ideal to use with classmates or colleagues.
3. Google Hangouts
Price: Free with Google account
Type of Tool: App, Website
If you have a Gmail account for school, then you likely know that you have access to most of the Google Suite. Hangouts is a great option for a quick check-in with a professor or TA. With 10 to 150 accounts able to join a Hangout at a time, this is a great tool for any video meeting.
4. Google Docs
Price: Free with Google Account
Type of Tool: App, Website  
Just like Hangouts, Google Docs is a collaborative app available in the Google Suite. Similar to Microsoft Word, it's a writing and editing tool that allows up to 100 users to collaborate on the same document. This tool is free with a Google account and is perfect for on-the-go editing and writing, accessible from mobile phones, tablets and laptops.
5. GroupMe
Price: Free
Type of Tool: App, Website
GroupMe is a popular messaging app among many college students, as it allows them to be in a group of up to 500 people. Perfect for group projects or large classes, having this tool will help you stay up-to-date on information pertinent to an assignment or class.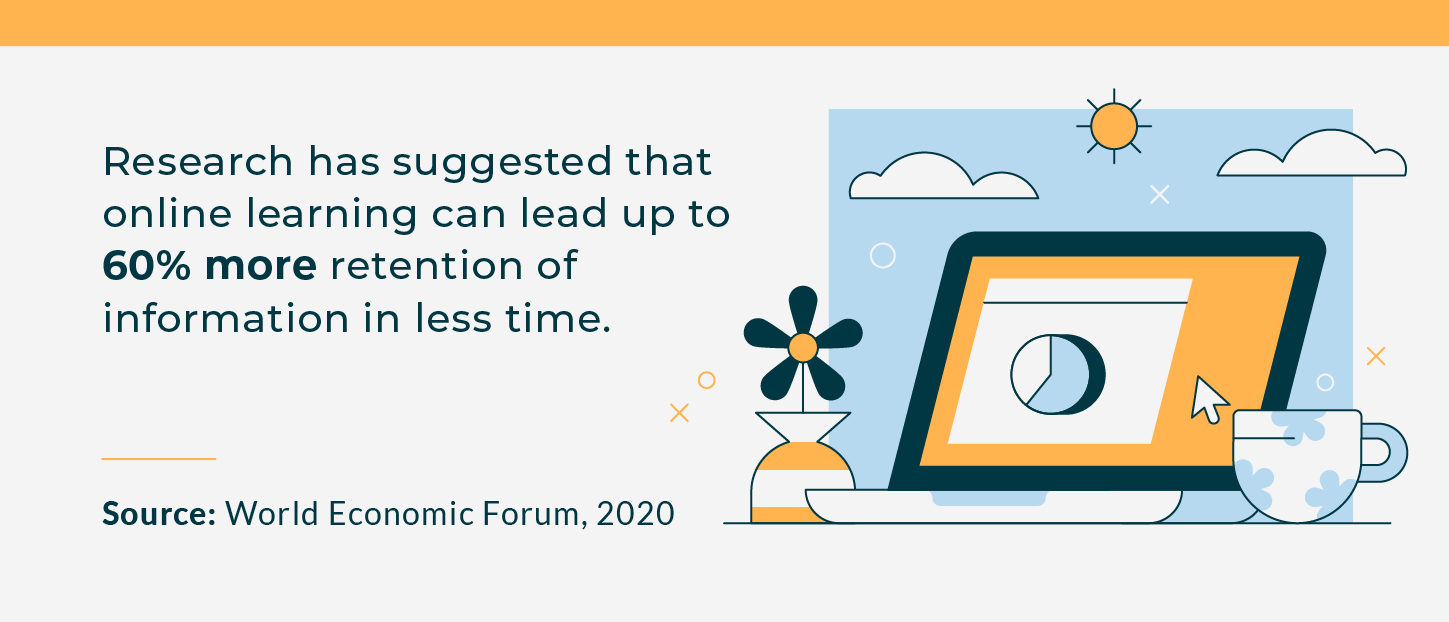 6. Scribble
Price: Free
Type of Tool: App, Add-On Extension
This one's for the visual learners. Scribble is an add-on tool that's compatible with iOS, Google Hangouts, FaceTime or phone calls. It allows users to edit a shared virtual whiteboard together. This can be used while planning out the moving pieces of a group assignment or when working out a particularly hard math problem. This app helps to make sense of your scribbled notes, and allows you to think the way that works best for you.
7. A.nnotate
Price: Free for basic subscription
Type of Tool: Website
Online note-taking has become increasingly popular as technology has been welcomed in the classroom. That's why tools like A.nnotate, a document collaboration tool, have become such important resources for students. Perfect for taking class notes, writing an essay or working on a project, A.nnotate is a collaborative tool that any student should have in their wheelhouse.
8. Prezi
Price: Free
Type of Tool: Website
If you're tired of the everyday slide presentation for class, Prezi can revolutionize the way you present and view information. This free tool allows for mind-mapping and data presentation, granting up to 10 users editing access for a presentation at once.
9. Pear Deck
Price: Free
Type of Tool: Add-On Extension
Presentations can be difficult, especially when they're virtual — but they don't have to be. Pear Deck, an add-on to Google Slides, allows users to make their presentations interactive and engaging for their audience. Users can add questions, insert audio and more to build out engaging presentations to liven up any virtual class.
10. Jamboard
Price: Free
Type of Tool: Add-On Extension
Visual learners everywhere deserve options that help them engage with information, which is why Jamboard, a digital whiteboard and Google Chrome extension, is a great tool for both visual and physical learners. Here, you can edit and create "Jams" as a team to tell stories or visualize information in creative ways.
Best Remote Learning Tools for Student Success
Success looks different to every student, whether you're used to in-person education or are a pro at distance learning. These 10 tools help ensure every student is getting the highest quality education possible, whether that means mastering remote group projects or finding solutions with a professor.
11. Canvas
Price: Free with school log-in
Type of Tool: Website
Canvas is a higher education learning management system used by universities nationwide that aims to make education more efficient and engaging for you. Professors can directly contact their whole class and post announcements, grades, assignments and more. The tool also houses student schedules, GPAs and everything else they need to succeed in a class.
12. Blackboard
Price: Free with school log-in
Type of Tool: Website
Blackboard is an institutional tool that tracks grades, hosts student schedules and gives professors a virtual classroom where they can post assignments, syllabi, announcements and more. You can use this to plan future semesters, see what your GPA looks like, communicate with your classmates and more.
13. MyNoise
Price: Free
Type of Tool: Website
If you're relatively new to attending college online, then you may struggle with how to focus in a distracting environment. Whether you work from your family's home with background noise, a college apartment with distracting roommates or a coffee shop with chatter, it's important to be able to focus no matter where you are. That's where MyNoise comes in — this tool provides background white noise to mask other sounds that may be a source of distraction, so that you can grab your earbuds and get to work.
14. Dropbox
Price: Free with school log-in
Type of Tool: Website, App
Accessible from just about anywhere, Dropbox allows for easy access to any sort of uploaded material — be that a Photoshop project, PDF or folder for class. Described as "the world's first smart workspace," this is a great tool to have on hand to give your virtual learning experience some structure and organization.
15. Chegg Study
Price: $14.95/monthly
Type of Tool: Website
Many college students are likely already familiar with Chegg, the budget textbook rental company that makes their classroom materials affordable. The company also offers Chegg Study, a subscription that gives users access to both step-by-step problem solving solutions and answers from Chegg experts. For $14.95 per month, you can take control of and learn more about the subject that most challenges you.
16. Canva
Price: Free
Type of Tool: Website
Those in creative majors may be used to tools like Photoshop and Illustrator, but it's tools like Canva that bring graphic design to every student. This tool is an online graphic design studio that you can use to design and create presentations, reports, essays and more. You can create your own design or choose from thousands of templates, ranging from social media banners to standard essay covers to get those creative juices flowing.
17. Open Culture
Price: Free
Type of Tool: Website
Sometimes you need a little extra help with a project on a niche topic, so Open Culture is here to help. This tool provides free lectures, videos and articles on a variety of topics spanning media, culture, entertainment and more. These qualities make this a great tool to have on hand when you need some assistance mastering a foreign topic.
18. Google Drive
Price: Free with Google Account
Type of Tool: App, Website
You've read about Google Hangouts and Docs, but Google Drive is where you can find all of these tools and more. Housing the Google Suite of tools including Slides, Sheets and Docs, you can use this as a virtual thumbdrive to keep track of all of your assignments, projects and in-progress essays. Available as an app or accessible on the desktop, this is a great tool to stay organized and ready for whatever virtual learning throws your way.
19. Study Guide Zone
Price: Free
Type of Tool: Website
If you've had a career path laid out since high school, you may know that graduate, medical or law school is on the horizon for you. This means standardized testing is in your future, and many advise to start preparing sooner rather than later. Study Guide Zone provides free resources to prepare for the GRE, GMAT, LSAT or NCLEX, among others.
20. Lumosity
Price: Free
Type of Tool: App, Website
As a student, you've likely been told that your brain is a muscle that needs to be exercised, but didn't know where to start. Luckily, Lumosity can do that brain training for you with their 60+ brain games, teasers and exercises to get your creative and analytical juices flowing. This app takes scientifically researched cognitive training exercises and makes fun games anyone can master.
Best Remote Learning Tools for Additional Learning Opportunities
One of the upsides of virtual education is that learning isn't confined to the limits of a classroom. Now more than ever, students have the opportunity to expand on a subject from the comforts of home — and these 10 tools make it easier than ever to learn on your own time.
21. Numerade
Price: Free
Type of Tool: Website
Have you ever been so stumped by a question or equation that you just feel like giving up? Numerade knows how frustrating that can be, and is here to help students succeed and learn more about the topics that evade them. Users can search for a textbook question on their database of more than 60,000 answers and see video walkthroughs of how to answer or solve these questions. This way, you can learn and retain the information, not just have a quick answer.
22. TED-Ed
Price: Free
Type of Tool: Website
The youth education initiative of the popular TED series, TED-Ed offers a variety of lessons for students of all ages, ranging from elementary ideas to more advanced topics like coding, racism and linguistics. These short clips are often half an hour or less, and are a great way to expand on different topics you learn about in more detail.
23. Smithsonian Museums
Price: Free
Type of Tool: Website
The Smithsonian in Washington, D.C., houses some of the world's most renowned museums — from the Natural History Museum to the Air and Space Museum. Tourists flock from all over the world to see some of the treasures housed here. To bring these museums to you, these galleries are now available as 3D tours from the comfort of your living room, perfect for learning more about ancient civilizations, art and more.
24. Brainly
Price: Free
Type of Tool: Website
Some homework questions just seem too hard to crack. Luckily, Brainly was developed for and by students who have come across one too many impossible questions. This is a forum of expert teachers, students and educators who help students solve homework problems they can't do themselves. This isn't a place to turn to skip out on doing your homework — this tool helps you understand the subject matter so you can do better going forward.
25. Coursera
Price: Free
Type of Tool: Website
Learning more about outside subjects is an important part of going to college — there's a reason STEM majors take humanities classes and vice versa. To learn more about other subjects, Coursera offers certifications, classes and skill-building courses from universities including Duke, Stanford and the Imperial College of London. With these tools, students can build out a well-rounded resume, take some "fun" classes with their newfound free time or learn more about a topic of interest.
26. Getting Smart
Price: Free
Type of Tool: Website
It's important to build a strong foundation of knowledge as a college student. One tool to help you build that foundation is Getting Smart, a collection of research, articles and expert opinions on how students and people learn. Being aware of the best way to study for you and the way your brain works is a surefire way to succeed in every class, remote or not.
27. Saylor Academy
Price: Free
Type of Tool: Website
Saylor Academy has one mission: offer free online courses that are accessible to everyone who wants them. With over 100 full-length courses to choose from at both a collegiate and professional level, you can use this to sharpen some skills needed for your major or learn more about an interesting topic.
28. Smarthistory
Price: Free
Type of Tool: Website
From Egyptian hieroglyphics to European oil paintings, art is an integral way to understand history. Smarthistory aims to bring this appreciation and understanding of different cultures' art to the masses with their database dating back to the first century. Whether you're an art major who idolizes Vermeer or someone who wants to learn more about global art influences, this is the tool for you.
29. LabXchange
Price: Free
Type of Tool: Website
For science majors or anyone interested in learning more about science, medicine and more, LabXchange is for you. Users have free access to a wealth of resources provided by Harvard University that help explain some of the trickier aspects of science and technology. From the science of how people interact with one another to information on professional development as a scientist, this interactive and collaborative tool is a must have for any STEM major.
30. edX
Price: Free
Type of Tool: Website
If you've ever seen a class that really interests you, but can't fit it into your tight schedule, edX is here to help. This tool offers free online courses from some of the world's top universities, including Harvard and the Massachusetts Institute of Technology. Users can take courses in anything from Chinese and CSS to child development — the world is your oyster!
How to Adapt to Remote Learning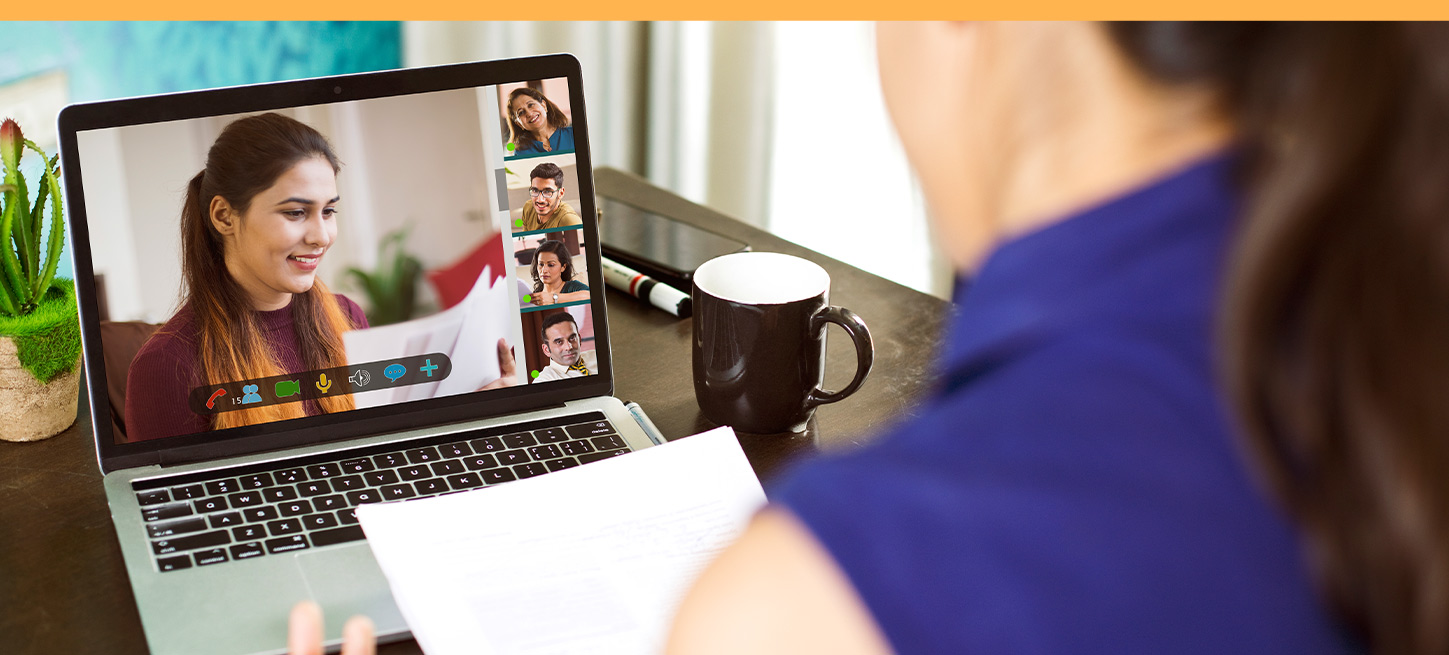 While distance education has been around for a while, the concept of a virtual classroom is new territory for many students.
With the changes to in-person education many students will see this fall, it's important to know how best to adapt to a remote learning environment. It's a vastly different experience than the in-person classroom experience, so setting yourself up for success here means being prepared to adjust both yourself and your learning style.
Benefits of Remote Learning
Research has shown that e-learning could actually lead to a higher retention of information in less time — in some cases, students who learned online saw a 25 to 60 percent increase in information retention.
Not only can online learning help you retain more information faster, but you can also choose a schedule that works for and with you, not the other way around. You have the time to sit down for a class or assignment and really take the valuable time to absorb the information. This could help you get better grades and feel as if you've retained the information permanently, not just temporarily.
There are other benefits to learning remotely, but before you can succeed, you need to learn how to adapt to the virtual classroom. Below, we've outlined five tips anyone can use to master e-learning right out of the gate.
1. Use Your Tools
To succeed while learning remotely, first try identifying what you want to improve on or what you're struggling with: do you have trouble focusing, completing a task or getting motivated to work? Do  you need some extra explanation or expansion on a topic?
No matter what aspect of remote learning you need help with, there's a tool out there to help you. Ask your professors, counselor or classmates what they recommend, and don't be afraid to experiment — some trial and error is natural!
Try: Testing out a new tool each week to help you get accustomed to remote learning.
2. Adapt Communication Skills
Virtual communication skills are difficult to master — it can be easy to accidentally send a passive aggressive email or forget to double check a message for typos when you know you'll see the recipient in class the next day. However, now that the main way you'll be talking to classmates, professors, TAs and colleagues is virtually, it's important to adapt.
One thing to remember about communicating digitally is that tone can't be as easily conveyed  through text or email. So, it's easy for a joking email to come across as rude, or an inquisitive text to come off as offensive. It's important to use neutral language and professional wording to ensure your point comes across clearly and concisely.
Take the time to proofread, or even read aloud, messages before you send them. In some cases, it's smart to ask a friend or parent to read your message to ensure it makes sense. Taking the extra time to adapt the way you communicate will set you up for long-term success, not just while learning virtually.
Try: Re-reading an email, message or text three times (once out loud) before sending to make sure your point comes across accurately.
3. Give Yourself Structure
One of the perks of attending classes online is that you can adjust your class, homework and project schedule to the timeline that best works for you. However, if you're used to, or need, the structure that in-person classes gave you, it's important to give yourself a rough daily schedule that you can follow.
Studies have shown that having a daily routine can be beneficial for your physical and mental health. Not only does it give you a sense of productivity, it can lower stress levels, help you form better habits and even help you better prioritize yourself. Especially in a time of so much uncertainty, giving yourself structure and a general routine each day can work wonders.
This doesn't have to be an hour-by-hour breakdown of each day; rather, write down your goals for each day and a rough timeline of what you need to do. This way, you won't beat yourself up if you shower at 8:30 a.m. instead of 8:00, while still managing to cross something off of your to-do list.
Try: Following a loosely structured routine each day, scheduling time for class, meals, extracurriculars and time off to do things you enjoy.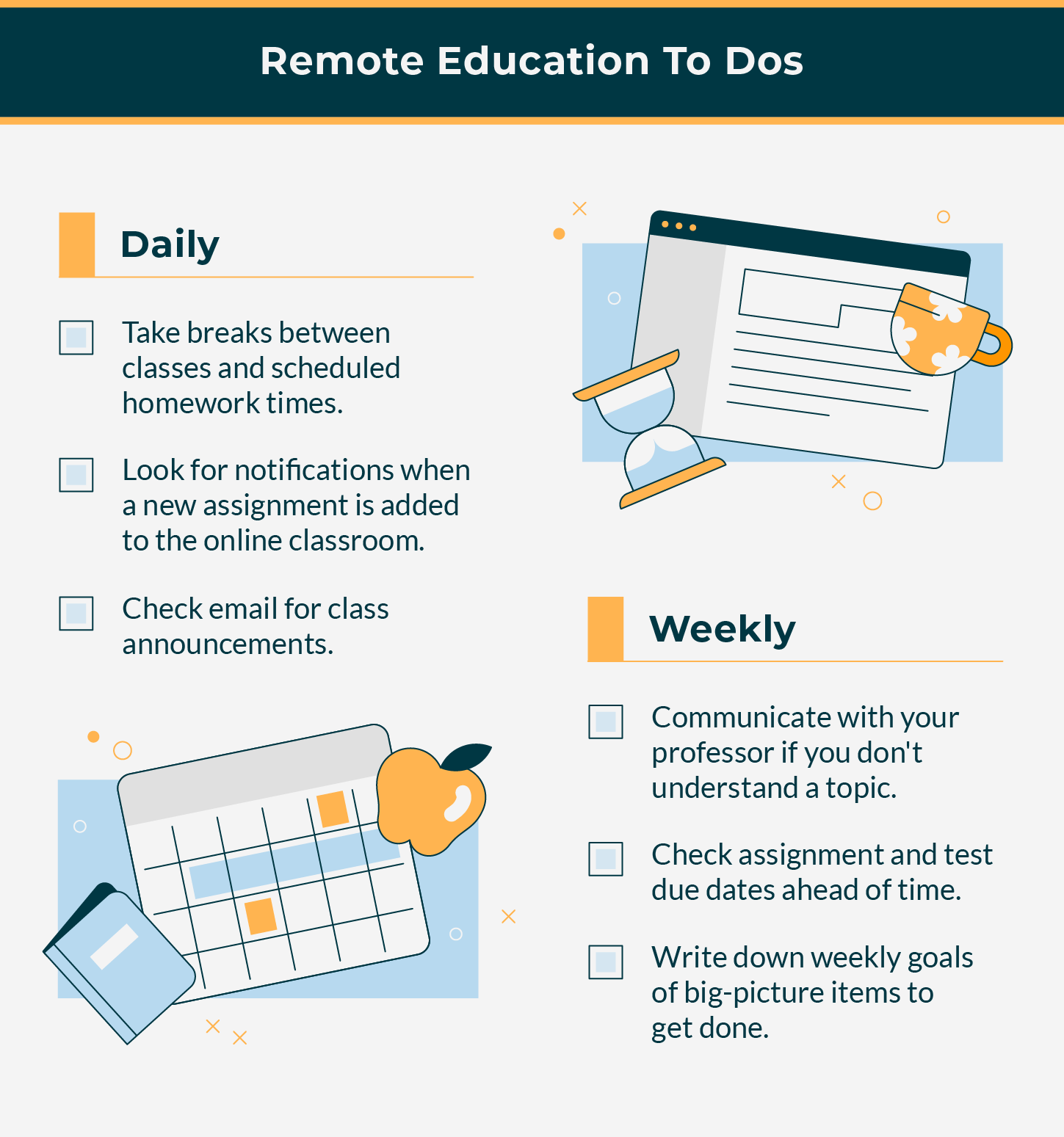 4. Find Outside Motivation and Encouragement
In a residential university setting, you're surrounded by things that motivate and encourage you to do your best. Your friends, extracurricular activities and family are all around you to build you up or help you out when you need an extra hand.
Now that you switched to virtual learning, these outside motivators might be far away or seem less encouraging now that you're not constantly around them. Finding things to encourage you during your time learning remotely is important to remind yourself  what you're working for.
Find what motivates you under normal circumstances at college, and bring or adapt those things in to fit your new situation. If being around your friends helps you feel encouraged, schedule a regular video chat with them. If you feel motivated working at your college library, set up your desk like you're there. Find what helps you feel motivated, both inside and outside of college, and bring it to you.
Try: Scheduling a biweekly video call with your college friends to help you all decompress and encourage one another from afar.
5. Give Yourself a Break
It's easy to be hard on yourself when you don't feel focused or when you're late on an assignment — but in uncertain times, it's vital to be kind and give ourselves permission to take a break. Especially as a student, taking time to decompress could make all the difference in how you feel about a class or assignment.
One of the biggest adjustments to online learning is no longer having the separation between "class," "work" and " home." Suddenly, you're essentially living at school, so anxiety about something class-related is impossible to escape.
This is when it becomes more important than ever to give yourself a break from classes and other responsibilities. Give yourself permission to close your laptop and take some time away, while setting some boundaries on when "school" time is and when "break" time is. You can't get your best work done when you're constantly stressed, so go for a walk, read a book or another favorite thing to decompress.
Try: Stepping away from your computer, books and phone to do something you enjoy for an hour every day.
Though remote learning may present some unique challenges to college students accustomed to in-person education, it can be a highly effective way to learn new material and succeed in college. Online education can be for everyone, and these tools and tips are here to help.
From tools that help you master video conferencing and virtual communication to advice on the best ways to give yourself structure, we're here to help you through all aspects of your journey through online college education.

Sources: Huffington Post | UNESCO | Elearning Industry (1, 2) | Emerson Collective | Khan Academy | Intelligent HQ | Lifehack | Purdue Global | World Economic Forum | Shift E-Learning | Education Data | Faculty Focus