You are probably familiar with the common meaning of "hospitality"—referring to generous or friendly treatment of others, particularly those who are visiting your home.
However, this term has another meaning when applied to the service industry.
In this article, we delve into what hospitality management means, including the most popular related careers, the field's job outlook, and the types of skills you'll need to be successful in the industry.
What is the Meaning of Hospitality management?
The hospitality industry consists of all aspects of the service sector that focus on providing services to visiting guests. This encompasses hotels, restaurants, and bars. It also includes event centers and other businesses related to food, travel, and lodging. A person who works in catering, on a cruise ship, at a national park, or in a museum is also part of the hospitality industry.
What does hospitality management mean? Well, workers in the hospitality industry provide services, knowledge, and even entertainment to their guests. The goal is to create the most positive experience possible. Tourism is a large source of business for the hospitality industry, but many guests are simply locals who visit attractions in their area.
What Does a Hospitality Manager Do?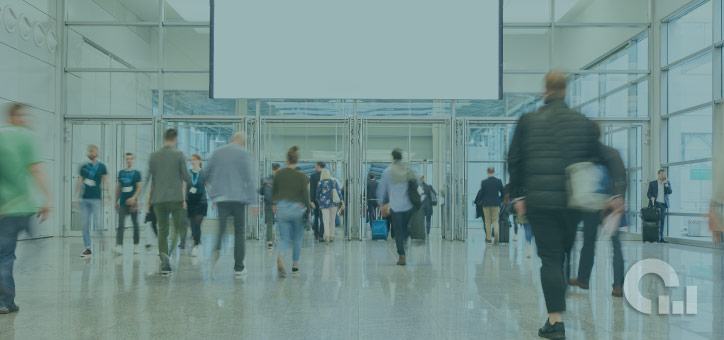 Technically, it'ss rare to see someone with the title "hospitality manager." Management positions in the hospitality industry typically have more specific titles, such as "hotel manager," "restaurant manager," and "event organizer." Regardless of their exact titles, these managers focus on administration, supervision, and personnel management. They're also responsible for scheduling, marketing, and budgeting. They also help deal with dissatisfied customers.
So, if we're looking for a hospitality management meaning or thedefinition of hospitality management, it might be this: any management position within the hospitality industry. The general duties are similar for all positions, but the specifics may differ across employers. Unlike managers in other sectors, hospitality managers focus on improving business by enhancing customer service for each guest.
What is the Difference Between Hospitality Management and Hotel Management?
Put simply, hotel management is a subset of hospitality management. You may find some degree programs in hotel industry management. These degrees include in-depth studies on the specifics of hotel management.
What is hospitality management, then? Referring to our earlier hospitality management definition, hospitality management is a broad field that includes management positions in a variety of specialties. For example, hospitality management degrees focus not only on hotels but also on restaurants, event planning, and tourism, to name a few areas. To use a medical analogy, a hospitality manager might be like a general practitioner while a hotel manager would be like a surgeon. They're related careers, but one involved more detailed training and more specific job duties.
What Jobs Can I Get With a Hospitality Management Degree?
What does hospitality management do? In your search for entry-level job opportunities in hospitality management, consider the following possible career paths:
General manager for a hotel or other accommodation provider
Operations manager for a hotel, resort, casino, or convention center
Event organizer or planner
Cafeteria, restaurant, or bar manager
Director of a cruise ship, theater, museum, or other entertainment venues
Human Resources director
You might also find employment in public relations, working in social media, or as a travel agent.
There are hundreds of affordable programs in hospitality management (including online degrees), and many of them offer courses that focus on one specific job or field, such as hotel management. You can also get a master's degree in hospitality management to give yourself a leg up on the competition. If we consider the hospitality major meaning, it's to prepare students like you to provide the utmost service to customers in a wide range of settings.
With so many different positions available in this field, and many different avenues for getting the appropriate training, the sky's the limit for your career goals in hospitality. What's hospitality management? On some levels, it can be what you want it to be – there are that many avenues for specializing in a particular type of hospitality.
Is Hospitality Management a Good Career?
According to the U.S. Bureau of Labor Statistics, there are three main areas in the hospitality management business: lodging managers; meeting, convention, and event planners; and food service managers. These career types share many benefits, including decent median salaries (between around $50,000 and $60,000 annually) and reasonable minimum education requirements (no more than a bachelor's degree).
However, individuals in these areas face varying future job conditions. Lodging management is projected to grow by 18 percent through the end of the decade, as is event planning. Jobs in food service management are projected to increase by 10 percent over the same time period. Keep this information in mind as you search for a specific subject to study in hospitality management school.
What Skills Make for a Good Hospitality Manager?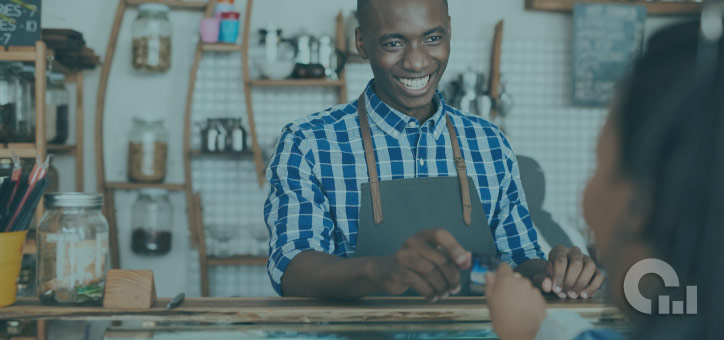 Management in hospitality industry settings takes much more than just work hard. Every hospitality management worker needs other skills, such as:
High attention to detail (to help organize complex systems and important events)
An outgoing personality (to provide superlative guest services)
The ability to work well with a team (to help manage staff across various departments)
The capacity to communicate clearly with all people (including angry customers)
Top-notch problem-solving skills (to resolve disputes and give customers what they want)
Other skills are helpful as well. For instance, knowledge of new software tools can help you succeed in high-tech workplaces. In addition, it helps to understand the concepts that your workers deal with regularly, such as those related to cooking, cleaning, and customer service.
Once you select a program of study, you'll learn these and many other skills in your hospitality management courses. You'll learn about the day-to-day operations of businesses in the hospitality sector. You'll also learn communication skills, event management skills, and project management skills. Over the course of your studies, you'll gain confidence to apply what you've learned in various settings, too. This includes everything from hotel chains to amusement parks to casinos.
Hospitality Management Jobs Await
Whether one works in a hotel or in another type of business, hospitality management provides one of the best ways for a people-oriented individual to have a fulfilling and ever-changing career. There are many hospitality management careers available, so, if you search for it, you will find the perfect job for you.
The key, of course, is to take the necessary time to research programs and schools to find the best fit for your needs. As mentioned earlier, there are on-campus and fully online programs in this field. You can pursue all levels of degree, too, from an associate degree to a Ph.D.
You need to go beyond simply Googling questions like, "what is hospitality management definition?" Instead, you need to thoroughly research hospitality management schools.
By developing a list of schools that are of interest to you, the comparison of these schools will be made much easier. Comparing schools in terms of cost, retention rate, and graduation rate is a good place to begin. But also be sure you examine the individual departments at these schools to see how they differ from one school to the next. While one school might make a good impression, the hospitality management department might not be the best of the bunch. Likewise, you might find a great hospitality management program, but not be all that impressed with the overall college.
Finding a school and a program at that school that are both impressive might take some time and work to find, but when you identify the perfect match for your needs, you'll be on your way to a rewarding education in hospitality!
Want more insights into developing a career in this field? Check out our guides on How to Start a Hospitality Management Company and What Can You Do With a Hospitality Management Degree?