Do you know what you want to be when you grow up? Few people do. If you're considering going to college, you may be asking yourself this question a lot. As time goes on, a college education seems like less of a choice and more of a necessity for a financially secure future. But with so many degrees to pursue, choosing what you want to do with your life can be a bit overwhelming.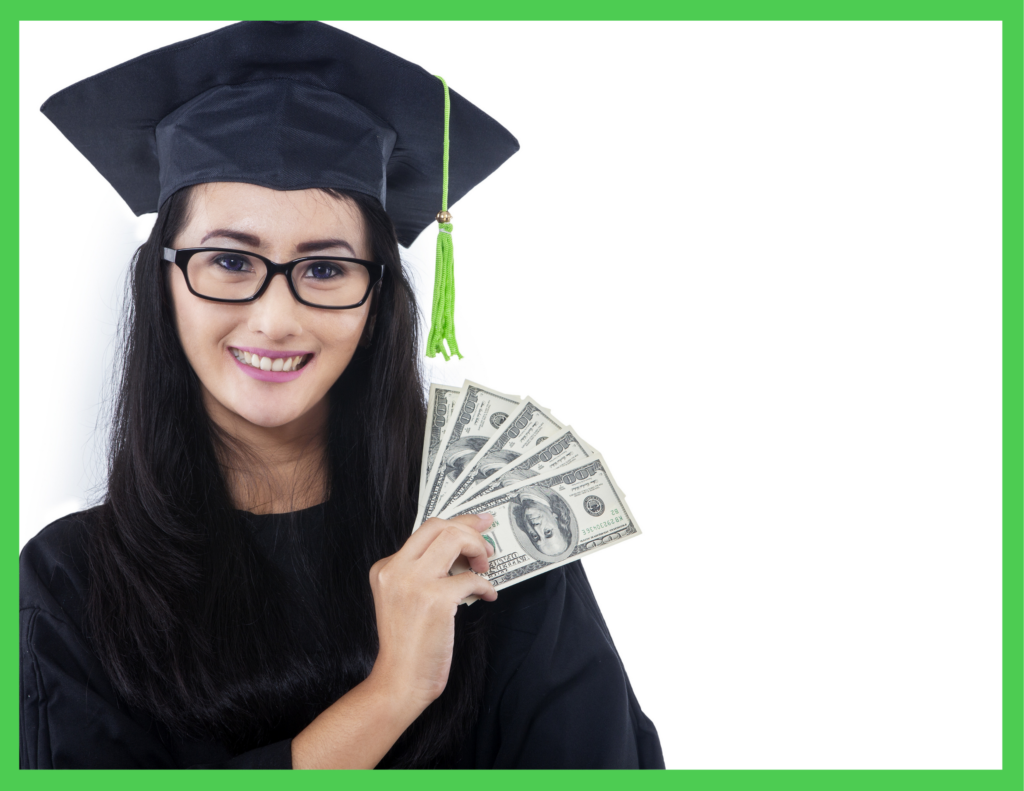 Additionally, higher education is not cheap. According to Education Data, the average cost of college in the United States is $35,720 a year. In fact, the expenses of getting a degree have tripled in the past 20 years. Because college can be so pricey, many students want to ensure they choose a college major that will result in a great-paying career.
One solution is to select a major that is associated with a higher-than-average yearly salary. This way, you're more likely to get a high return on the investment (ROI) of your college education. But should money be the only factor when choosing a degree program? Absolutely not. For example, computer science majors have the potential to earn substantially higher than average wages after graduation. However, if you are not that interested in technology, all the money in the world will not make up for an unsatisfying career.
To land a rewarding role in the field of your choice usually means you'll want to choose a major you are interested in. Ask yourself about your goals and passions and what you really want to get out of your time in college. Your advisor could be a great resource to help you select from the many choices available to you.
This article can also help. In it, we're exploring the highest paying jobs with a bachelor's degree —from Information Technology to Finance to Aviation Management. We'll have a look at what these careers entail and the average salary for each role. Let's get started.
See Also: How Hard is it to Get a Job in Computer Science?
Methodology for Selecting the Best Paying Bachelor's Degrees
We scoured several sources to identify the highest-paying roles associated with specific bachelor's degrees, including U.S. News and World Report, Investopedia, and Indeed. Then, we turned to PayScale.com to find the most accurate wage averages for 2021/2022 for these positions. The average salary for each role is listed in the table below. However, because wages vary across the country, we've also listed the median salary range for each prospective career choice in the descriptions.
Although any of these degree programs can yield a generous paycheck, the list is ordered with the lower-paying picks at the beginning and the highest-paying bachelor's degrees at the end of the article.
The 50 Most Lucrative Bachelor's Degrees
Career
Average

Annual Salary

50
Accounting
$51,872
49
Nutritional Science
$53,970
48
Political Science
$55,479
47
Meteorology
$56,288
46
Food Technology
$58,350
45
Real Estate Finance
$60,898
44
Agricultural Engineering
$64,000
43
Architectural Engineering
$64,277
42
Construction Engineering Management
$65,771
41
Nursing
$66,613
40
Marketing Management
$66,802
39
Civil Engineering
$67,930
38
Industrial Distribution
$68,497
37
Biomedical Engineering
$68,546
36
Engineering Science
$69,057
35
Industrial Engineering
$69,406
34
Structural Engineering
$70,402
33
Packaging Engineering
$71,016
22
Manufacturing Engineering
$71,135
31
Mathematics
$71,554
30
Plastic Engineering
$71,560
29
Mechanical Engineering
$72,146
28
Metallurgical Engineering
$74,816
27
Computer Engineering
$75,354
26
Fire Protection Engineering
$75,734
25
Chemical Engineering
$76,052
24
Systems Engineering
$76,425
23
Geoscience
$76,941
22
Electrical Engineering
$77,141
21
Health Informatics
$77,425
20
Business Operations Management
$77,574
19
Economics
$78,759
18
Genetics
$79,482
17
Psychology
$79,745
16
Mining Engineering
$80,059
15
Marine Engineering
$80,894
14
Computer and Information Systems Management
$83,734
13
Aerospace Engineering
$85,021
12
Software Engineering/Development
$87,694
11
Information Technology
$88,763
10
Nuclear Engineering
$90,158
9
Finance/Financial Management
$93,642
8
International Business and Finance
$93,642
7
Engineering Management
$95,603
6
Physics
$97,789
5
Petroleum Engineering
$100,832
4
Cognitive Science
$101,347
3
Computer Science
$107,281
2
Aviation Management
$114,950
1
Pharmacy
$116,061
Accounting
Average Salary Range: $41k – $71k
For students who enjoy working with numbers and figures, accounting is a career with much potential. The core responsibilities of an accountant involve examining and preparing financial records, monitoring budgets and spending, advising on spending and budgeting matters, etc. However, accountants can specialize in many areas.
For example, you could pursue forensic accounting, specialize in taxation, or work in commercial or corporate finance. One of the great things about this high-paying bachelor's degree is that you can embark on a career in accounting right after finishing school. Still, most accountants will train for further qualifications or pursue a graduate degree in this discipline while working at an accounting job.
See Also: Most Affordable Online Accounting Degrees
Nutritional Science
Average Salary Range: $43k – $70k
Students who pursue a bachelor's degree in nutritional science can prepare for careers as registered dieticians or nutritionists in several areas. Few people realize the study efforts and skills that go into nutritional science, and fewer still understand the income potential of these roles. Students in a nutritional science program will take many science programs like physiology, chemistry, and microbiology and learn about food's nutritional content.
Jobs can be found in several areas, including hospitals, schools, public health organizations, government, food manufacturing industries, long-term care facilities, and more. In addition, some nutritionists or dieticians go into private practice and open alternative medicine or holistic healing centers. So if you have a passion for health and nutrition, a bachelor's degree in nutritional science could be just what you're looking for.
Political Science
Average Salary Range: $30k – $98k
Political science, a social science sub-field, examines power and politics from a variety of viewpoints. This field of study commonly covers law, diplomacy, policies, ideologies, and political ideas. Individuals who major in political science often find themselves pursuing careers in politics, international affairs, policy, and media.
The major equips students with solid research skills, debate skills, and the historical knowledge they need to move into many different roles. This major requires that students study the government in both theory and practice. Additionally, students will gain the skills to comfortably discuss a wide range of political topics using historical and current knowledge after graduating with this degree.
See also: The 30 Best Online Bachelor's Degrees in Political Science
Meteorology
Average Salary Range: $34k – $97k
Meteorology is another one of the highest paying jobs with a bachelor's degree. This scientific field studies weather processes and makes forecasts based on their findings. Meteorology students also look at and analyze the effect of climate and weather on human activities. Meteorologists can work in a variety of fields. For example, they can work in broadcasting and media, government service, research, development, or academics.
Meteorologists will often develop forecasts, analyze and collect data from working in the field, and advise clients or the general population on opportunities and risks brought on by various changes in the weather or climate. The majority of meteorology programs train their students in critical and analytical thinking, as well as mathematics. Calculus and statistics are also essential skills needed to develop models used in weather forecasts.
Food Technology
Average Salary Range: $42k – $78k
Food technologists oversee various aspects of food product development, including assessing and approving nutritional data, enforcing USDA labeling, writing product specs, and more. We've come to trust the food on our table thanks to food technologists, who have the vital job of ensuring our food is safe.
These professionals may work in private or government organizations, collaborating with food production workers to ensure safety, quality, and the proper handling and distribution of food products. Depending on the organization, they may help modify or improve existing products or help develop brand new ones. Food technologists need to be familiar with federal regulations and the laws surrounding food and must stay informed on new developments in the food industry.
Real Estate Finance
Average Salary Range: $45k – $81k
A bachelor's degree program in business administration or finance can lead to a career in real estate finance, especially when there is a concentration available in this subject. This is one of the majors with the best salaries for those interested in a lucrative career in real estate. Students will learn about business law, economics, marketing, business, and finance. Plus, they will gain the skills needed to develop and appraise property and evaluate real estate investments.
Those who pursue a bachelor's degree in real estate finance (or a related discipline) can expect high-paying careers in real estate development and investing, brokerage, appraisal, and mortgage banking. Real estate finance professionals may also work as analysts, underwriters, or portfolio managers and can choose to deal with residential or commercial properties or both.
Agricultural Engineering
Average Salary Range: $46k – $104k
If you are interested in water and soil conservation, pollution issues, and how food gets processed, a career as an agricultural engineer may be ideal. It's one of the highest-paying bachelor's degrees you can pursue in agriculture, and students can specialize in any number of areas, from farming to aquaculture to forestry and more. Your day-to-day tasks will usually vary, and although most agricultural engineers work a full-time schedule, they may divide their time between paperwork at an office and fieldwork outside at a job site.
Core responsibilities associated with this role include; designing agriculture systems and machinery, testing agriculture equipment, consulting with businesses and farmers, planning necessary repairs to agricultural facilities, and supervising agricultural construction projects.
See Also: Best Online Agriculture Degrees
Architectural Engineering
Average Salary Range: $50k – $103k
Architectural Engineering is the branch of engineering that focuses on the practical application of designs and theories to build systems. This multidisciplinary role is one of the highest-paying bachelor's degree jobs in engineering. You'll apply structural, mechanical, and electrical engineering principles to maintain, design, and construct a variety of infrastructures.
Architectural engineers often coordinate, design, and supervise activities in architectural and engineering companies. These engineers sometimes work with other engineers and architects to set the effective layout of building projects. In addition, architectural engineers can find jobs in manufacturing or industrial plants, scientific researching services, governmental institutions, and construction firms. Therefore, architectural engineers must have strong technical, analytical, visualization, and mathematical skills.
Construction Engineering Management
Average Salary Range: $51k – $86k
Construction engineering management pertains to a field of engineering that emphasizes the practical applications of engineering principles and theories to the construction of projects. This branch combines the two similar fields of construction management and engineering to design, manage, and execute projects. Construction engineering managers are highly coveted in architecture, engineering, and construction fields.
Individuals in any of the above industries may end up having a hand in a large array of projects. These projects include sewage and drainage system design, building construction, or even railroad and highway construction. Construction engineering managers may also specialize in specific fields such as; designing electrical systems, heavy construction, and housing construction. The responsibilities of these managers can include surveying a site before a project begins, addressing environmental concerns and local guidelines, and closely communicating with other professionals involved in the project.
See Also: Most Affordable Online Construction Management Degrees
Nursing
Average Salary Range: $46k – $93k
Another one of the highest-paying college degrees is nursing. Nurses are on the front lines of health care each day. Simply put, they save lives. They have many duties—checking vital signs, administering medication, communicating with doctors, caring for patients, and much more. And they make up the largest category of healthcare workers in the country.
Most people get into nursing because they want to help people, but this occupation is also fairly profitable straight out of school. In addition to being personally and professionally rewarding, nurses have a lot of choices when it comes to their work environments. They may work in hospitals, nursing homes, schools, private practices, clinics, or other organizations. In addition, there has been a significant increase in online nursing programs in recent years, making it convenient for busy, working individuals to pursue a bachelor's degree in nursing.
Marketing Management
Average Salary Range: $44k – $101k
Marketing management is one of the highest-paying college degrees for those who love promotion and advertising. Marketing managers must be knowledgeable about all facets of marketing, and they are responsible for directly contributing to a company's success. It can be a high-pressure role since these professionals are usually in charge of the marketing staff or an entire department. However, there is never a dull moment with this career.
Marketing managers identify products, services, and their corresponding markets, suggesting approaches and sales strategies to make them profitable. In addition, they work with branding, ensuring that a company's print and digital advertising and communication are effective. Marketing managers also spend a lot of time researching new and creative methods and measuring the results of an organization's marketing efforts.
See Also: Best Online Marketing Degrees
Civil Engineering
Average Salary Range: $53k – $100k
Civil engineers are responsible for overseeing the construction and repair of critical infrastructures such as bridges, roads, dams, airports, tunnels, highways, harbors, railways, and more. This branch of engineering encompasses a broad range of roles and responsibilities, so a civil engineer should be an expert multitasker since they often coordinate several projects at once.
For example, civil engineers may prepare project plans, develop detailed designs, conduct feasibility assessments and estimates, monitor safety procedures, ensure regulatory compliance, present solutions to problems, get estimates for upcoming products, etc. Therefore, individuals who choose this major should have a high level of problem-solving, analytical, communication, time-management, and leadership skills.
See Also: Ultimate Guide to Civil Engineering
Industrial Distribution
Average Salary Range: $46k – $98k
Through our research, we discovered that industrial distribution is another one of the highest-paying roles you can get with a bachelor's degree. Individuals involved in industrial distribution are engaged with the supply chain, ensuring that goods are transferred to all the places they need to go. They work closely with supply manufacturers and other organizations to coordinate the times and tools required for successful operations, and they work in both the private and the public sectors.
Industrial distributors can be employed in nearly any industry with products or parts that need to be shipped, including chemicals, medical equipment, aerospace, electronics, automotive, and some retail sectors. This role is closely tied to logistics, purchasing, buying, and sales. If you are a fast multitasker with a flair for problem-solving, industrial distribution may be an excellent career for you.
See Also: Best Online Supply Chain Management Degrees
Biomedical Engineering
Average Salary Range: $50k – $98k
Biomedical engineering is also called BME, BioMed, or bioengineering. This multidisciplinary field combines engineering with biology, applying the principles of each discipline in healthcare and medicine. Because society has shifted toward the everyday utilization of technology and machines, the demand for biomedical engineers has risen in recent years.
BMEs will use the engineering and biology skills they have learned to work in life-changing fields like; Prosthetics, artificial organs, novel pharmaceuticals, surgical robots, dialysis machines, and many more. The field is broad, and graduates of a bioengineering program have many choices about the roles they want to pursue. Computational biology, orthopedic bioengineering, cellular, tissue, and genetic engineering are just a few of the critical roles a student in a biomedical engineering program can aspire to.
Engineering Science
Average Salary Range: $54k – $98k
Engineering science, also known as engineering physics, refers to a blend of disciplines such as mathematics, physics, and engineering to apply and develop new solutions within the fields of engineering. Engineering physicists are expected to deal with highly complicated problems in different scientific fields like materials science, quantum optics, nanotechnology, solid-state, and energy systems.
Engineering scientists can find jobs in both traditional engineering fields and alternative industries. The alternative industries can include communication, medicine, alternative energy, semiconductor industries, and more. Sometimes, engineering scientists will even work in governmental research centers. A background in mathematics, biology, chemistry, statistics, and physics will be instrumental in getting a job as an engineering scientist.
Industrial Engineering
Average Salary Range: $55k – $93k
Industrial engineering is an exciting offshoot of engineering that deals with designing and implementing the most productive, efficient, and cost-effective methods for a company to operate. Rather than build structures, these professionals are concerned with the layout and processes a company uses in manufacturing.
Industrial engineers will establish quality standards and ensure those standards are upheld. Additionally, they may help design systems that reduce wastefulness and train staff on new processes and procedures. You'll need critical thinking and problem-solving skills for this role, plus a solid understanding of machinery and how it operates.
See Also: Best Online Engineering Degrees
Structural Engineering
Average Salary Range: $56k – $100k
Civil engineering has many sub-specialties, and structural engineering is just one of them. These engineers create drawings, write up specs, make calculations, write evaluations and reports, and observe the work of other engineers and construction projects. A license is needed to work as a structural engineer, and it can only be obtained after a specific amount of education and work experience.
The primary responsibilities of a structural engineer are to plan and oversee private and public projects related to tunnels, dams, bridges, roads, buildings, airports, and other critical infrastructure. Structural engineers may also work on new building projects for homes or businesses.
Packaging Engineering
Average Salary Range: $54k – $100k
With so much pressure to create less wasteful biodegradable and environmentally friendlier packaging, packaging engineers are in higher demand than ever. These professionals are scientists who design and create containers that keep perishable items fresh, refrigerated goods cold, and hazardous items secure. They call on their experience in chemistry, math, and engineering to learn about all aspects of packaging, including packaging machinery.
Students pursuing packaging engineering will also learn about all the different materials used to develop packaging and how to create packaging to meet safety and quality standards. In addition, they are expected to be highly familiar with the laws and regulations around the distribution and packing of various products.
Manufacturing Engineering
Average Salary Range: $56k – $93k
Manufacturing engineers have very similar job duties as industrial engineers, but they are typically focused only on manufacturing. Responsibilities include designing new machines and products that will improve the current manufacturing process, maintaining high levels of product integrity, and ensuring that regulatory standards are met.
To be successful in this role, you should have a high level of technical expertise, work well with a team, and have a keen eye for the most cost-effective way of doing things without sacrificing quality. Manufacturing engineers will spend a lot of time researching and documenting reports and typically split their time between deskwork and fieldwork.
Mathematics
Average Salary Range: $49k – $117k
Mathematics majors will find that their education will allow them to study numbers and data to clear up everyday problems. There are a wide array of careers that students can pursue with a degree in mathematics. There is a strong need for mathematicians in industries such as; business, I.T., medicine, health, government, manufacturing, space science, petroleum, nuclear, engineering, academics, and others.
This major's problem-solving and analytical skills rank among the skills in high demand in today's job market. Mathematicians also develop strong communication skills, decision-making skills, time management, self-management, and the skills required to work independently. If you are highly efficient and prefer working on your own, a career as a mathematician might be ideal!
See Also: Best Online Mathematics Degrees
Plastic Engineering
Average Salary Range: $55k – $100k
Another interesting branch of engineering is plastic engineering. This branch of engineering examines the design, development, manufacturing, and processing of various plastic products. Individuals in this field handle plastic machinery and materials, devices, and equipment for plastic production.
Plastic engineers may develop cost-effective manufacturing processes, create products that meet specific requirements, develop or design engineered plastic parts, and examine and refine production processes. Those who pursue this high-paying major will regularly take on various roles such as; project engineers, production managers, tool designers, manufacturing engineers, and process technicians. It depends on the employer or the nature of their specific job, but plastic engineers will typically work in an office, lab, or a combination of both.
Mechanical Engineering
Average Salary Range: $56k – $100k
Mechanical engineering is one of the highest-paying bachelor's degrees for those who enjoy solving problems. By applying those skills plus engineering techniques, you'll design products for the marketplace. Since there are billions of products on the market, this broad field encompasses everything in our world that needs to be manufactured or has moving parts.
Mechanical engineering involves creating objects and technologies to solve a human problem or meet a need, so everyone alive has been touched somehow by the work of a mechanical engineer. Mechanical engineers design everything from the components of a product to the product itself. Additionally, they might even develop whole systems or processes to make products.
Metallurgical Engineering
Average Salary Range: $61k – $112k
Metallurgical engineers have a fascinating role working with metals and allies in manufacturing and industrial settings. They are responsible for analyzing these compounds to determine their chemical and physical properties, and they help develop new alloys for specific manufacturing applications. For example, metallurgic engineers may create lightweight but strong alloys to make vehicles, aircraft, or other parts.
Because this is such a specialized field, the role requires excellent analytical abilities, strong research skills, and a lot of familiarity with different metals' molecular and chemical properties. Metallurgical engineers may also design and create sophisticated extraction methods to mine the metals. Additionally, they will work closely with fabricators, testing prototypes to ensure they can bear the weight of a specific load.
Computer Engineering
Average Salary Range: $51k – $109k
Computer engineering is the intersection of two different fields of study; computer science and electrical engineering. These two fields come together to establish advancements in computer systems and other forms of technology. This major is an excellent choice for individuals who hope to work as software developers, programmers, or software engineers.
Computer engineering majors will be prepared for a whole range of careers in computer engineering by learning software, hardware, and programming. So it's no surprise that these individuals are some of the most sought-after (and appreciated) employees, no matter where they end up. That's because they can work with both computer software and hardware, solving problems that are vital to keeping businesses running smoothly.
Fire Protection Engineering
Average Salary Range: $54k – $113k
Fire protection engineering studies the application and design of solutions to reduce the risks of fires in various structures and buildings. Engineers in fire protection often perform inspections of facilities or structures and do what can be done to prevent fires. In addition, these engineers work closely with builders and architects on abiding by local fire codes and installing fire protection appliances.
Fire protection engineers may also manage the use, maintenance, and purchasing of fire protection. Fire protection engineering is one of the highest paying jobs with a bachelor's degree you can get, and those in the field can often find employment in both the private sector and in the government. In the private sector, these engineers may work at consulting firms, insurance companies, and oil refineries. Additionally, they can find work as independent contractors or teachers.
See Also: Best Online Fire Science Degrees
Chemical Engineering
Average Salary Range: $58k – $118k
Chemical Engineering studies the multifaceted principles of chemistry with other disciplines like biology, physics, economics, and mathematics. These disciplines come together to design, produce, use, and transport materials and energy. As a result, there are several industries in which chemical engineers are highly coveted, including; automotive, medical, military, aerospace, and electronics.
Chemical engineers will conduct research on the improvement and development of the manufacturing process, establish safety protocols for working alongside dangerous chemicals, develop methods for separating various components of liquids and gases, estimate production costs, and plan and design the setup of laboratory equipment.
Systems Engineering
Average Salary Range: $53k – $109k
Systems engineering is a field of engineering specializing in the management and design of intricate systems. Systems engineering majors can find employment across a wide variety of industries. For example, these experts are needed in technology, healthcare, aerospace, manufacturing, energy, banking, defense, retail, education, and plenty of other sectors.
As practicing systems engineers, individuals will oversee computer software and hardware management while guiding their teams to keep operations running smoothly. System engineers may also detect and mitigate computer problems, document specifications regarding the installation and design of software and hardware, and provide insight on project costs, design concepts, and troubleshooting.
Geoscience
Average Salary Range: $45k – $185k
Geoscience is a natural science branch that studies the physical features of the earth. Individuals in this field evaluate the variety of ways human activity influences different earth systems and interpret geophysical data. Geoscientists can find jobs in several industries, like mining, engineering, oil and gas extraction, quarrying, academics, government, and healthcare.
These scientists often map out and execute field studies to collect samples and conduct surveys. Geoscientists may also analyze aerial photographs, well logs, rock samples, and other data sources that help locate deposits. Geoscientists need to be critical, analytical, and skilled in problem-solving. These individuals will regularly split time between working in the field, offices, and laboratories.
Electrical Engineering
Average Salary Range: $60k – $114k
Electrical engineering is a branch of engineering which studies electricity and its technology. Electrical engineers work with a wide array of systems and components—anything from microchips to power station generators. Common fields for electrical engineers include transportation and power generation.
The duties of electrical engineers can vary widely and depend on the type and size of the employer. Generally, electrical engineers are expected to map out processes and ways to utilize electricity in developing or improving products. Electrical engineers may also design electricity systems by designing testing procedures, conducting relevant research, and implementing designs. Electrical engineers have superior mathematical, interpersonal, analytical, and problem-solving skills, plus the ability to work well under pressure.
See Also: Best Online Electrical and Electronics Engineering Degrees
Health Informatics
Average Salary Range: $57k – $107k
Specialists in health informatics gather and analyze healthcare data. However, this role aims to develop procedures and systems that give access to shared information to doctors, hospitals, and other healthcare providers. Informatics is one of the highest-paying bachelor's degree jobs you can get. It's a varied field where you may be working on implementing entire new systems or just collaborating on improvements within an existing setup.
As part of their work, they may interview patients and healthcare providers, collect electronic information, and analyze the resulting data; Then, they will interpret it to identify areas that might need improvement. They may input data into the system themselves or teach other staff how to use systems of information. Health informatics specialists need to stay informed on the latest regulations and advancements within the health informatics field.
Business Operations Management
Average Salary Range: $49k – $127k
Business operations managers have exciting and varied jobs. As the go-to people of a business, they assist various departments within the company to work toward a common goal. All businesses need operations managers. These are the people who hire, fire, negotiate contracts and benefits, work on the budget, and take care of general business matters.
Operations managers are usually some of the primary decision-makers in an organization, too. And they are tasked with helping staff and employees work as efficiently as possible. They may also be part of creating company policies or making purchases. Operations managers are energetic and dynamic people who know how to get things done.
Economics
Average Salary Range: $48k – $135k
As one of the highest-paying college degrees, Economics is an excellent choice for students interested in the liberal arts. This role examines issues that affect the distribution and production of wealth, focusing on how global resources are distributed and utilized among individuals and institutions.
Within economics, two branches are significant; microeconomics and macroeconomics. Microeconomics is the branch that focuses on the interactions of individuals (sellers and buyers). Macroeconomics analyzes several issues with fiscal and monetary inflation, policy, and unemployment and examines the economy on a larger scale. Economics majors are highly sought after in the job market and can find careers in finance, banking, government, and other areas. Some of the roles economics majors may enjoy are; investment analyst, statistician, public accountant, or auditor.
See Also: Best Online Economics Degrees
Genetics
Average Salary Range: $50k – $148k
Genetics is a unique field and also one of the highest-paying college degrees. It's a branch of science that studies genetic and hereditary variation in humans. This field is typically seen as a subfield of biological study, but it ties in with various other forms of life sciences. For example, genetics is also closely related to the information systems field.
Geneticists can often find careers in government agencies, hospitals, and university laboratories. These individuals can also be employed as genetics laboratory supervisors, biotech sales engineers, consultants, and senior scientific officers. Throughout their studies, geneticists will take courses in chemistry, biostatistics, physics, and mathematics. In addition, the coursework will cover topics on the biology of cells, genetic modeling, genetics of plants, bioinformatics, and more. Some geneticists evaluate patients with genetic disorders, while others research the passing on of traits at the molecular level.
Psychology
Average Salary Range: $50k – $116k
Most of us are familiar with psychologists. These professionals take a scientific approach to studying the human mind with the goal of helping people to understand and change troublesome habits and behaviors. There are many different types of psychologists, including school, organizational, industrial, clinical, and more. Careers in this field require people who have good communication skills, patience, and are trustworthy.
Some of the most common responsibilities of a psychologist include; assessing and diagnosing individuals to determine an appropriate treatment, reviewing the latest literature on the human mind, referring clients to outside resources and services, and more. In addition, psychologists need to have strong interpersonal skills and the ability to relate to vulnerable and emotional people.
See Also: What Can You Do With a Psychology Degree?
Mining Engineering
Average Salary Range: $56k – $114k
Another high-paying bachelor's degree job is mining engineering, a field of engineering that pertains to the development and assessment of mineral accumulations. Mining engineers can work in an office or on-site for mineral extraction companies that distribute materials removed from the ground to refineries and manufacturers.
Mining engineers can have varying responsibilities depending on their position or the company they work for. However, they are often in charge of managing activities in a mining location, specifically the transportation and extraction of materials. They may also be tasked with developing, designing, and testing machines, processes, and techniques required for removing geological substances. Therefore, analytical, mathematical, and problem-solving skills are very useful for mining engineers.
Marine Engineering
Average Salary Range: $56k – $123k
Marine engineering is a field of engineering that focuses on the maintenance, construction, and design of various ships such as; tankers, submarines, aircraft carriers, and sailboats. Marine engineers, also known as maritime engineers, monitor and maintain the mechanical system of vessels, oversee the transmission of fuel from bunker stations to ships, and inspect marine equipment and machinery.
These engineers could also perform tasks like preparing design and construction schedules or coordinating with regulatory bodies to guarantee that ship restorations are performed according to standards in the industry. In addition, marine engineers are usually required to have strong proficiency in mathematics for troubleshooting and analyzing issues with ships. Individuals in this field are often aboard vessels for months, though some may choose to pursue jobs on the mainland.
Computer and Information Systems Management
Average Salary Range: $52k – $127k
Systems management is a multifaceted field that integrates business operations with the management of information technology. Computer and information systems managers are also called I.T. project managers or I.T. managers. They are responsible for coordinating, planning, and directing the computer-related activities of a company or organization. In addition, they assist with the company's I.T. goals by implementing computer systems to help meet them.
Information systems managers can be found in just about every industry, and their roles can vary depending on the company's functions. Education in this field teaches students how to utilize their knowledge of information systems and business fundamentals to manage, improve, and design systems of technology that are efficient and relevant to a company's needs. When it comes to majors with the best salaries, it's hard to beat computer and information systems management.
See Also: 30 Best Online Database Management Degrees
Aerospace Engineering
Average Salary Range: $63k – $130k
Aerospace engineering is a branch of engineering that focuses on the methods and practical application of principles regarding flight. Students in aerospace engineering programs learn the science of flight for both spacecraft and aircraft. The tasks and duties of aerospace engineers will vary based on the employer and the individual's area of expertise.
Students can specialize in aeronautical engineering (which focuses on aircraft) or astronautical engineering (which focuses on spacecraft). Typically, aerospace engineers will supervise the manufacturing, testing, and design of aircraft or spacecraft. Aerospace engineers may also work designing airplanes, missiles, and satellites.
Software Engineering/Development
Average Salary Range: $63k – $129k
Software engineering/development is a branch of engineering specializing in designing, developing, and maintaining computer software. Software engineers/developers create and design programs to run on computers. For example, a typical software engineer or developer job is to design a computer or smartphone application. The careers of engineers and developers can vary based on where they are employed. However, it is commonly expected that software engineers or developers will design, analyze, develop, and test computer software to satisfy the end user's needs.
Software engineers may also suggest upgrades to different software, and they can work as a team with other experts to create various programs. In addition, there are many industries that software engineers can go into, such as; computer systems design, finance, manufacturing, insurance, and more. In these industries, professional skills like problem-solving, communication, and analytics are vital.
Information Technology
Average Salary Range: $55k – $134k
Information technology (I.T.) has consistently been growing in demand over the past few decades. This bachelor's degree emphasizes technical knowledge, skills, and applications for real-world problems. Generally speaking, I.T. focuses on the development, application, and maintenance of computer software.
There are many compelling reasons to pursue a degree in information technology: working remotely, high-paying salaries, and low unemployment rates. In addition, the I.T. field is incredibly vast. I.T. professionals can be found in just about every industry. Another draw is that this degree can easily be obtained online while still enjoying the same employment opportunities after graduation.
See Also: Ultimate Guide to Information Technology
Nuclear Engineering
Average Salary Range: $65k – $135k
Nuclear Engineering is another one of the highest-paying bachelor's degrees. This facet of engineering focuses on applying and studying the processes of different nuclear radiation. There are various areas that a nuclear engineer can pursue, such as; scientific research, engineering services, manufacturing, and generation of electric power.
There are also many different tasks assigned to nuclear engineers in their respective specialties. These tasks may include leading the development and design of the nuclear equipment, supervising the maintenance of nuclear power stations, ensuring that everything meets safety requirements, monitoring operations of nuclear spaces, and taking action in the event of an emergency or plant shut down.
Finance/Financial Management
Average Salary Range: $52k – $127k
Degrees in finance and financial management teach students the concepts and principles of financial analysis, banking, economics, and management. This major prepares students for a wide array of potential careers. By looking at the applications, concepts, theories, analytical tools, and environmental institutions, students will gain all the skills required to have a successful and fruitful career in whatever role they choose.
Employers are looking for individuals who have the knowledge to manage, administer, and obtain funds in a way that minimizes risk. This is a vital position in any company as there are financial implications that come with every decision.
See Also: Best Online Finance Degrees
International Business and Finance
Average Salary Range: $52k – $127k
The study area of international business and finance looks at managing and controlling money on a global scale. Obtaining this degree may lead to careers nationally and internationally in financial institutions, consulting firms, and intercontinental corporations. These individuals may be employed as business analysts, marketing analysts, operations managers, and even human resources generalists.
After completing international business and finance coursework, graduates will leave with skills in diplomacy, stock exchanges, and global currencies. In addition, students will learn various management principles (organizational leadership, strategic planning, and people management) and the fundamentals of marketing, finance, accounting, and information technology throughout their studies.
See Also: Best Online International Business Degrees
Engineering Management
Average Salary Range: $65k – $137k
Engineering management is a field that takes an all-encompassing look at the various aspects of engineering. Generally speaking, all engineering students will build theoretical knowledge of all these specialties. However, this area of engineering has a stronger focus on practical knowledge to improve business practices.
In addition to engineering knowledge, students will gain a wide range of skills in business and management. There is high demand for managing engineers in the industry, and individuals with this degree have many career choices. Those in management engineering tend to work in offices where they may hire and supervise personnel, plan and develop designs, and establish budgets for projects.
Physics
Average Salary Range: $55k – $150k
Physics is a field that integrates natural science and mathematical analysis to look at the world around us. Examining the world from the most basic structural level or developing complicated theories of matter are just a couple of the many responsibilities you may have as a physicist. As a result, there is high demand for physicists in several industries such as; engineering, defense, energy, aerospace, education, and many others.
Through developing scientific models to explain the natural properties of the world, physicists will plan, create, and oversee scientific studies to test theories. This degree just about promises an eternally relevant education because physics never really changes and is used in all fields. Therefore, there will always be a need for physicists, and this degree will put you in a secure place.
Petroleum Engineering
Average Salary Range: $64k – $172k
Petroleum engineering is the branch of engineering that focuses on the production, extraction, and exploration of oil. With oil being an essential energy source, demand for individuals with this skill set has consistently increased. An essential part of petroleum engineering is to safeguard oil deposits and the environment for future generations. This means that there can be a deeper environmental aspect to this degree.
Petroleum engineers are always looking for new methods for drilling for oil and discovering oil deposits with state-of-the-art technology. In addition, jobs in this sector require frequent travel to meet with clients and others who work in the field.
Cognitive Science
Average Salary Range: $68k – $143k
The scientific and interdisciplinary study of the human mind and its processes is called cognitive science. The field also examines various studies, such as; psychology, linguistics, neuroscience, computer science, anthropology, and philosophy. Cognitive scientists are usually intrigued by the function of the human brain and artificial intelligence, and there are many industries where cognitive scientists can find their niche. These industries include; media, social research service, statistical service, publishing, technology, communication, government, e-commerce, and consulting services.
Cognitive scientists are likely to conduct experiments and research in scientific laboratories and create and demonstrate scientific presentations. Cognitive Science is one of the highest-paying bachelor's degrees on our list for a good reason. This emerging field has plenty of room for curious, growth-oriented students.
Computer Science
Average Salary Range: $78k – $145k
At first glance, computer science may seem to be the same field as I.T., but it's actually quite different. Although many of the two roles can overlap, I.T. professionals are concerned with implementing and managing computer systems and technology. In contrast, computer scientists work on developing and testing software and software systems.
The primary skills learned in a computer science degree program will be algorithms, computational theory, data analysis, security, and mathematical models. Typically, students who want to pursue computer science are interested in data science, machine learning, cloud computing, video game development, programming languages, artificial intelligence, or similar areas.
See Also: Ultimate Guide to Computer Science
Aviation Management
Average Salary Range: $71k – $158k
Aviation management is a degree that provides an all-encompassing look at aviation studies, business, and management. This degree imparts an essential understanding of the aviation industry to prepare students for managerial positions at aviation firms worldwide. In addition, the required coursework will ensure that students have comprehensive knowledge on various areas of expertise such as; communication, marketing, finance, and accounting.
Aviation managers may oversee airport employees, manage aircraft records and maintenance, prepare financial reports, and oversee business operations. Becoming an airport operations manager, airport security manager, airline station manager, or airport planner are just a few of the many career options for those who get a degree in aviation management.
See Also: Best Online Aeronautics/Aviation Degrees
Pharmacy
Average Salary Range: $86k – $138k
Pursuing a degree in pharmacy will educate individuals on the distribution of medication safely, correctly, and effectively. Students will begin with foundational work in mathematics, chemistry, biology, and physics. After establishing a solid knowledge base, they will then move on to advanced coursework, narrowing their focus to pharmaceuticals.
This educational path prepares students to work in academic, industrial, or research environments with focal points in drug development, discovery, and commercialization. In addition, individuals can also pursue careers with thousands of retail or medical establishments like drug stores, grocery stores, hospitals, clinics, or healthcare facilities.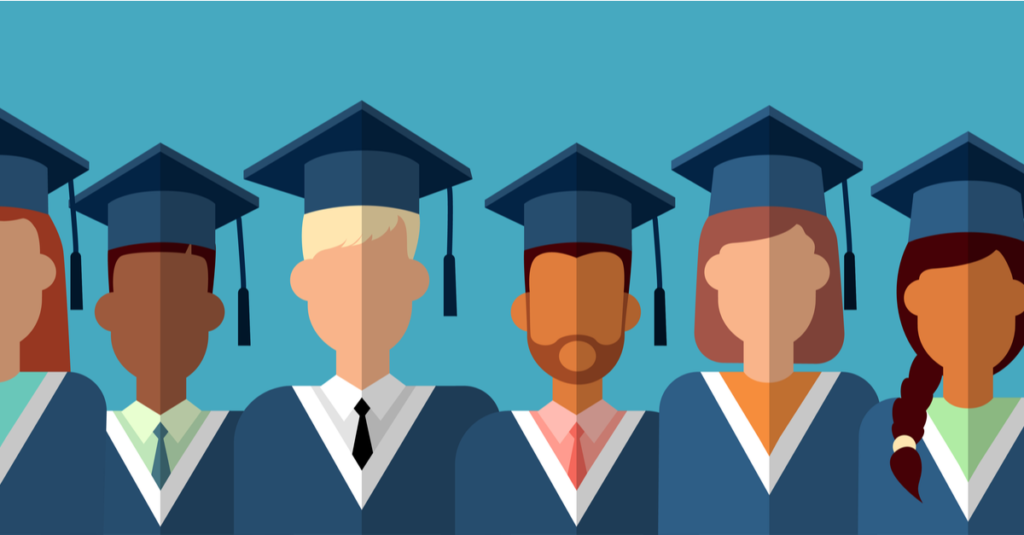 This concludes our list of the highest paying bachelor's degrees.
You may also enjoy: